How can the UK tech scene overtake its rivals from across the pond?
It's undeniable that London remains one of the most creative and diverse cities in the globe. This is evident in London's Silicon Roundabout/Tech City which is arguably beating Berlin to be Europe's number one, and ranked number three – against Network in New York and Silicon Valley in San Francisco – as the global 'Tech Centre'.
This is certainly impressive and an achievement to be proud of. But then why, of the 30 $1bn tech companies created in Europe in the past 13 years, were only 11 of these companies were founded in the UK?
In comparison the US produced 39 such companies in the same period, according to research done by GP Bullhound.
European culture may make us more cautious when seeking expansion – but is this the reason why so many UK tech start-ups sell up too early to large US tech companies?
By doing so, they are making it easier for the US to lead the way, albeit only on paper.
It's often argued that in the UK we have the best minds in the globe but we fail to incubate those great ideas, inventions and innovations.
Is this therefore the reason why there are only two UK registered tech firms listed on the FTSE 100?
Silicon Valley is well known as a haven for tech start-ups, and equally as the home of some of the world's largest tech corporations. However, in recent years London has begun to outpace Silicon Valley and is now growing faster in terms of employee numbers.
This growth has allowed London to directly rival Silicon Valley by attracting global investment away from California.
Yet Silicon Valley start-ups on average still raise two to three times more capital in the early stages of their development in comparison to London.
Could this all change with Google's venture capital arm and the opening of its Campus space in Shoreditch supplying office space and networking opportunities to UK start-ups?
It's a great piece of US investment in the UK, rather unfortunately opened by George Osborne who hailed it as a centre for the European tech scene. This year it has already created 576 jobs with an average of £75,000 raised via formal sources by each start-up involved in the Campus.
It's not a government initiative and certainly not a coup for the disastrous coalition. But whilst brilliant in every way, the Campus serves to drive London's tech scene via a US company that cultivates start-ups before then relocating them to Silicon Valley to focus on the US market.
Instead, we should be cultivating and fostering that talent to make London and the UK the globe's tech capital. We should be enticing US start-ups from across the pond to come here, rather than vice versa.
Daniel Todaro is MD of Gekko
DeVono Property's Adam Landau on London's next tech hotspots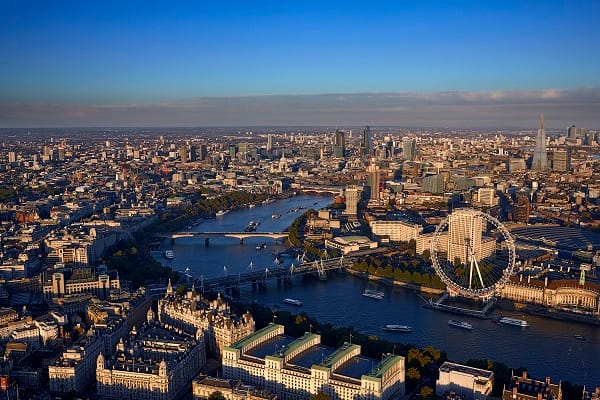 Not sure what to do with your life? There's an app for that