Early investors in the world's biggest tech companies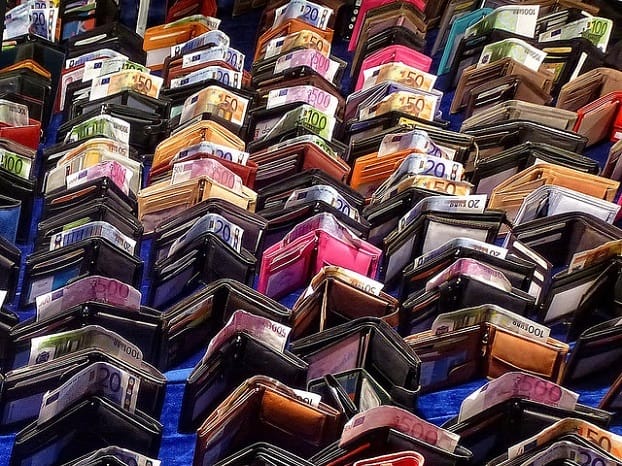 Source: txmx 2 via Flickr
Jim Goetz from Sequoia Capital has just been named the smartest tech investor in the world.
Forbes' annual "Midas List" put Goetz at number one for his "once in a lifetime" investment in Whatsapp. The investor fought with his colleagues for months to bet on the messenger app.
The list features the top venture capitalists from around the world based on qualifying deals with at least a $200m exit (IPOs or mergers & acquisitions) or rounds that value a company above $400m in the last five years.
Bruce Upbin, Forbes VP and managing editor, technology, said: "This year's Midas list reflects what's true – and what's wrong – with tech investing right now. You can still make an insane amount of money, but the market is tightening, and few newcomers are getting into the club. And it's still dominated by rich white men.
To make the top 10, investors needed 13 qualifying deals and eight unicorns in their portfolio. The top 10, listed by name, firm and deals, are:
1) James Goetz – Sequoia Capital (WhatsApp, Palo Alto Networks, Nimble Storage)
2) Steve Anderson – Baseline Ventures (Twitter, Social Finance, Machine Zone, ExactTarget)
3) Chris Sacca – Lowercase Capital (Uber, Twitter, Stripe, Lookout Inc, Twilio)
4) Peter Fenton – Benchmark (Twitter, New Relic, Docker, Yelp!, Hortonworks)
5) Mary Meeker – Kleiner Perkins Caufield & Byers (Facebook, JD.com, Airbnb, Groupon, Spotify)
6) Josh Kopelman – First Round Capital (LinkedIn, OnDeck Capital, Five Below, AppNexus)
7) Neil Shen – Sequoia Capital (Alibaba Group, JD.com, China Internet, BAIOO Family)
8) Bill Gurley – Benchmark (Uber, GrubHub, Nextdoor, Glassdoor, Wealthfront)
9) Douglas Leone – Sequoia Capital (FireEye, ServiceNow, Jasper Tech, Medallia, Meraki)
10) Peter Thiel – Founders Fund (Facebook, Airbnb, Palantir Tech, LinkedIn, Stripe)