The world's most innovative company
Forbes ranked Salesforce number one as "The World's Most Innovative Companies." Salesforce is one of today's most popular cloud platforms for managing business-to-business and business-to-client relations. Last month, the company unveiled its latest customer service solution, built on the Salesforce Lightning component framework. Here are some features included in its new solution offering.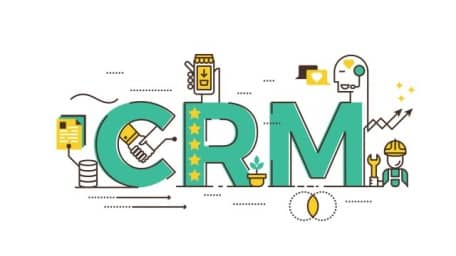 Source: CRM
Service Out-of-the-Box: deploy customized service platforms in a day
Salesforce delivers its CRM platform in the cloud; businesses can access its Service Cloud applications wherever there is an Internet connection. The next-generation Service Cloud includes a feature called Service Out-of-the-Box, which lets businesses conveniently build a customer service center within a day. The aim is to make it possible for any company, particularly small businesses, to customize their own customer management platform without prior cloud knowledge.
Salesforce does this by pre-building complex components like case management into its Service Cloud so customers don't need do their own set up. Additionally, the company made an intuitive set up procedure that simplified the steps needed to create services without any coding. Using the new Service Out-of-the-Box, clients can generate a customer knowledge base within a few clicks; they can just as easily link their platform to email and social media feeds.
Service Cloud Mobile app: service needs on-the-go
Mobile apps are great for companies who want to increase their customer service response time. Salesforce's Service Cloud Mobile app allows iOS and Android users to receive push notifications on the status of their cases so they can reply from anywhere. The company's Lightning App Builder lets clients create customized mobile apps using point-and-click, drag-and-drop methods – again, with no coding required. For instance, through an in-browser interface, a client can drag a new service component into Service Cloud for a customized app.
Another new feature, AppExchange, allows companies to access over 75 partner service apps including telephony, call center management, IoT asset tracking, and patient education. For example, App by Anything Live is an app that lets clients conduct real-time Internet-of-Things management through live maps, vehicle telematics, vehicle and asset tracking, and business process automation. Using AppExchange, a company can add these functionalities to tailor to its own business needs.
Revamped Lightning Service Console
The new lightning Service Console offers several features to speed up service delivery and increase productivity. Case Kanban, for instance, is a new visual dashboard that helps clients better organize their cases; the new Community Agent 360 feature displays the history of customers' activity, like if they recently created content, read an article, or posted a comment.
Other new features in the revamped console are Federated Search and Macro Builder; Federated Search lets agents search through records across Salesforce, YouTube, Confluence, Dropbox, and other databases; Macro Builder can be used to create a series of actions to perform in specific customer service scenarios.
The latest innovations from Salesforce are created to help businesses and customers manage their assets and workflow more efficiently. Tasks that were once huge hurdles – creating mobile apps, building customer service centers, increasing customer response time – are made much easier, thanks to the company's new Service Cloud offerings.