Last week was tough for the overall equity market if one looks below the very top of mega cap stocks. Most equity theme baskets were down between 2.2% and 8.5%, but one equity theme outside mega caps held up as the best performing theme basket and that was the defence basket declining only 0.9% last week.
The performance highlights that this theme continues to be repriced relative to the rest of the equity market as investors are realizing that defence is becoming a long-term growth theme.
Peter Garnry, Head of Equity Strategy at investment platform Saxo said, "The war in Ukraine has fundamentally changed the geopolitical game and has accelerated what we call the fragmentation game which is essentially a geopolitical dynamic that breaks up and realign global supply chains to account for what will become a multipolar world over time.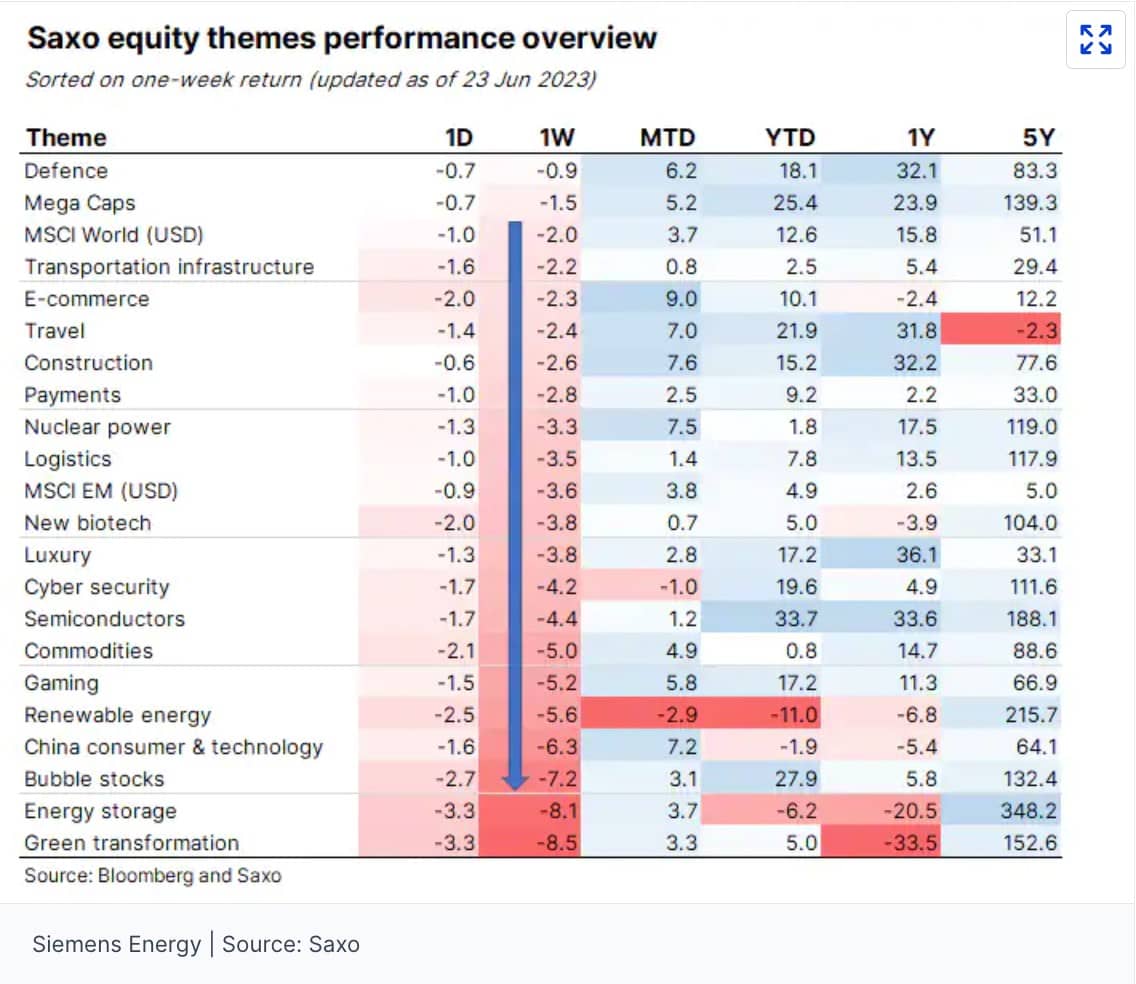 "The US and China were already engaged in the fragmentation game since the early days of the Trump administration with Europe reluctant to get involved because of its deep trading relationships with China and especially Germany's dependence on selling machines to China and getting cheap energy from Russia. But the war in Ukraine and Russia's attempt to weaken Europe through its energy exports pulled Europe into the fragmentation game.
"Europe's defence budgets are now increasing at a rapid pace and will continue growing over 10% per year over the next five years. Central and western European states spent $345bn in 2022, which in real terms surpasses the spending in 1989, the last year of the cold war. The new spending level takes Central and western European countries almost on par with military spending in East Asia highlighting that Europe is still a formidable power.
"Europe is keen to avoid the previous dependence on Russia and thus several key industries are now viewed as national security interests getting subsidies from European governments and regulation will be put in place to reshore various manufacturing to the European continent or to countries that are deemed to either neutral or aligned with Europe inside the fragmentation game.
"Global venture capital flows were already flowing towards defence start-ups in the years post Trump's victory in 2016 suggesting capital markets were already aware of the new dynamics. The war in Ukraine turbo-charged investments in defence technology and 2023 could become a new record year."
Europe first principle deliver strong results for European defence companies
He added, "Since the war in Ukraine began in February 2022, the median return across the stocks in our defence basket has been 35% with the top five winners being all European defence companies such as Saab (+172%), Rheinmetall (+159%), Hensoldt (+125%), Kongsberg Gruppen (+76%), and Leonardo (+63%).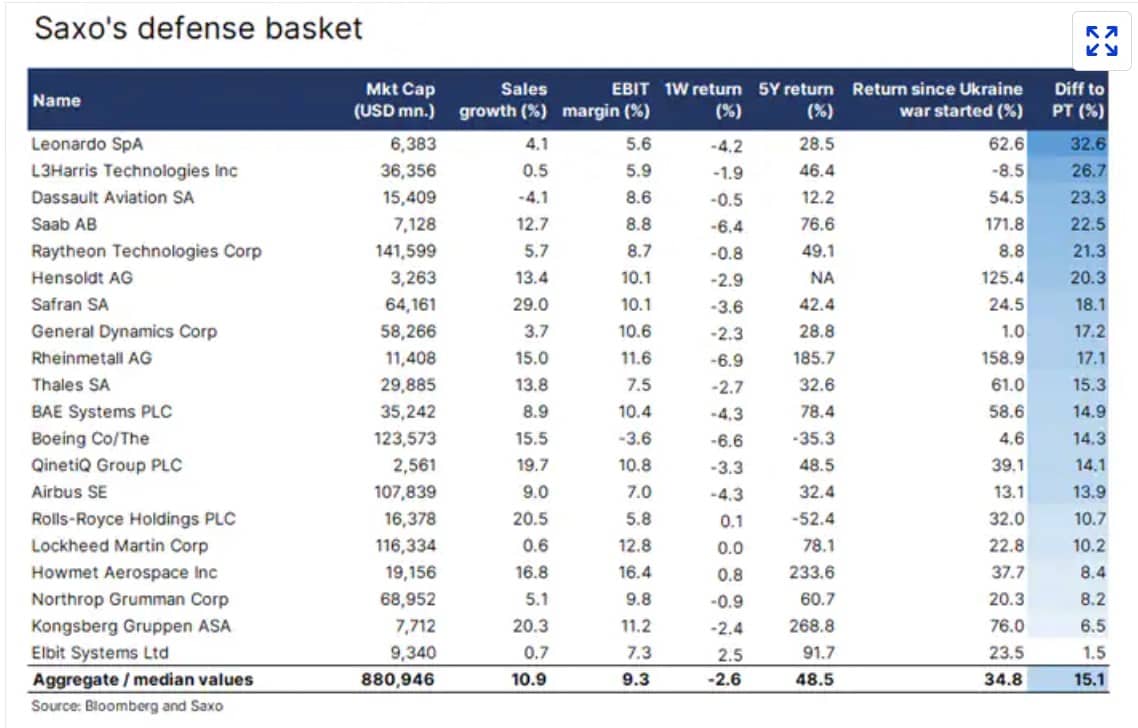 "While US defence companies will also benefit from the increased spending the priority in Europe is to spend on European defence companies in order to build up a stronger defence industry in Europe. European defence companies were also priced for zero growth and terrible operating margins, so the high returns also reflect a significant repricing of the future.
"Kongsberg Gruppen saw strong Q1 figures in its Defence & Aerospace division driven by order intake from its missile division and management has indicated that the news US defence budget will insignificantly increase spending on the Naval Strike Missile programme which will benefit Kongsberg Gruppen.
"The Sweden-based defence and aerospace company Saab reported in its Q1 results a 266% order increase in its Dynamics division which includes areas such as ground combat, missile systems, underwater systems, and training solutions.
"The investments cycle that has started in Europe due to the war in Ukraine should not be underestimated and it is potentially the biggest driver of Germany changing its perception of the world and its role as Europe's largest economy. An increased focus on military spending is what could pull Germany for good out of its austerity thinking and into spending mode. The galloping energy crisis is the next catalyst for Germany to spend even more on infrastructure."