Queen of cakes, Union Jack cars and Great Britain boxer shorts- take a look at these stunning Jubilee shop fronts
Harvey Nichols, Knightsbridge
Harvey Nicks celebrates the 1950s, the era of Queen Elizabeth II's coronation, with window displays that depict a yesteryear British high street.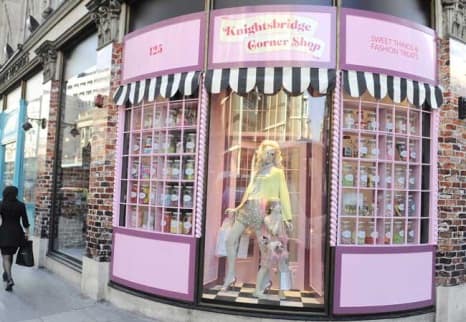 "This window scheme been one of the most fun to conceptualise – it's a striking contrast to the contemporary approach we normally take with our installations, but retains our distinctly tongue-in-cheek sense of humour!" said Janet Wardley, Harvey Nichols' head of visual display.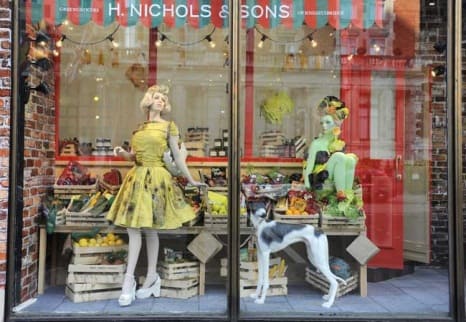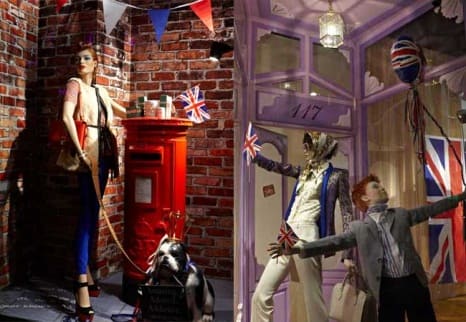 Selfridges, Oxford Street
From a builder's Great Britain boxer shorts to a dog behind the steering wheel of a Union Jack car, Selfridges' window displays makes a quirky Jubilee statement.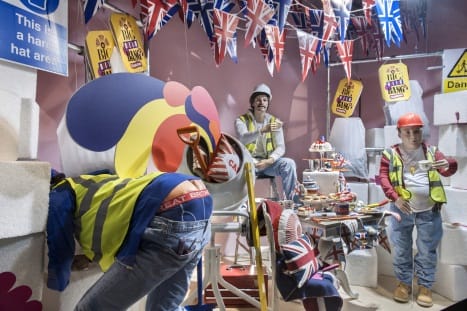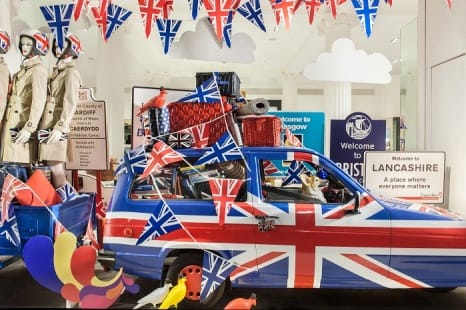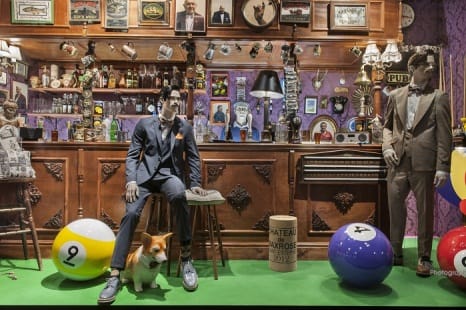 All Selfridges windows images by Andrew Meredith
Fortnum & Mason, Piccadilly
The theme of Fortnum & Mason's window display is "The Queen's Beasts"; a collection of animals – real and mythical – which represent the Queen's ancestors.
The store's decorations have been designed by Fortnum's window designer, Paul Symes.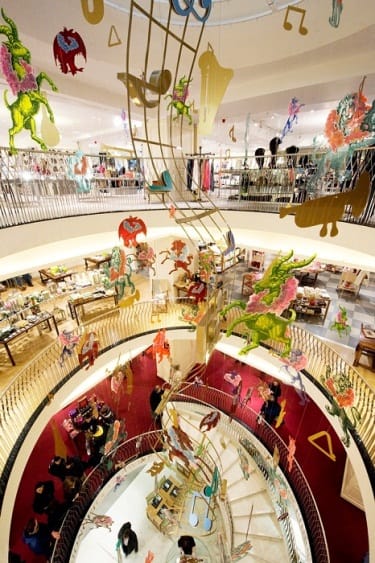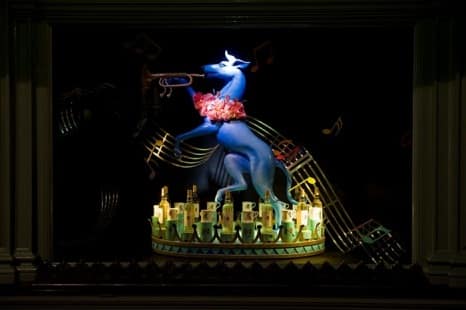 Hackett, Sloane Street and Regent Street
Hackett's kept it elegant and simple with patriotic colours red, white and blue for its window displays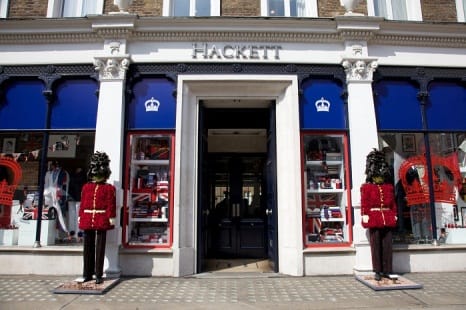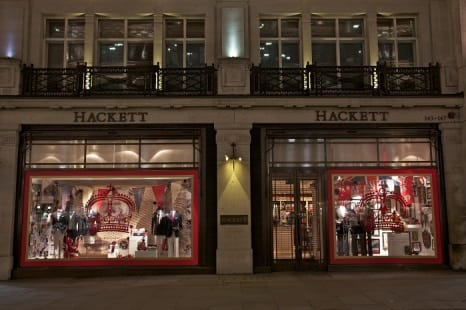 Konditor & Cook's "Queen of Cakes"
In a one of its kind tribute, Konditor & Cook made a potrait of the Queen using 3,120 individual cakes, one for every week of her reign. The cake was displayed at Battersea Park and was sold off to the public at £1 a piece.
Hamleys, Regent Street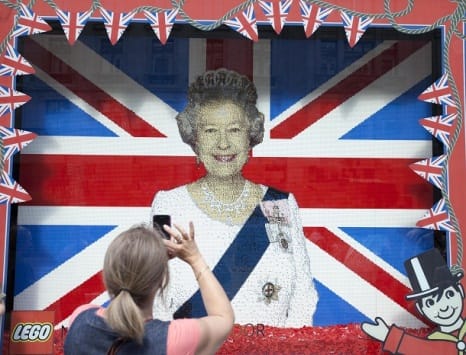 Hamleys' shop front features a picture of the Queen entirely made up of Lego