In honour of World Mental Health Day, which is held annually on 10 October, there are some important facts we want to share with you about the mental health of employees in the tech industry.
In the UK, tech employees tend to be five times more depressed than the average person
52% have suffered from depression or anxiety before
13% are so stressed that their symptoms affect their lives daily
45% believe their company doesn't have mental health support in the workplace
These statistics are overwhelming – after all, this research shows that many tech employees suffer from mental health conditions. Add living in London into the mix (it's known for being one of the loneliest cities in the world), and there's quite a lot of potential for mentally unwell employees. Luckily, there are lots of ways in which London tech employers can help to improve mental health in the workplace for the long term.
How to improve mental health in the tech industry
There are a few easy ways you as an employer can help cultivate good mental health in your workplace. Many companies in the tech industry have already come up with programmes to improve mental health and general wellness in the workplace… here are some tried and tested tactics.
"When someone on our team is going through a difficult period, we try to make sure they have enough time to recover so that when they come to work, they feel ready to go. We won't judge when someone shares their mental health challenges with us, but together we will try to find out what they need and how we, as an employer, can contribute." Chris Ford, former Head of SEO at Passion Digital, on a positive management style for those with mental illness in the tech industry.
1. Encourage physical health
Oftentimes physical and mental health go hand in hand – so if your body is feeling good, it's more likely your mind will as well. There are lots of ways you as an employer can encourage this. To help your employees eat better, offer free, healthy snacks, such as fruit or vegetables. You can offer free onsite exercise classes such as pilates or yoga for your staff, as well as subsidise their gym memberships. Those in the tech industry tend to spend most of their time sitting in front of a computer screen. Even just 30 minutes of exercise a day can make a huge difference to how you feel mentally and emotionally.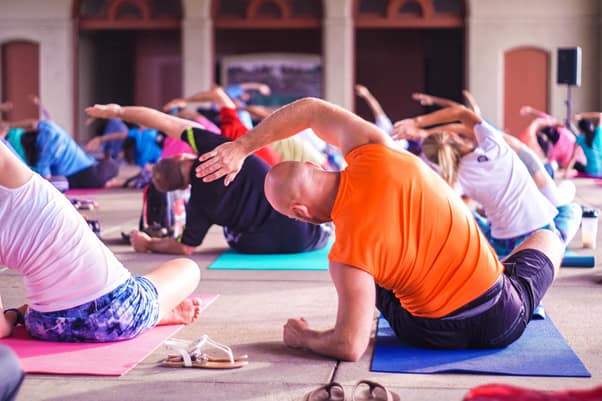 Although drinking is a large part of British culture, it's proven that alcohol can make people with mental health conditions feel worse overall. To combat this, you can encourage your employees to take part in sober months such as Dry January. Another initiative is Go Sober for October, which encourages people to stop drinking for the entire month of October to raise money for Macmillan Cancer Support. Consider signing your office up – your staff will feel healthier for not drinking and will feel good about themselves for helping others.
2. Enforce a good work-life balance
All work and no play makes Jack a dull boy – and your employees will be too if they're feeling overworked. You can easily avoid this by offering ample holidays, incorporating flexible working hours, encouraging regular breaks (which is proven to improve productivity) and making sure everyone finishes a little bit early on Fridays.
3. Communication is key when it comes to improving mental health at work
The easiest way to find out whether your employees are suffering from mental health problems is to talk to them. Keep the doors of communication open and make sure your employees know it's okay to come and talk to a manager if they aren't feeling well. It can also be very helpful to incorporate regular individual and team meetings face-to-face so that your staff can voice any comments or concerns they may have.
Another way employers can use communication to improve mental health in the tech industry is by giving lots of positive feedback and letting their staff know when they are doing a good job – potentially through employee reward systems. After all, everyone likes to feel appreciated.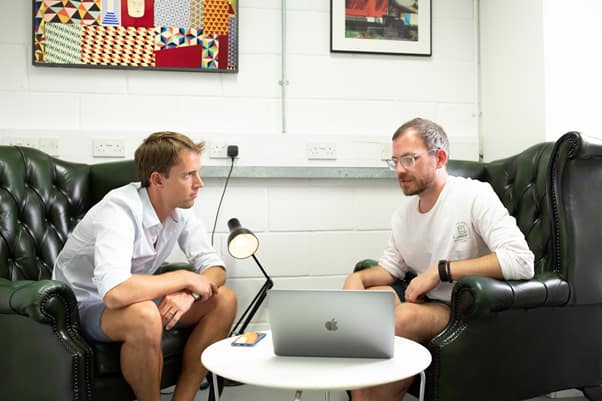 The tech industry hasn't traditionally been at the forefront of mental health awareness. However, London employers can easily employ the aforementioned tactics and, before you know, the morale and happiness of your employees will be boosted resulting in a better work environment, more productivity and, of course, improved mental health.