Looks like Tesco needs some presto change-o magic to get out of trouble.
The beleaguered supermarket giant has just warned its full-year profits will be way below market expectations.
It expects to see trading profits for this financial year to be £1.4bn, far below the £1.8bn to £2.2bn range expected by markets.
Here are 15 things that went wrong for Tesco in 2014:
January – Disappointing start
1. Tesco kicked off 2014 on a sombre note with then chief executive Philip Clarke admitting that "clearly Christmas was disappointing."
In the six weeks to January 4, Tesco saw a 2.4% fall in sales excluding petrol at stores open for more than a year, this was worse than the 2% fall analysts were expecting. The retailer saw a fall of 2.8% in like-for-like sales over the period.
June – Worst sales in 40 years
2. Britain's biggest retailer saw its worst sales in 40 years of its history. For the first quarter of 2014, like-for-like sales fell more than 3.7%, this was far worse than the 2.9% drop in the previous three months. At the time, Tesco was reportedly losing a million shoppers a week.
CEO Philip Clarke said: "There hasn't been a quarter of like-for-like sales like this before that I can remember, but I've never seen a period of such intense transformation for the industry."
July – CEO Philip Clarke quits
3. Philip Clarke announced he was to stand down as CEO in October. He was replaced by Dave Lewis, head of Unilever's personal care business. According to the BBC, Clarke "was resigned". BBC's Kamal Ahmed wrote: "Sacked is a word rarely uttered in boardrooms and the chairman, Richard Broadbent, was certainly careful not to use it."
August – Shares hit 10-year low as credit rating cut
4. Tesco's shares nosedived to a 10-year low as Standard & Poor cut the retailer's credit rating.
In a statement, S&P said: "The downgrade reflects our view that Tesco's profitability will continue to weaken because market competition in the UK will remain persistently high, and even intensify, over the next 12 months. Tesco's market and financial positions have not tangibly improved, despite extensive restructuring and substantial spending on a long-term program to improve its stores and customer service."
5. Another profit warning
In August, the supermarket issued another profit warning. Result? Dividends down by 75% and more than £1.3bn wiped off its value. Chairman Richard Broadbent said: "The business continues to face a number of uncertainties, including market conditions and the pace at which benefits from the investments we are making flow through."
September – New CEO joins, Tesco overstates profits by £250m
6. Dave Lewis joined the retailer on September 1. Later that month, Tesco revealed that it overstated its half-year profit forecast by a whopping £250m, saying it was expecting £1.1bn for the six months to 23 August 2014.
7. Four senior executive including UK managing Director Chris Bush were suspended.
8. In the same month, Tesco confirmed that the retailer had no finance director since April 2014.
October – FCA starts investigation
Alan Stewart, the ex-M&S finance chief, joined the supermarket in October in the same role – two months earlier than planned.
9. On October 1, the Financial Conduct Authority announced that it was to start investigating Tesco's £250m accounting mistake.
10. This was followed by veteran investor Warren Buffett admitting that investing in Tesco was a "huge mistake."
11. Tesco found itself in hot water again that month for taking delivery of a £31m private jet for ferrying top executives around the world.
12. On 23 October, Serious Fraud Office (SFO) confirmed that it has launched a criminal investigation into how Tesco managed to overstate its profits by millions.
13. The month ended with Tesco publishing its interim results which showed that the accounting error stood at £263m, more than previously estimated £250m.
November –  Black Friday frenzy
14. Black Friday meant havoc for Tesco staff with more than 16 stores facing a barrage of customers. Tesco's websites couldn't deal with demands which left many customers facing severe delays on orders.
December
15. Shares dropped 15% after Tesco reveals its trading profits for this financial year to be £1.4bn, far below the £1.8bn to £2.2bn range forecast.
Have you got a minute to tell us how we can improve LondonlovesBusiness.com for you? Take our super-quick survey. Thanks!
Now read: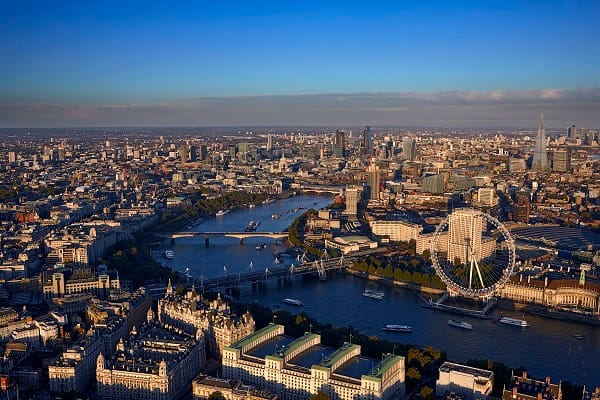 The Met has probably wasted £200,000 on water cannon
OECD: The wealth gap has made the UK 20% poorer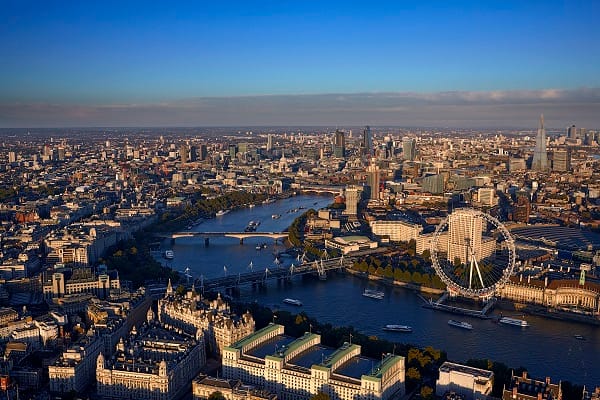 Did you hear Boris Johnson singing on the radio this morning?
Robyn Vinter: Votes at 16? It doesn't matter. There's one reason teenagers will never vote for Labour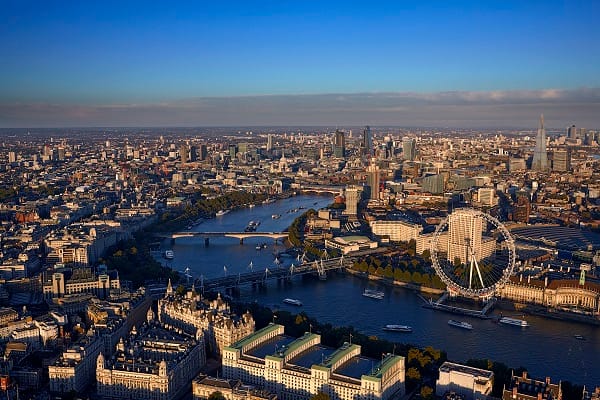 Q&A: James Eder launched Student Beans aged 22. Now he's won Digital Business of the Year