The retailer has posted the biggest loss in its 96-year history
Tesco's gargantuan £6.38bn loss makes other retailers' past losses look like small change.
Take a look at this chart by FastFT:
Tesco's £6.4bn loss dwarfs other retailers' past losses. Here's why it happened: http://t.co/J17MTxB6wv pic.twitter.com/vdglYMySu6

— fastFT (@fastFT) April 22, 2015
However, it's not just last year's £263m accounting blunder that has left Tesco with the biggest loss in its 96-year history.
Here are six big mistakes that has cost Tesco billions:
1. Tesco should have closed its 200 underperforming stores
Mike Dennis, retail analyst at City firm Cantor FitzGerald, said:
"We believe Tesco should consider closing 200 underperforming supermarkets/superstores and focus on growing the more profitable remaining 700 stores (excluding Express), in addition, this should also allow for £40m of cost savings from the closure of a distribution centre.
"Tesco should not only reduce its slowest selling product range, but also reduce credit days to secure a much lower net cost of goods to invest and recapture its customer base and squeeze Sainsbury's who we believe have been the main net beneficiary of Tesco's poor trading."
2. Tesco hasn't kept up with the seismic shifts in the retail landscape
Chris Field, retail analyst and director of retail marketing agency, Fieldworks said:
"Tesco needs to recognise how much the retail landscape has changed, and adapt its strategy accordingly. It's been focused on 'big box cathedrals' until now – massive, hypermarket-style superstores – but there's been a shift towards consumers preferring to shop at local convenience stores, or online.
"Certainly Tesco could take a leaf out of Sainsbury's book, which has turned many of its large format stores into non-food outlets, coupled with an emphasis on the convenience market. Although its smaller stores must be on point with customer demands, as every supermarket chain is piling its efforts into capitalising on the 'shop local and often' approach that consumers are increasingly adopting.
"Finally, it's important to remember that, despite its troubles, Tesco is still the UK's most popular supermarket. This disconnection with shopper expectations is more of a difficult patch in the customer relationship than a break-up."
3. Tesco has lost the plot on customer service
Jill Pinner, founder and chairman of field marketing agency Fizz, said:
"It's hardly surprising that Tesco is in this position, when customers can not only buy cheaper in Aldi and Lidl but also get a better customer service, like in-store sampling. Tesco must become more focussed on the customer, and in particular the interaction with its customers in-store.
"Stores need to be destinations and give people a reason to return. In-store demonstrations should be delivered by enthusiastic and knowledgeable brand ambassadors, rather than just someone dishing out samples with no interaction with the customer.
"Customer experience is key and the try before you buy tactic can not only boost sales, but also be a reason for people to visit the store. People buy from people and this is a great opportunity if used correctly. I hope to see Tesco invest in its customer experience, and in return it should be rewarded with increased profits." 
4. Tesco hasn't kept up with competition
Chris Newbery, director of sales at shopping app Shopitize, said:
"Tesco is struggling because of increased competition. In particular, competition between traditional retailers, as well as those with growing market shares such as Aldi and Lidl.
"Tesco, like many others is focusing more on in-store and fuel price cut promotions as part of the 'race to the bottom', with the sale of dunnhumby who help manage their Clubcard scheme a reflection of this trend. 
"Until recently, through schemes like Clubcard, it has been the retailers that have held most of the power when it comes to loyalty. However, with growing price competition altering retailer focus, and new technologies becoming available, space is now opening up for brands to encourage purchases across multiple retailers and increase their direct engagement with their customers.
"Loyalty scheme usage, according to current Shopitize insights, show that despite 5 of the 'big 6' retailers (the exception being Asda) now having loyalty cards, only 40% of shopping is currently done using them."
5. Tesco hasn't made the best use of its bigger retail outlets
Adrien Nussenbaum, co-founder of retail technology firm Mirakl, said:
"Shopping habits have changed and people now do their grocery shopping online or at a smaller store, and Tesco has a number of larger stores that are costing a fortune. So a key priority for Tesco has to be making better use of these bigger stores. One option is to sub-let floor space to other retail brands, but Tesco could also look to use the space to better connect online and offline.
"Tesco Direct, its online marketplace that sells other brands' products as well as Tesco's, has been a success, although it should ensure it better offers vendors the on-boarding capabilities to allow true scale. But connecting Tesco Direct to the larger stores would be very interesting.
"If a product worked particularly well in Tesco Direct, then it could easily be offered as a physical product in a bigger store too. Using online to encourage customers to bigger stores is also a key way of reducing costs, with click-and-collect-type initiatives. Extending a range with high-margin or and big-ticket non-food items would be a good way to test the water."
6. Tesco doesn't get tech
Dan Kirby, CEO, Techdept, a marketing technology agency, said:
"The opportunity for Tesco – and indeed all retailers – is to reimagine how their businesses work digitally. It shouldn't be a thing that happens "online" – it should be a service layer that unites a customer experience, smooth's out the buying process, and allows personalised benefits.
"Tesco has an epic database and it should look at how this data be turned into a tool for enhancing the customer experience, rather than targeting offers.
"People's shopping habits are changing; we are buying less stuff, more often. Why not take the evolution of shopping further with a recurring monthly fee that covers a regular drop off of staples to your door: a 21st Century Milkman. This commitment would allow better forecasting and the cost saving could be passed onto the customer.
"The supermarket could also look at using new tech. iBeacon technology – now integrated into the Tesco app – would allow for a personalised service layer within the store.
"Get that right and you get the Amazon effect – where you buy something because you trust it'll arrive, rather than that you've saved a few quid."
Now read: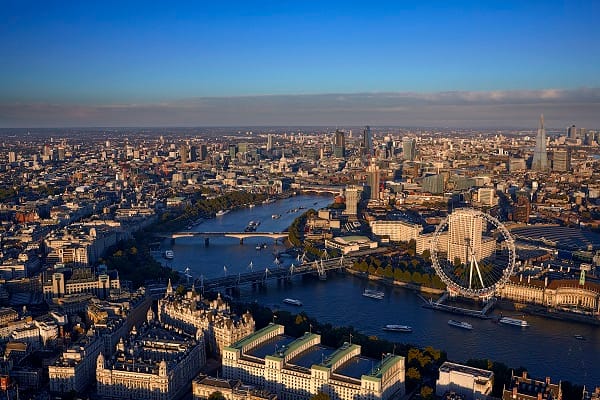 Tesco abandons controversial corporate jet fleet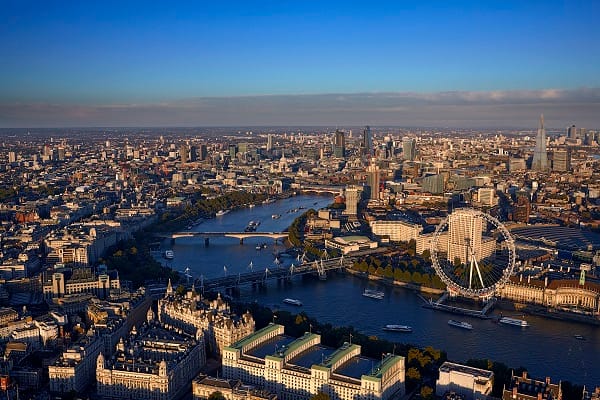 What's gone wrong with Poundland's £55m plan to buy 99p Stores?