Over 600 people gathered at Westfield Shepherd's Bush yesterday to protest the death of Eric Garner, a black man who died during an arrest in New York in July.
The protesters staged a "die-in" by lying down on the floors of the shops.
Eric Garner protest taking place inside Westfield, Shepherd's Bush pic.twitter.com/FsNgxfxc5X

— Chris Mendes (@ChrisMendesUK) December 10, 2014
Police had to arrest 70 people after they assaulted security staff and vandalised property.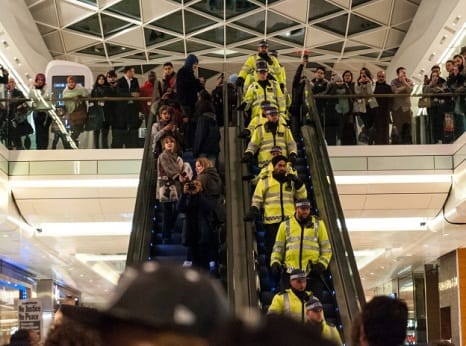 This resulted in all entrances and exits being closed by 8pm.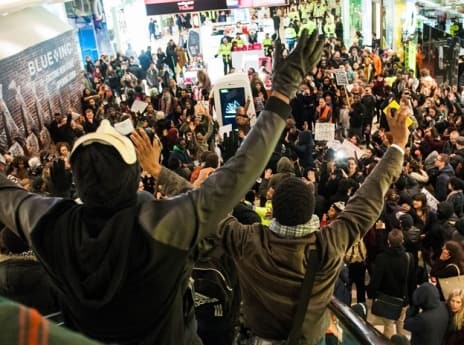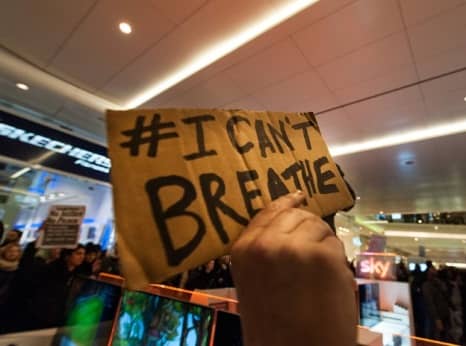 A Metropolitan Police spokesman said: "Shortly after 8.20pm, a group of protesters broke away from a larger group and attempted to force entry to the shopping centre assaulting security staff and causing damage to property.
"In response to this police used a number of tactics – including a containment for the purpose of preventing violence and effecting arrests.
"A total of 76 people were subsequently arrested on suspicion of public order offences; one man was further arrested on suspicion of assault.
"They have been taken to various London police stations for questioning."
Now read: