London remains a great place to invest in property, whether you're a buy-to-let landlord or a homebuyer. The team at Portico have scoped out the city's hidden gems and the best suggestions for where to buy in the Capital in 2019.
Forest Gate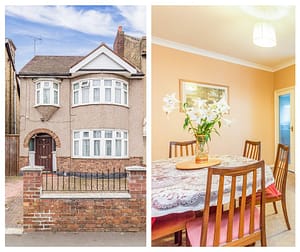 Current average property price: £442,000
Current rental yield: 4.1%
Reasons to invest here: Since it was announced that Forest Gate was going to get the Crossrail line, gentrification has been in full swing. The new transport system will cut the journey to Canary Wharf from 23 minutes to 12 minutes. New bars and restaurants are opening in the railway arches and there's a real sense of community. The area is home to a growing number of young professionals, drawn by Victorian homes in easy reach of the City. The area also boosts good state schools and is within walking distance of Westfield shopping centre at Stratford and the Olympic Village.
Tottenham
Current average property price: £424,000
Current rental yield: 3.7%
Reasons to invest here: Home to one of Britain's best football teams (depending on who you ask), but also set to benefit from a £1 billion regeneration scheme, Tottenham has a compelling story for investment. The scheme nicknamed 'High Road West', is expected to transform the area. Modern design will be the hallmark of the development, as Tottenham Council expects to deliver at least 10,000 new homes and 5,000 jobs by 2025, alongside new shops, restaurants and infrastructure to support the local area. The development, along with the Tottenham Hotspurs' new stadium (a project valued at £400m), further emphasises the area's commitment to regeneration.
Wood Green
Current average property price: £560,000
Current rental yield: 3.1%
Reasons to invest here: Wood Green's lovely Victorian terraces aren't the only reason to invest in this London neighbourhood. Wood Green station is conveniently located on the Piccadilly line, giving easy access to Central London hotspots such as Covent Garden and Leicester Square. Haringay Council is creating a detailed regeneration plan to make Wood Green one of the best places to shop, eat and drink in London, including 7,700 new homes and 4,000 new jobs. The area is also set to benefit from Crossrail 2 project, which will make commuting even faster.
Croydon
Current average property price: £425,000
Current rental yield: 5.3%
Reasons to invest here: Croydon is undergoing an ambitious regeneration plan led by Boxpark, a developer that helped make Shoreditch 'cool' again. New build developments Saffron Tower and Surrey House join Croydon's charming Victorian terraces. It's a fantastic place for young professionals (just a 15-minute commute to Victoria) and young families, with its green open spaces and house prices typically lower than neighbouring areas. The arrival of the new Westfield will only increase its appeal.
East Ham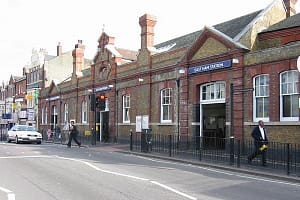 Current average property price: £348,000
Current rental yield: 5.7%
Reasons to invest here: East Ham is an undiscovered gem. Its tree-lined streets and Victorian terraces are a welcome respite from busy London life, as are the eight parks that form the neighbourhood. The area boasts excellent schools as well as a vibrant high street filled with local shops and some of the best curries in London. The transport links are excellent, with easy access to the Hammersmith & City line, and the district line.
 Leyton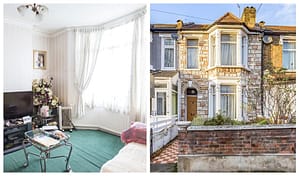 Current average property price: £351,399
Current rental yield: 4.2%
Reasons to invest here: Leyton is known for its village vibe. It is a very cosmopolitan area with a range of shops and eateries, very good schools, and good access to the City on the Central Line. The ancient Epping Forest is right down the road, perfect for escaping the hustle and bustle of city life. It is also within walking distance of Stratford, with its plethora of transport links and shopping centre.  The area is becoming increasingly popular with people moving from other areas of the city in search of more affordable places to buy or rent.
Bromley
Current average property price: £316,085
Current rental yield: 4.2%
Reasons to invest here: With no less than six direct train lines into central London, Bromley is a commuter's dream. It's fantastic shopping centre, pubs, restaurants and green open spaces make it a popular place for people moving into the South East London area. A new path is being built that will bring wanderers to Bromley's hidden gem, Church House Gardens. The options for housing range far and wide, from small Victorian cottages and large Edwardian homes to semi-detached new build structures.
West Drayton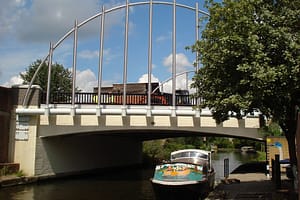 Current average property price: £314,633
Current rental yield: 4.7%
Reasons to invest here: Sitting to the North of Heathrow and nestling against the M4/M25 junction, West Drayton is well connected to London and beyond.  Since it was announced that it would be served by the new Elizabeth line, the amount of new housing has increased significantly. This once sleepy part of the suburbs, is fast becoming a popular choice for international and domestic commuters alike. Central London commuters can expect to be in Paddington within 25 minutes. Residents can enjoy a range of independent shops and eateries, and the town also boasts good schools.
White City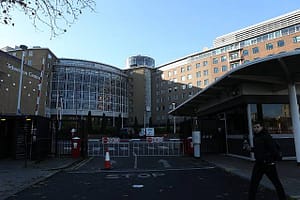 Current average property price: £580,495
Current rental yield: 3.5%
Reasons to invest here: White City is on the cusp of a regeneration project that's likely to make it the new 'it' neighbourhood of West London. Close to fashionable sister neighbourhoods of Fulham and Hammersmith, the location has excellent links into Central London, as well as a mixture of pubs and restaurants. A multi billion pound regeneration project is planned and set to deliver 5,000 new homes, as well as a university campus, schools, and parks. It's an ideal neighbourhood for young professionals and singles.
Give Portico a ring on 0207 099 4000 if you're planning on buying, selling or letting in London. They also offer a London Airbnb Management service and a London Handyman service.