Having long been considered the top place to invest in property in the UK, London remains an attractive property hotspot for 2020. For London as a whole, though house prices have remained relatively flat over the last couple of years, wage growth has increased across the capital, making it about 10% cheaper to buy property.
With more affordable house prices and increasing demand for rentals, 2020 is expected to be an especially great time to buy or invest in property in London, whether you're a homebuyer or property investor. Here, Portico London estate agents reveal the best places to buy property in 2020.
Curious as to how much your home is currently worth? Click the link for an online property valuation in just 60 seconds.
Barking & Dagenham
Current‌ ‌average‌ ‌property‌ ‌price:‌ £318,527*‌ ‌
Current‌ ‌rental‌ ‌yield:‌ 5.4%**‌
Barking & Dagenham is a borough in east London extending from Rush Green in the east to Barking in the west. The area offers properties with both great value and high rental yields. With an average property price of £318,527, the borough has seen the largest property price growth in the capital during the last five years at 51%. The current average rental yield is 5.4%, but top yields of 6.7% can be found on Yarnton Way in Thamesmead, leading to Crossness Sewage Works, and 5.8% near Upney Station.
As Barking & Dagenham boasts easy access to central London via the District Line, the borough is attractive to many homebuyers, tenants and investors. To further boost the area, planning permission has been secured for up to 10,800 new homes and leisure, community, shopping and healthcare facilities at Barking Riverside. On top of that, a new rail link is being built to make the borough even better connected, which is expected to bring even more development and investment to Barking & Dagenham.
Newham
Current average property price: £445,425*
Current rental yield: 4.9%**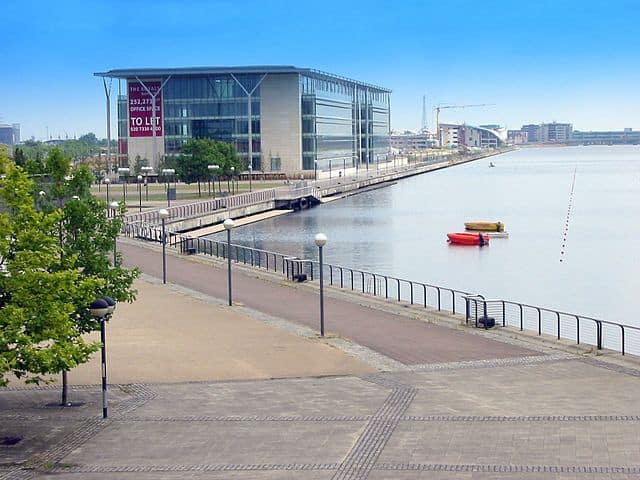 Situated north of the River Thames, Newham is another east London borough that has seen substantial growth in property prices (49%) across the last five years, and the current average property price stands at £445,425. The borough also boasts lucrative rental yields with an average yield of 4.9%. The East Ham area offers the highest yields in Newham with 5.5%, and the specific locale of Wall End has an impressive average of 5.8%.
A large part of the borough's growth is due to Newham's population having increased by more than 80,000 since 2005. With Stratford's Olympic Park and London Stadium located in the borough, the 2012 Olympics originally put Newham on the map. And the borough has been home to significant regeneration and growth ever since. Newham has also become a cultural hub and exciting developments and new job opportunities keep coming to the area, further boosting the borough.
Tower Hamlets
Current average property price: £545,550*
Current rental yield: 4%**
Encompassing Whitechapel, Poplar and Canary Wharf, Tower Hamlets has slightly more expensive property than nearby Newham. Prime areas such as Canary Wharf push up the average property price of £545,550, but there are more affordable options popular with younger families in the east end. As a prime London hotspot to have on your radar, Tower Hamlets' average rental yield comes to 4% with Stepney Green offering the borough's highest yield at 4.4% and Mile End following with 4.3%.
Tower Hamlets is also home to one of the most varied demographics and offers a range of properties, and a significant number of tall buildings are currently in the pipeline. Additionally, the borough is further investing in its transport links and creating better cyclable and walkable sections, making it a more connected and livable place.
Redbridge
Current average property price: £488,632*
Current rental yield: 5%**
In Redbridge, house price growth is forecast to outpace other London boroughs by 17% across the next five years. Currently, the average property price within Redbridge is £488,632. The most expensive area within the borough is Woodford Wells with prices coming to £709,631 and the cheapest is Little Heath with £294,333. The average rental yield comes to a notable 5% with the area's highest rental yields being found in Chadwell Heath at 5.5%.
Despite already being a well-connected commuter area, further rail improvements with the new Elizabeth Line, which will stretch more than 60 miles from Reading and Heathrow to Shenfield and Abbey Wood. This will continue to improve Redbridge's connectivity and boost the local property market.
Redbridge is a leafy suburb with about a quarter of the borough covered by green areas, award-winning parks and forests. It's an especially liveable part of London, and the borough is also known for its top schools with 14 outstanding London primary schools in the area, according to Portico's latest research. Additionally, the local area is also home to the third highest proportion of children in the UK, making it one of the most family-friendly boroughs in Greater London.
Havering
Current average property price: £392,031*
Current rental yield: 4.9%**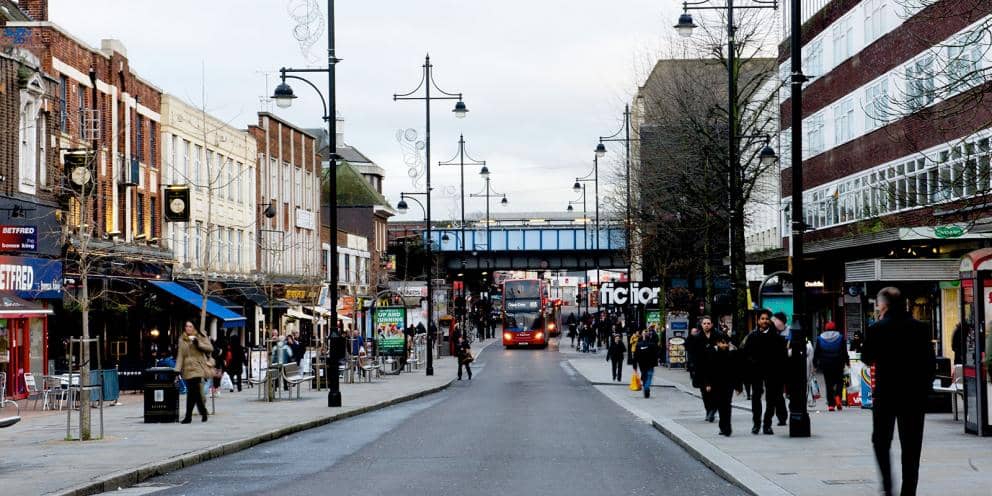 Another one of east London's property hotspots, Havering has a current average rental yield of 4.9% and an average property price of £392,031. The area has also become a hub for start-ups and expanding businesses in a variety of sectors, such as manufacturing, engineering and logistics. Additionally, 3,500 new homes are set to be built across 12 development sites as more employment opportunities open across Havering.
Further boosting the borough, Crossrail is coming to Havering with three Elizabeth Line stations running east to west from Romford to Harold Wood. The borough's roads have also been updated for better traffic flow and access to buses have been improved too. A significant amount of regeneration is specifically coming to the riverside area of the borough, making it a top area in London to invest in.
Ilford
Current average property price: £421,226*
Current rental yield: 5.5%**
Ilford is expected to see 2,000 new homes delivered by 2021, and the first skyscraper is even in the works. With a significant amount of development and regeneration ongoing, the average property price within the area has increased by nearly 60% in the last five years, according to Homes & Property. However, prices are still some of the lowest in the capital with an average price of £421,226, and rental yields are strong with an average of 5.5%, offering opportunities to homebuyers, especially first-time buyers, and investors.
To further make Ilford an attractive property hotspot, it's being upgraded to a Crossrail hub, which is transforming the area into a top commuter location and even driving regeneration. Set to undergo major construction during 2020, Ilford Station is being connected to the Elizabeth Line, and there will then be a train every five minutes into central London during peak times, which will further improve the borough's impressive connectivity.
Hounslow
Current average property price: £497,758*
Current rental yield: 4.7%**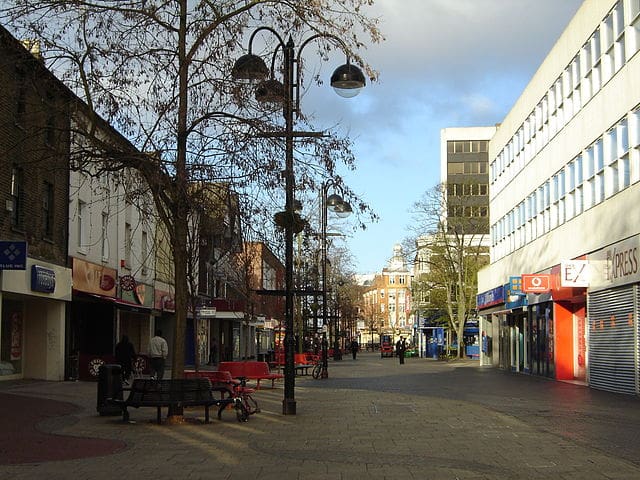 Hounslow is home to larger sized homes for lower prices with an average property price of £497,758, and the average rental yield is 4.7%. Spanning a large part of west London, the borough also has access to highly rated schools and green space, making it an especially attractive location for many families.
As Hounslow is located under the flight path of Heathrow's two runways, this is likely why the prices are more affordable in this area. This also makes it an attractive location for those who travel often. Also, a half million-pound revamp of the Civic Centre and Lampton Road, in addition to regeneration of the Hounslow High Street, is making the borough an enticing property hotspot to live and invest in.
Sutton
Current average property price: £387,286*
Current rental yield: 4.4%**
Being one of the most affordable areas to live in the capital, Sutton is home to an average property price of £387,286. The borough is located in the southern part of Greater London and is seeing an average rental yield of 4.4%. Sutton has also seen over £410m invested since 2012, and more investment and development opportunities are in the pipeline to bring additional economic growth.
Located in Zone 5, the borough boasts proximity to central London, while being within easy reach of the Surrey countryside. Sutton also has more than 6,800 businesses within the borough, and the small district centres across Sutton have even retained a village feel not often present in Greater London, making it a very attractive place to live, work and invest in.