Female managers earn 23% less than their male counterparts. Are you being underpaid?
Women have never had it better in the UK workplace.
We have more opportunities, more rights, more role models, more respect, and more chance of reaching the top, if we want to, than ever before.
The UK is one of the most gender-equal and pro-gender-equality nations in the world.
The gender gap has never been slenderer.
And yet… and yet…
Only one in five FTSE100 board-members are women. Only 16% of FTSE250 board positions are held by women, according to Cranfield University's Female FTSE Board Report 2014.
There are only five female CEOs in the FTSE100: Veronique Laury of Kingfisher; Carolyn McCall of easyJet; Alison Cooper of Imperial Tobacco; Liv Garfield of Severn Trent; and Moya Greene of Royal Mail.
I know, I know – this is so much progress on where we were even as recently as 2011, when only one in eight FTSE100 board position were held by women, and the FTSE250 had half the number of women on boards (as a percentage) as it does today.
But consider this: the gender pay gap rose for the first time in five years this year.
In August, the Fawcett Society found that men now earn on average 19.1% more than women.
This isn't just because women are more likely to work part-time than men.
Women working full-time earned on average 10% less than men working full time, according to figures from 2012.
The pay gap is not wholly accountable to the fact that more men hold management roles than women, either.
In fact, there is a 23% pay gap between full-time female managers and full-time male managers, according to a survey of some 68,000 professionals across the public and private sectors conducted by the Chartered Institute of Management in the summer.
A 23% pay gap for people of different genders working at the same level.
That's shocking.
But there is something that women can do.
They can ask for more money.
The trouble is, women generally find it harder to ask for a pay rise. A survey from 2006 found that two-thirds of women had never asked for a pay rise, despite 80% feeling underpaid.
That's partly because of idiotic attitudes like Microsoft CEO Satya Nadella's.
During an event for women in computing this week, he said: "It's not really about asking for the raise, but knowing and having faith that the system will actually give you the right raises as you go along."
Not asking for a raise is "good karma", he added, twattishly.
As you might have inferred already, I strongly disagree with him.
It's time to close the gender pay gap.
So, if you're a woman reading this, here are some tips for asking for a pay rise. (And if you're not a woman, they will hopefully be useful nonetheless.)
Which is a good thing to do, if you want to end up £500,000 better off over the course of your career – the amount the Chartered Management Institute estimated the gender pay gap costs women over their lifetimes, in research from 2012.
Understand why you're not already asking for a raise
Researchers have found that women in general feel more nervous about negotiating than men. Linda Babcock and Sara Laschever, authors of Women Don't Ask, cite research that found 2.5 times more women than men feel "a great deal of apprehension" about negotiating (in any context).
They add: "When asked to pick metaphors for the process of negotiating, men picked 'winning a ballgame' and a 'wrestling match,' while women picked 'going to the dentist'."
If you've never asked for a pay rise, the likelihood is that you're scared, rather than undeserving. Once you realise that nerves are holding you back, you can start combatting them.
Know the worth of your role
To help boost your confidence and sense of entitlement to a raise, start with research.
Women tend to undervalue their work. Babcock and Laschever cite research that found that US women's salary expectations are 3-32% lower than men's, and that men expect to earn on average 32% more than women at the peak of their careers.
So swot up. You can find out the market rate for most jobs these days with a quick Google search. If that doesn't work, look across industry job sites and find out what jobs with your title are paying. Sites like Glassdoor.com can also help. Ask peers what you think jobs like yours are worth. This research will pay off – literally.
Know the worth of your work
Pay rises aren't just about market rates though – the market is just a guideline.
To make a compelling case for a pay rise, you need to be able to explain the value you add to the company, and why that justifies the pay rise you're asking for.
Knowing this will also help ease any nerves you might have about asking for more.
It's obviously easiest to measure your value if you have a job with a direct impact on the bottom line, such as financial roles and sales and business development positions. But there will always be ways to measure your impact since your last pay rise. What cost savings have you negotiated with key suppliers? What new clients have you won, and what have they been worth to the business? What training have you provided for other staff members, and how has this furthered the team's work? What is the total worth of all the projects you've supported? How many hours overtime do you typically work unpaid?
Anything quantifiable that focuses on the return on investment you bring the company makes a more compelling case than: "I've been working really hard and done lots".
Align your interests. It has to be win-win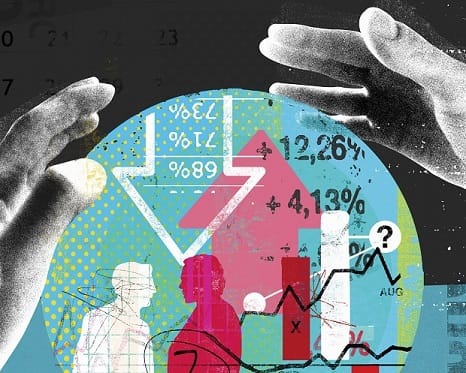 Of course, it's all well and good banging on about how great you've been. But you need to understand what your boss is going to get out of giving you a pay rise. After all, this is coming out of their budget.
You need to find a way to frame your case for a pay rise that aligns with their interests. Talk about what you hope to contribute in the coming months and years, and how a pay rise would give you the motivation and security needed to fulfil those ways of helping your boss.
Make sure you understand what's important to them: happy, motivated staff that work hard, create results and add value. That's how you need to position your case: as beneficial to your boss.
Margaret Neale, professor of management at the Stanford Graduate School of Business, suggests "getting inside your boss' head". "Know what goals she faces in the coming year. If she's tasked with growing sales by 10%, what skills can you offer to help meet that goal?"
Get help
Neale adds to the above: "To find out what she's looking for, talk to peers
as well as a mentor or colleague who's at least three to five years older than you." She suggests reaching out to people on LinkedIn or over email to get advice ahead of your approach.
And obviously if you're serious about this, you'll already be talking to friends who've successfully negotiated a pay rise for themselves for their counsel too.
Ask like a lady
This next bit of advice is a bit gutting, but it's also very useful. It ties in with the points above.
It comes from Sheryl Sandberg, the Facebook COO who has been a phenomenal champion of women's leadership in the past few years through her book and organisation Lean In.
She draws on research that shows that men who are successful tend to be well-liked in the workplace, whereas as both women and men are less likely to want to work with women showing the same trait.
She explains how women tend to be seen as the helpers and providers of communities, significantly more so than men. That means you will probably fare better if you make your request with the fact that you are a woman in mind, rather than asking how a man might ask. It shouldn't be this way, but until we have full gender equality, it will help.
She suggests positioning your request as in the interests of the company, rather than for your own benefit – so, for example, saying: "You employed me to negotiate, and to prove I'm a good negotiator, I'm negotiating now with skills that will help the team", and referencing all the ways you will help the team and the company, rather than simply advancing yourself.
Actually, just read Sheryl Sandberg's book Lean In
Just read it. It's unbelievably useful if you're ambitious.
Don't make it personal or pitiful
You shouldn't get a pay rise because you're struggling with your bills or your mortgage or your childcare costs. You should get it because you deserve it, and because the company wants you to keep adding more value to its future.
Bringing up personal financial woes makes you seem financially incapable, which is not the most attractive trait in an employee who is asking to be progressed.
Stick to the professional. You'll earn more respect, which is more likely to lead to you earning more money.
Before you ask, practise
Ask your partner or a friend or family member to spare a moment for you, and practise your pitch. You might feel ridiculous and get the giggles, but it really will help. It will also help you foresee questions and challenges to your request.
Pick your moment
The best time to ask for a pay rise is in the wake of something great you've done – obviously. But you need to make sure your recent achievements are actually visible to your boss. A short update presentation to your team can help, or something as simple as an email update.
Forward on any positive feedback you get from people you're been working with to your boss, saying something along the lines of, "Really encouraging feedback from Mr Internal Stakeholder/Ms Client" so it looks positive rather than arrogant. Be your own personal PR machine (albeit retaining modesty and decorum) in the weeks running up to your planned pay rise meeting.
If you don't get a chance to update your boss on your achievements ahead of your meeting, make sure you have all the achievements to hand when you go into the pay rise meeting, and open with that.
And, obviously, you'll always be more likely to get a rise when the company is performing okay, rather than when your boss has just announced that it's haemorrhaging cash.
Go higher than the salary you want – and be flexible
Because that way your boss can talk you down to a level they feel comfortable with, and you both come out feeling like winners.
And if there is no wriggle room on salary, or not as much as you want, find other benefits that might work in place of money. Could you work fewer hours, or receive greater workplace benefits, or have share options, or get a longer contract term, or change your work pattern to better suit you?
After all, if you've read this far, you know that you deserve it.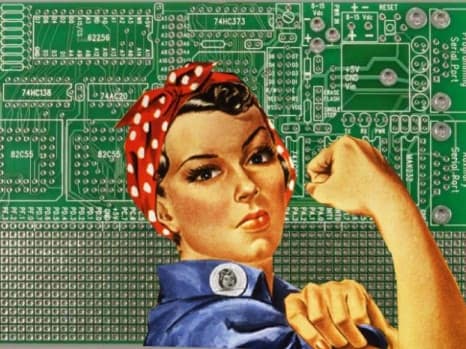 >> This is how London's top businesswomen believe we can get more women into senior roles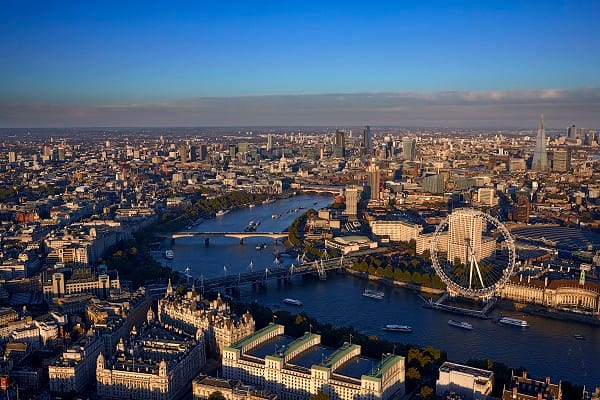 >> Are boardroom quotas for women patronising or positive?
>> 100 most influential women in finance revealed