The number of organisations outsourcing their payroll has been increasing year-on-year and now, during a global pandemic, it is recognised more than ever that payroll is a critical function that must continue to operate whatever is happening inside and outside the business. As a result of recent world events, many organisations have reviewed their operations and are turning to payroll service providers to provide support. A global health crisis is not usually a determining factor in the decision to outsource payroll, so here we consider other areas that can influence the decision making process.
Lack of knowledge
Companies opting to use payroll services often do so because of concerns about their internal payroll knowledge and capability; a desire to be compliant and an intention to mitigate the associated risks. UK payroll is complex and internal teams require an in-depth understanding of the payroll landscape they inhabit. Knowledge comes at a cost, in terms of both training and lost time and employees must maintain currency to be on the right side of legislation.
Download this free whitepaper below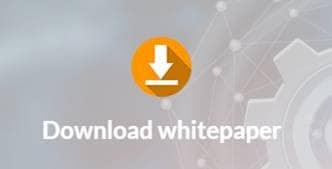 Risk mitigation
Many organisations are only too aware that they would struggle if the knowledge held by one or two key members of staff was lost to turnover, retirement or, as we are currently experiencing, significant illness. When utilising a payroll services provider to manage and process your payroll this risk is removed. You also have the peace of mind knowing that your provider has tried and tested business continuity plans to ensure your payroll is processed, regardless of local and international events.
Compliance
Knowing you can configure your payroll system to accommodate awards or agreements is one thing, but you must also be certain that your payroll practitioner can actually do what is required. An expert payroll provider will ensure you adhere to all legislative and regulatory payroll requirements. Plus, check out the payroll software used is tested and recognised by HMRC under their PAYE Recognition Scheme. Organisations not using compliant payroll technology risk breaching regulations and suffering both financial penalties and reputational damage.
Weighing the options
When investigating payroll outsourcing as an option, businesses must consider both the gains and potential risks involved. Managing a payroll in-house requires investment in payroll expertise, payroll technology and training. It requires dedicated resources that are a salary and on-cost to the business. The potential for single-point sensitivity, where the business relies on one or two individuals for their expertise, must also not be overlooked. In contrast, an internal payroll team can act more quickly than an external one that is servicing numerous different clients. They can be more responsive to immediate requirements and are able to generate data insights that inform business strategy.
Click below to download a full guide to outsourcing your payroll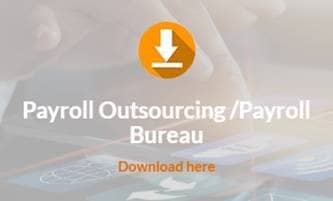 Payroll outsourcing is a viable option for many organisations, big and small. When deciding on outsourcing, consider elements such as cost, your appetite for risk, and your desire to extract insights from payroll data. Most importantly, consider whether the potential vendor can ensure they have proven data security measures, flexible options for client involvement and a capacity to give you unfettered access to your own data. After all, you may have outsourced payroll processing, but not your responsibility.
Reasons to transition to an outsourced payroll solution:
Peace of Mind
Security
Compliance
Cost Effectiveness
Distributed Resources
Frontier Software Payroll Outsourcing Services offers traditional 'process and deliver' type bureau arrangements through to outsourced and fully-managed service contracts. Your business will enjoy all the accessibility, flexibility and control of processing payroll in-house – without having to allocate your staff, equipment, time and resources to manage it. And when it comes to reliability, accuracy, efficiency and flexibility, our people can be relied upon to ensure the timely payment of yours.
Payroll data can either be provided manually or for larger projects we provide access to ichris, our world class HR and Payroll software suite that enables data to be securely entered from anywhere in the world.