The entrepreneurs and execs who made our London Loves Excellence Awards shortlists share all
Just what is it that makes one company excel where another falters?
There is, of course, no single secret ingredient, but rather a whole cupboard-full of different substances that, applied with hard work and determination, rise into true success.
A few weeks back, we gathered some of the brightest and best in business at Claridge's to share their insights into the type of management that creates real business growth and excellence.
The women and men at our roundtable were a selection of the businesses and entrepreneurs who made the shortlists of our London Loves Excellence Awards, so it's safe to say they know a thing or two about the elusive elixir that is sustainable revenue and profit growth.
These are their tips and lessons learnt:
FINDING & KEEPING TOP TALENT
1.       Understand your team's motivations. Don't just offer the benefits you think they want – be flexible, and listen. Parents might prefer flexible working hours over gym membership, while travel-bugs might want the option of more holiday rather than a laptop.
2.       This mantra: "Recruit for qualities, not qualifications".
3.       Finding people with the right skills is as much as problem for tech companies as for manufacturing businesses. Piers Daniell, founder of superstar tech business Fluidata, said he's combatted skills shortages by recruiting people outside the industry and training them up. It was worth the time, and he'd benefited from people bringing new perspectives and innovations from other industries.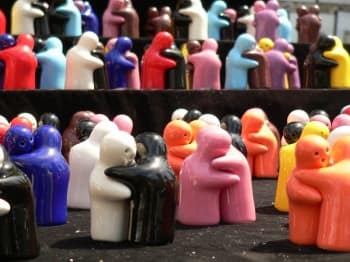 4.       Providing worthwhile training regularly helps to retain high-skilled employees…
5.       …but training can be expensive and time-intensive. How do you ensure your staff won't walk out after you've invested all that resource on them? Some guests said they'd found it really effective to create lock-in clauses with training. Contracts can be written to specify someone has to stay for two years after receiving training, or the employee has to pay the company back for the training if they leave before that.
6.       How do you measure return on investment of training staff? Do a feedback survey with staff. Look at the tangible business benefits training has brought, and assess whether it's made you better than competitors on key measures, such as customer service. Finding a way to quantify the results of training is essential, so you can assess and improve training programmes, said Will Chew, education officer for McDonald's.
7.       Giving employees equity allows fast-growing SMEs to pay less while increasing loyalty and motivation.
8.       Struggling to find tech talent? Eastern Europe is becoming a hotbed for it. You can either recruit from EU countries, or outsource to remote workers who are typically cheaper than London ones.
9.       For other high-skilled roles, look to countries like Spain that have a high skill base but low employment, so are keen to work on advanced projects, whether in person or remotely.
MANAGING CASHFLOW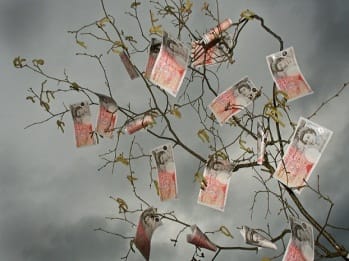 10.   Organisational processes are key to managing cashflow – it sounds basic, but everyone knows that cashflow is a potential business killer. That means YOU MUST CHASE INVOICES, our guests agreed, in capital letters! Automated credit control, for example through a decent automated emailing system, will help your cashflow immeasurably.
11.   One of our guests said they gave a performance-related bonus to their head of credit control, which had revolutionised cashflow management. Another had had the same idea, incentivising the finance team to achieve zero debt.
12.   You need to allow a provision for writing off some invoices, in case some never get paid.
DEALING WITH BUSINESS CLIENTS & SUPPLIERS
13.   "Don't take every job that comes your way" – work out whether it's really going to add value.
14.   "Not all big business is good business," many of our guests agreed. It might seem like the biggest boon ever to win a massive-name client, but the reality can squeeze you. Many large corporates have notoriously late payment terms – up to 90 days, in some cases. Their procurement process can also be highly complex, especially in financial services, legal and telco. Work out if you can handle big clients before trying to win them or agreeing to take on their business.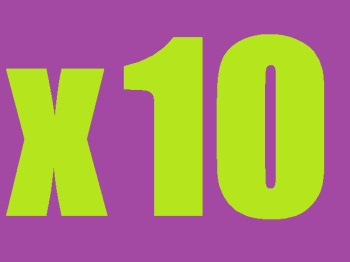 15.   Spread your risk by having a mixture of large and small clients.
16.   Stephen Greene, chairman of Ed's Easy Diner, shared his secret to long-term, healthy business relationships: "Everyone we work with has to make money from the relationship."
17.   He added that that kind of relationship can really help businesses that suddenly find themselves in a tight spot with cashflow, as you can call your supplier for more lenient credit and payment terms, having built up a strong relationship.
THE OVERSEAS OPPORTUNITY
18.   As the pound strengthens, there's obviously a risk that overseas clients will go elsewhere to keep costs down. Frank Maxwell of coffee machine manufacturer Fracino has countered this by offering clients fixed exchange rates. Even though this sometimes lost him money, it was worth it to keep his clients.
A LUCRATIVE EXIT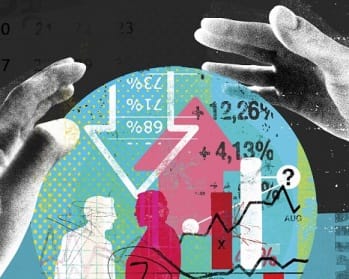 Source: REX/Ikon Images
19.   Looking to sell? Prepare early. Paul Lees of Powwownow did just that, spending two years making his business as attractive as possible in the lead-up to wanting to sell. His team had a target figure in mind, and structured accordingly, taking advice from relevant advisors along the way.
20.   Worried about the fate of staff after you've sold, or maintaining motivation among a possibly anxious team beforehand? One of our guests advised: "Incentivise people who are vulnerable in the transaction."
21.   You might think you have a clear idea about whether you want to sell to trade or private equity, but remember that one might be more flexible about terms and conditions. Exiting on very favourable terms might in the end be worth more to you and the team than a higher overall price, so keep your options open.
Thank you to all our guests and to Santander, Relish, James Cowper and Berendsen
Dan Fletcher, Westfield – Brand Partnerships, Westfield
Frank Maxwell, Chairman, Fracino
Grant Pomeroy, Finance Director, LMAX Exchange
Ivan Retzignac, Co-Founder, MedicAnimal
Jessica Dixon, Head of Corporate Communications, Spider PR
Johnson Ememandu, Head of Commerical Banking, The Access Bank UK Limited
Karl Plunkett, PR Director, Pimlico Plumbers
Mike Hampson, Founder and CEO, Bishopsgate Financial
Paul Lees, CEO, Powwownow
Phil Pinnell, Founder, Scratch Meals Ltd
Piers Daniell, Fou
nder and Managing Director, Fluidata
Rob Allen, Executive Chairman, TRO
Robert Timms, Director, Translate Plus
Ross Fobian, Co-Founder, ResponseTap Limited
Sean Collins, CEO, Thames Clippers
Stephen Greene, Chairman, Ed's Easy Diner
Susanna Hughes, Director, Vice President, London, Allison & Partners
Tony Goodwin, Founder and CEO, Antal International
Will Chew, Education Officer, McDonald's
More management insights…