UKIP's new posters may have been branded "awful" and "racist" by various MPs but the British public thinks otherwise – the majority of them, anyway.
According to a YouGov poll of over 2,100 people, 59% of British public think the posters are not racist and 53% disagree that they are offensive and ignorant.
Fifty seven per cent agree the posters are a "hard-hitting reflection of reality".
UKIP leader Nigel Farage launched the £1.5m anti-immigration ad campaign last week. Bankrolled by ex-Tory donor and business tycoon Paul Sykes, the posters show a builder begging for spare change with the tagline: "EU policy at work. British workers are hit hard by unlimited cheap labour."
Another poster says that "26 million people in Europe are looking for work. And whose jobs are they after?"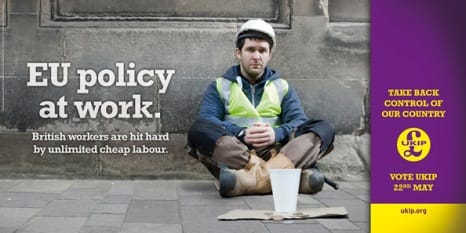 Take a look at the charts for the poll results: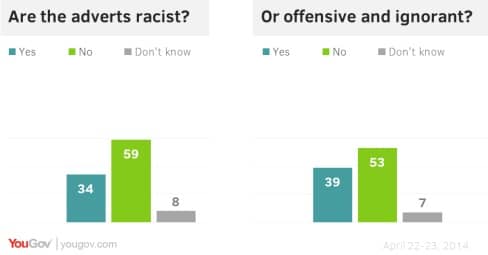 Image source: YouGov
Now read: