What to do in the capital this week, from networking events at golf clubs to buying art and finding a job in a start-up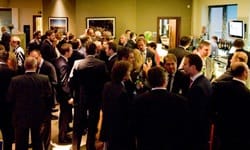 Turn up at Business Junction's first champagne networking breakfast of 2012 to rub shoulders with 25 business bosses. Taking place in the sprawling acres of City Golf Club, the breakfast event is attended by influential decision-makers looking for new clients and suppliers.
Where: City Golf Club, 40 Coleman Street, London
From artist David Birkin using digital code to depersonalise information about the victims of the Iraq war, to Joy Gregory clicking away on a 1960s-style camera to highlight the differences between shooting on digital and film, this art fair is Disneyland for art aficionados. With over 100 galleries featuring the great names of 20th century British art, the high point of the fair is Art Projects – an exciting mélange of solo shows, curated group displays and large-scale installations with galleries from across the globe.
Where: Business Design Centre, Islington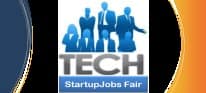 An open day for thriving London tech start-ups looking for new talent, this jobs fair sees more than 90 jobs up for grabs. What's more, over 30 companies areexhibiting their cool tech wares, made right here in London.
Where: 1 E Poultry Ave, EC1A 9PT London
Don't forget to peruse exciting jobs in London on our sister site LondonlovesJobs.com
This is YBA superstar Gary Hume's first London show for four years, and White Cube has split the exhibition across its galleries in Hoxton and just off Picadilly. Hume's eclectic paintings of flowers, birds and faces will "draw you into the depths of something you might have initially assumed was all surface", according to the catalogue blurb. Hume will also exhibit a group of new unseen flora and fauna sculptures. An essential for contemporary art fans.
Where: White Cube, Hoxton Square, and White Cube, Mason's Yard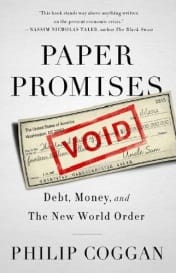 The root cause of our economic catastrophe is the age-old battle between creditors and debtors, claims Philip Coggan, author of Paper Promises: Money, Debt and the new World Order. Coggan's lecture explores the implications of how creditors always want sound money to ensure that they are paid back in full, while borrowers want easy money to reduce the burden of repaying their debts.
Where: London School of Economics, Holborn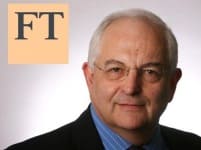 Renowned FT columnist Martin Wolf joins Jean Michel Severino, inspector general, French ministry of Finance, to share their predictions on the state of the world economy and whether we're headed for an economic apocalypse in 2012. The line-up of these two financial heavyweights promises to make this an enlightening lecture.
Where: London School of Economics, Holborn
Like these events? Check out our What's on section for more.