Should we care that so much London 2012 work has been outsourced to foreign firms? Has London missed out?
Follow me: @shrutitripathi6 and @LondonLovesBiz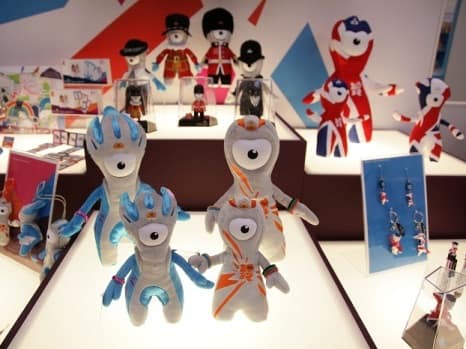 In his Budget speech in March, George Osborne told the nation that the Olympics would be "Made in Britain, created in Britain, designed in Britain, invented in Britain". And indeed, the Olympic Delivery Authority has made £6bn worth of Games contracts available to UK companies.
But these feel-good nuggets don't tell the whole story. There are plenty of London businesses who feel they have been squeezed out of Olympic opportunities by foreign firms.
Some 91% of the Olympic souvenirs weren't manufactured in Britain. China alone manufactured two-thirds of the 194 products you can buy on the London 2012 website.
Team GB's Olympic gear, designed by Stella McCartney, was made in a sweatshop in Indonesia. The British ale industry was left high and dry as Olympic officials picked Dutch lager Heineken as the official beer of London 2012.
And critics have slammed Olympic authorities for trading Britain's legacy for cheap and cheerful production.
So have the "greatest Games on earth" really been that great for UK businesses?
Olympic contracts have left Britain's turf in two ways. First, when LOCOG chose foreign companies over home-based companies for some Olympic contracts. Secondly, when UK companies did bag some of the coveted Olympic contracts, they decided to outsource work to foreign companies.
It's time to hear from some of the UK businesses who feel they've been left in the lurch for Olympic contracts.
Back in February, an Arkansas-based firm bagged the contract to print 11 million Olympic tickets. Trade union Unite branded the move as "a slap in the face, a kick in the teeth and a two fingered salute to print workers and businesses in the UK".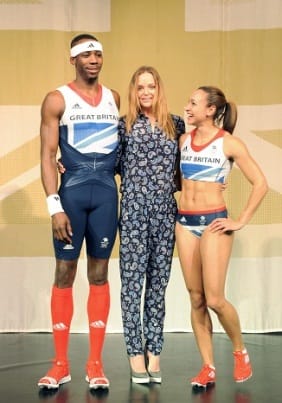 "It is obviously a real shame that local businesses have lost the opportunity to be part of the Olympics," says Nick Green, founder of printing company, printed.com. "As the nation pays for the Olympics, it would be ideal to see that money go back into UK-based businesses."
But could British printing companies produce tickets here? "Without a doubt. I am sure that had businesses got the opportunity, they would be able to offer extremely competitive pricing."
Another outsourcing snub is the furniture contracts for the Games. While you may see the Olympic stadium draped in patriotic red, white and blue, the furniture tells a different story. The contract to install loose furniture like seats in the Olympic Village went to Australian firm Ramler Furniture.
It's got the owner of British company Sandler Furniture, Roy Sandler, up in arms. "They won't even consider talking to a firm located around two miles from the Olympic Village, yet go ahead and award much of the furniture contract to a company in Australia who purchased most of it in China!" says Sandler.
-Roy Sandler, owner, Sandler Furniture
To add insult to injury, Sandler was approached by the ODA to buy chairs off the authority once the Olympics are over. "They could get in touch with me to dispose the chairs, so why didn't they pay any heed to my requests for arranging a meeting so that we could showcase our products? I'm not saying favour me, all I'm asking is to give me a fair crack of the whip."
Even the Olympic bell, one of the star attractions of the opening ceremony on 27 July, will not come with a "Made in Britain" stamp. Games organisers chose East London's Whitechapel Bell Foundry to cast the bell. But because the firm didn't have enough resources to make the bell in Britain, it subcontracted the job to a Dutch manufacturer.
Loughborough-based company Taylor's Bell Foundry was second in the running for the contract.  Managing director Richard Grimmett was furious when he heard the casting was outsourced to a Dutch company. He told The Daily Telegraph: "It is the British Olympics but the bell is being cast by a foreign company in a foreign country. It does not make sense to me.
"We feel very disgruntled. Given the state of the economy at the moment, a contract of this nature would have given us the opportunity to lift the industry in this country, refresh our materials, employ more people and put us on a finer footing for the next few years," he added.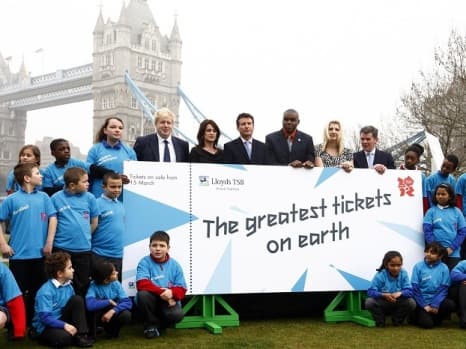 Miles Parker, chairman of the manufacturing network body Made in London, is furious about the situation: "The whole rationale behind outsourcing contracts that could've been made right here in the UK is abysmal. Why on earth have we let a golden opportunity slip through our fingers?"
But is the outrage of UK companies a classic case of the heart ruling over the head? Why should we care if UK companies outsource some aspects of an Olympic contract? After all, doesn't it make perfect business sense to choose cheap-as-chips production to maximise profits? And wouldn't that be better for UK contract winners – and so, potentially, the economy as a whole?
As Tim Bradshaw, CBI head of enterprise & innovation, says: "Some [UK businesses that have won Olympic contracts] may, for example, do design and development in this country, while deciding to outsource their manufacturing to other markets. That means that the overall production process still creates jobs in the UK and benefits our economy."
Dr. Leslie Budd, academic consultant for BBC Two's Made In Britain programme, argues: "The Olympics might be a public-funded jamboree, but as long as the UK companies [that are] outsourcing pay corporation tax in the UK, then more sales would generate more profits."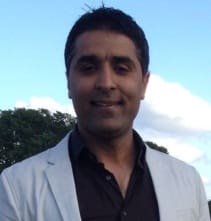 LocalBoyz, a Loughton-based retail company, supplies Games merchandise to Sports Direct. It didn't think twice before subcontracting the contract to India, Pakistan and Bangladesh.
"Manufacturing and shipping Olympic merchandise abroad is up to 60% cheaper, which in turn allows retailers like Sports Direct to sell at a reasonable price that doesn't burn a hole in the consumers' pockets," says Naveed Butt, the company's sourcing manager. "So in effect, outsourcing is helping everyone in Britain to enjoy the Olympics."
So the big question remains: should we take the outsourcing on the chin, or be really cross about it?
We might have been more forgiving if the Olympic memorabilia outsourced to foreign manufacturers raked in huge profits. Sadly, that's not necessarily the case.
The official Olympic scarf, for example, was made in factories in India, China and Turkey. The British Olympic Association (BOA) thought it could raise £10m in the sales. But with just two weeks to go for the Games, the BOA is £2m short.
Yet one can only imagine how deep the shortfall would've been if those scarves came with "Made in Britain" tags.
At a time when the UK economy is in recession and we've quadrupled the Olympic budget from its original estimate of £2.3bn to £11bn, maybe choosing China to get a good bargain is a wise decision.
Where does that leave disgruntled London businesses? Well, they can still bid for Olympic Legacy contracts after the Games finish. There are some fantastic opportunities available – but whether businesses' British pride will allow them to tender now remains to be seen.