The Indian military have shot down a Pakistan military drone which was carrying weapons in the contested areas of Jammu and Kashmir.
India's Border Security Force (BSF) confirmed the unmanned drone was spotted by an Indian patrol at 12:40am BST, and was shot down near the Pansar border outpost.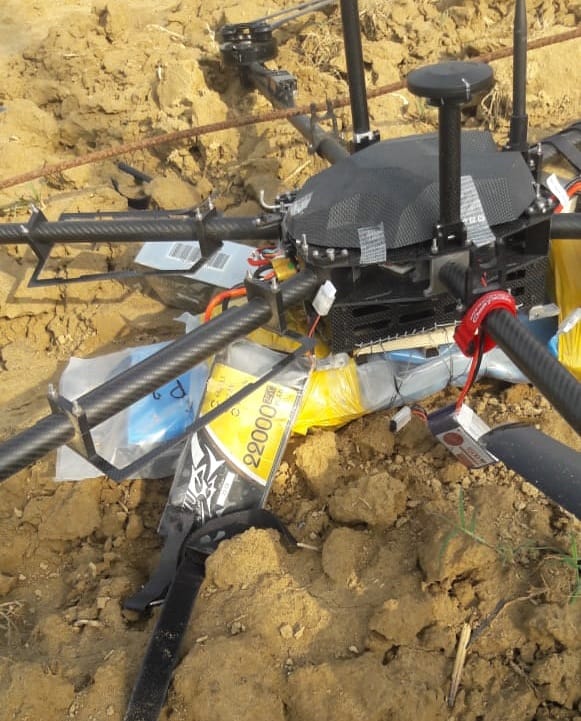 BSF said in a statement, "Alert troops of BSF shot down a Pakistani Hexa copter drone carrying 01 M4 carbine machine (US Made), 02 filled magazines (60 Rds), 07 Chinese grenades."
Officials said on Sunday, the Pakistan military opened fire with mortar rounds at villages along the Line of Control (LoC) and also the International Border (IB) in Poonch  and Kathua districts of Jammu and Kashmir.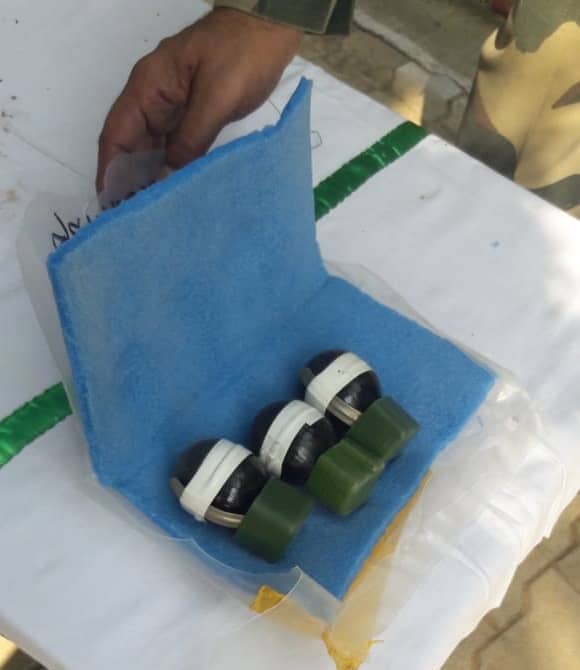 An Indian defence spokesman said, "At about 6:15 am, Pakistan initiated the unprovoked ceasefire violation by firing with small arms and shelled mortars along LoC in Balakote sector of Poonch district. Indian Army is retaliating befittingly."
Along the IB Pakistan Rangers opened fire on forward post in the Karol Matrai area in Hiranagar sector of Kathua district, with fierce retaliation from the BSF.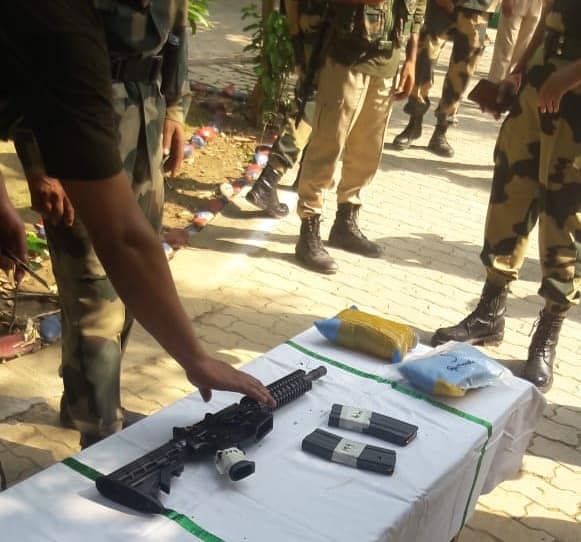 Last week Pakistan opened fire with a series of "unprovoked" heavy artillery and small arms fire violating the ceasefire agreement between the two nuclear powers.
There was intense shelling with mortar attacks on the Line of Control (LoC) in Nowshera of Rajouri, India's Defence Ministry confirmed the attacks on Friday.
The Indian's Defence Ministry spokesperson, Colonel Devender Anand said, "At about 10.45am today, Pakistan imitated the unprovoked ceasefire violation by firing with small arms and intense shelling with mortars along the LoC in Nowshera sector of Rajouri district."
Last week, the Indian government moved on to a war footing as warships and fighter jets were moved to the Malacca Strait within striking distance of China.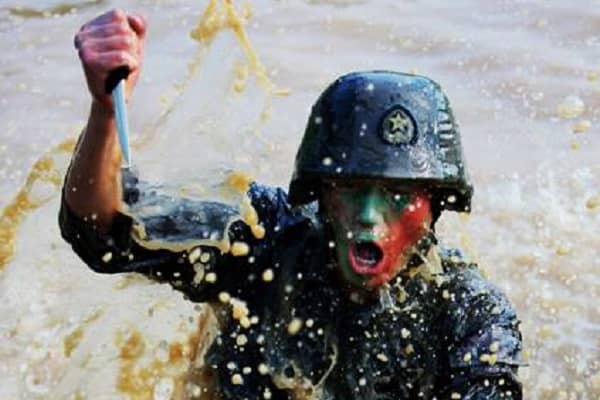 Chinese and Indian soldiers fought in hand-to-hand combat for eight hours in the Galwan Valley, using spiked clubs, batons wrapped in barbed wire and iron rods, according to the Sun.
Indian soldiers who survived attack by Chinese soldiers last week, have told of horrifying scenes as Chinese "deaths squads" were sent to hunt down and kill.
An Indian officer told News18, "Even unarmed men who fled into the hillsides were hunted down and killed.
"The dead include men who jumped into the Galwan river in a desperate effort to escape."
The Indian military have been given emergency powers to build up their reserves following the brutal hand-to-hand combat that took place last Monday.
The Economic Times in India reported that the Chief of Defence Staff General Bipin Rawat has been ordered to work with the country's three armed forces in prioritising procurement requirements where necessary.