In today's vigorous world of business, business firms are expected to achieve optimal output by ensuring all systems and processes function outstandingly. In this regard, hiring high-quality human resources has become imperative to the success of any company. To make the hiring process fool-proof, recruiters are now supplementing traditional hiring tools such as resumes and interviews with data-driven data from aptitude tests.
These highly expedient pre-recruitment tests are proving helpful in gathering useful information about potential candidates, which may otherwise be difficult to gather from customary recruitment tools. Recent research indicates that aptitude tests can efficiently assess your candidates' visual and spatial cognition, verbal communication, logical and critical thinking, numerical reasoning, and problem-solving abilities, among others.
This succinct description provides key insights detailing the importance, application, efficacies, and nuances of aptitude tests in employee enrolment.
Importance of aptitude tests for employers
In simple terms, psychometric tests give employers an insight into their candidates' minds and provide information about their ability to perform different tasks efficiently. Businesses can choose from a number of tests which helps in providing key info about different cognitive abilities and characteristics that candidates possess.
These can be skill tests, personality tests, or aptitude tests. Skill tests aim at identifying the skill sets of potential employees and how such skills match with the organisation's setup. Such tests can also be vital in recognising hidden talents that may be relevant to key vacancies in the company.
Personality tests are used to identify fundamental behavioral traits such as social skills, extroversion, or introversion, which make specific candidates suitable for particular roles. Lastly, aptitude tests are designed to pinpoint the ability of an individual to learn and understand, as well as apply the knowledge acquired to perform tasks in the organisation.
One of the key significances of these tests is that they provide efficient objective comparisons. In the current competitive job market, a single vacancy can attract an exceptionally high volume of applications. To recruiters, it can be extremely time-consuming and challenging to find the best candidate for the job.
Pre-employment aptitude tests can solve this problem momentously by helping recruiters narrow down the candidate pool. CVs may provide necessary qualifications and experiences, but they provide little indication of an individual's actual suitability. Aptitude tests help in this regard by providing data-driven insights into a person's specific skills, personal attributes, and cognitive abilities, making it easier to identify suitable candidates for specific roles.
By narrowing down the number of potential candidates for a particular vacancy, employers also avoid costly miss-hires while weeding out subconscious bias during the hiring process. Aptitude tests, therefore, act as cost-saving tools for businesses and lay the groundwork for the bigger picture.
Moreover, pre-employee assessment protocols are beneficial to employers as they can guarantee higher productivity after hiring. These tests allow recruiters to hire employees that are perfectly suitable to their roles, which means they will be more productive in the long run.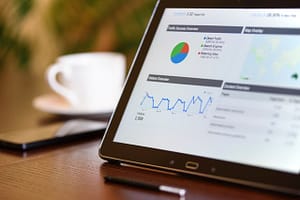 Types of aptitude tests that employers should consider
There's an aptitude test for every kind of competency and skill, and employers can pick the ones to use in conjunction to meet specific requirements of any given role. Free aptitude tests are often available on the web via online platforms, but some businesses choose to invite candidates to their recruitment offices to take the tests. Notwithstanding the recruitment process, here are different types of aptitude tests that you may choose:
Abstract reasoning tests – also referred to as inductive reasoning tests, these assessments are designed to evaluate how your candidates understand the logic. They normally come in the form of shapes and patterns rather than numbers and texts.
Numerical reasoning tests – These tests are designed to assess your candidates' mathematical abilities through data, averages, percentages, statistics, and so on. They are used to evaluate if a person is quick and accurate in understanding numbers.
Situational judgment – these tests are designed to test applicants' problem-solving skills and other behavioral characteristics such as relationship management, conflict resolution, customer service, and teamwork.  
Verbal reasoning tests – in these tests, applicants are presented with a passage of text, which they are required to critically analyse and draw accurate conclusions. The results of such tests allow recruiters to identify a candidate's verbal reasoning, language proficiency, and grammar, as well as comprehension.
Mechanical and technical reasoning tests – These tests allow employers to test candidates' mechanical and technical abilities to use in engineering principles. They are typically a test of applied knowledge.
Conclusion
Most job scenarios in business involve multiple contenders applying for the same positions. Things can get complicated and time-consuming for recruiters when these applicants possess similar backgrounds in terms of academic qualifications, experiences, and credentials.
Evaluating their performance in aptitude tests can serve as idyllic and objective tiebreakers at the ultimate level in such situations. They act as ideal filters between the exemplary and the average. Organisations, employers, and HR managers are therefore encouraged to use aptitude tests to handpick suitable candidates for specific roles in the organisation. This can, in turn, help reduce recruitment costs and increase organisational performance and productivity.