Our world is more connected than ever. We're living in a time of endless creativity, passion, and drive. Perhaps you have that passion for a new idea or company and are ready to make your dreams a reality. That dream of starting your own small business is now easier than ever. With the growth of social media and a true global economy, your product or idea can quickly turn into a business that could take over the world.
However, nobody succeeds alone. To grow a successful small business, you'll need some tools on your side. Beyond good co-workers and specialized expertise, every small business owner needs to harness the power of digital media. Chances are a majority of your work will happen digitally, and you'll need to pick the right software programs to help you succeed. Whether you need accounting or marketing services, it can be an overwhelming decision choosing which programs to invest in for your small business.
With so many options, it's important to research and engage with high-quality, reliable products. Software programs are an investment in your business and its future. Follow these tips for finding the five best, must-have programs for your small business.
Accounting
Step one, accounting. Every company needs a resource for going through their books, getting everyone paid, and dealing with taxes come April 15. This may not be everyone's area of expertise. For example, you may be an amazing brainstormer, the true creative genius behind the operation, but balancing the books and dealing with numbers is not your strong suit.
It's okay to admit that you may not be fully versed in the world of accounting. Something simple and intuitive is ideal to get your small business started. Find user-friendly accounting software that will keep you on track to turn a profit. Something like Quickbooks Pro or FreshBooks are good starter programs for you.
Overall IT help
In addition to accounting help, you'll want to guarantee quality IT assistance. And this can come from anywhere in the world since a lot of IT companies work remotely. Be sure to find a company that includes help in many areas. A London IT support company can be your best friend when it comes to computer glitches, cloud sharing, and 24/7 tech support, of course.
They also can help you with networking, setting up computer systems, and backing up your information. Plus, by working with other software companies, they can help you connect your full digital library. If you choose the right company, you'll be getting a broad range of help beyond just the basics of IT fixes.
Team member communication
Even small businesses have employees. Chances are, you aren't doing it all by yourself. With a team of people working to grow your business, you'll want to employ software for effective communication. Something like Office 365 can be a great tool for this. You can download a personalized email network as well as calendar sharing between you and your team members.
Rather than relying on multiple different sites for all your different communication needs, streamline your service provider. The best software for you will give you the most bang for your buck.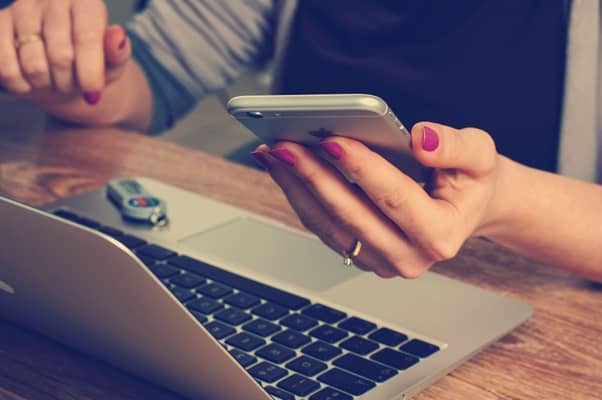 Internal motivation
Beyond the basic software to build a business, you'll need programming to ensure productive growth and employee motivation. As a business owner, you're probably aware of OKRs, or Objectives and Key Results. Simply put, your OKRs are a strategic plan to reach your ambitious goals. As much as we hate to admit it, it can be easy to get off track. Especially with a new business, it can be difficult to find the right goal-setting framework for your success. Consider employing software to help you with this.
Companies like Profit help keep your employees motivated and increase productivity within your company. This kind of OKR software helps you focus and measure your goals so you can achieve greatness. Reminders, to-do lists, and weekly check-ins are a simple and extremely effective tool in turning startups into leaders in the industry. Plus, this kind of software is comparable with other communication tools such as Office 365 and Google, so you can unify your productivity.
Marketing
Last but not least, you'll want to explore options for marketing your business. With a small business, your top priority should be getting the word out about your product. You may want to check out marketing automation software options. These programs give you more time to focus on your product while they take the time to do marketing work that can sometimes seem tedious (or simply out of your scope).
These tools take out the middleman and allow your ambitious goals to become a grand reality.