About time
A raft of measures is being employed to stop people throwing fireworks around "like toys" this autumn.
Westminster City Council has launched an Autumn Nights Partnership, from October 28 to November 6, to address anti-social behaviour between Halloween and Bonfire night.
The partnership, with the Met Police and City West Homes, is cracking down after a smattering of anti-social behaviour last year in which young people and children used fireworks in public areas, including residential streets.
There were also fires in bins and fireworks thrown at residents and police officers. Photographs reveal a large rocket firework dumped in a bin room and the remains of a bin fire in the Lisson Grove area.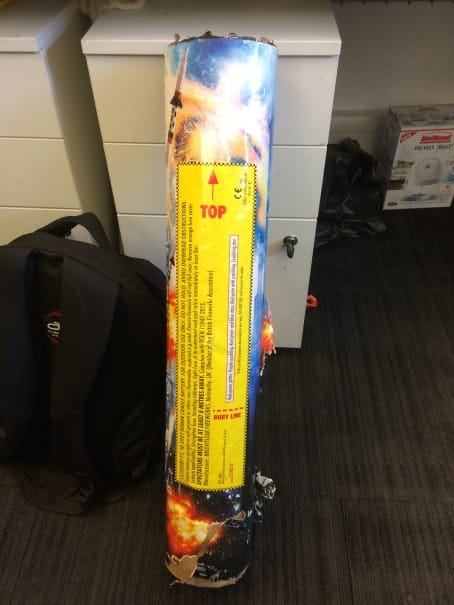 Councillor Danny Chalkley, Cabinet Member for City Highways, called the behaviour "dangerous and irresponsible" and asked parents to speak to their children about firework safety this November.
He said: "Autumn is a great time of year, full of Halloween fun and firework displays.
"However, it can be a dangerous time due to the irresponsible actions of a handful of people. Organised firework displays are bigger, cheaper and far safer than holding your own.
"Shopkeepers who think they can sell potentially life-threatening fireworks to children should be warned that we will take enforcement action."
The council's youth workers are raising awareness with parents and schools through assemblies and meetings.
Westminster Police have an increased number of officers working for the entire period of Autumn Nights. For key dates, including Halloween and Bonfire weekend, more than 100 local officers will be providing high visibility patrols in anti-social behaviour hotspots, engaging with youths and enforcing legislation where firework and offences have been committed.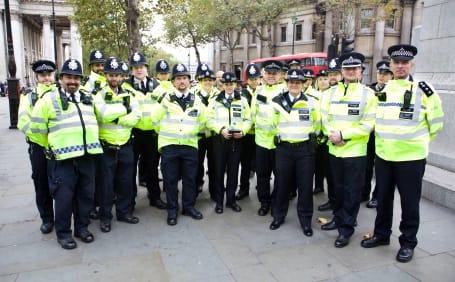 Superintendent Helen Harper said: "We are committed to working with partners to ensure that the residents of Westminster have a safe Halloween and Bonfire night.
"Early indications show that preventative work undertaken by the partnership has seen a reduction in ASB calls, with only three calls to fireworks incidents last weekend."
The council's Trading Standards department is carrying out covert visits and test purchasing in shops selling fireworks.
Others, suspected of illegally supplying fireworks, are also being visited and searched by council teams accompanied by the police.
If fireworks are used for anti-social behaviour Trading Standards will work with the police to identify the suppliers.
The council's residential services are speaking to residents and attending community meetings to give advice. They are also distributing leaflets and visiting vulnerable residents to reassure them.
The borough's Gangs Unit is also visiting individuals before Bonfire night and referring those at risk to the Youth Offending Team.
Despite a number of issues last year the figures of anti-social behaviour have been declining. There was a noted decrease in firework incidents on Halloween and Guy Fawkes nights with 29 per cent in 2015 and 25 per cent in 2016.
City West Homes, the council's housing provider, is working with the police and council to ensure residents have a safe Fireworks night. They are also carrying out estate inspections to locate and remove any potential fire hazards. If they find any spent fireworks, these will be logged and disposed of safely.
Posters have been displayed in communal areas bearing safety messages including:
Fireworks must not be stored / used in communal areas or in your home
Remove any personal items from communal areas and balconies which could be used to start fires by others
Please do not have bonfires anywhere, either in your home or on the estate
It is illegal to let fireworks off in the street or a public place
Selling fireworks to anyone under the age of 18 years is illegal. Anyone aged under-18 may not possess a fire work in a public place
For further advice on firework safety, visit the London Fire Brigade website: http://www.london-fire.gov.uk/BonfiresAndFireworks.asp