Now here's a Christmas puzzle that is baffling the internet.
You've got to find a panda hidden among hundreds of cute snowmen.
The game has had over 500,000 likes and 70,000 shares within weeks.
The puzzle has been created by artist Gergely Dudás and was posted to his Dudolf blog.
Are you ready to find the panda in a fleet of snowmen?
Ready…
Steady…
Go!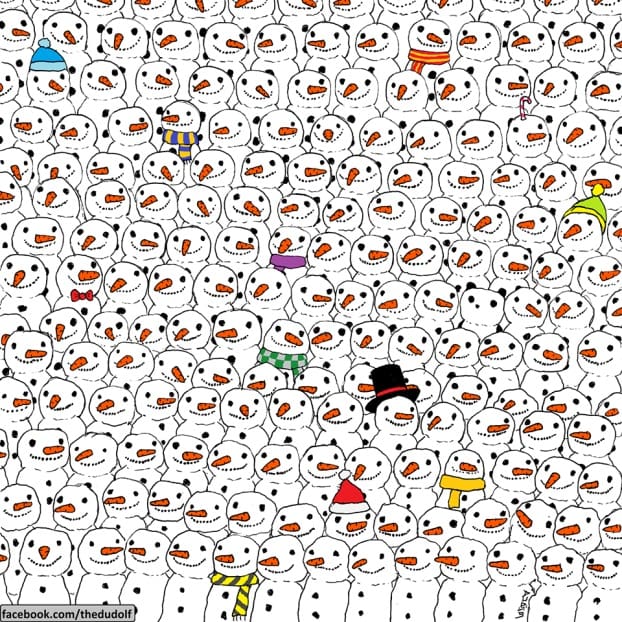 Haven't found the panda yet? We'll add the answer to the article by 3pm.
Can't wait? Check out the answer here.
…
OK, it's 3pm now, so are you ready to be astounded by the location of a panda?
Prepare your eyes.
Here it is: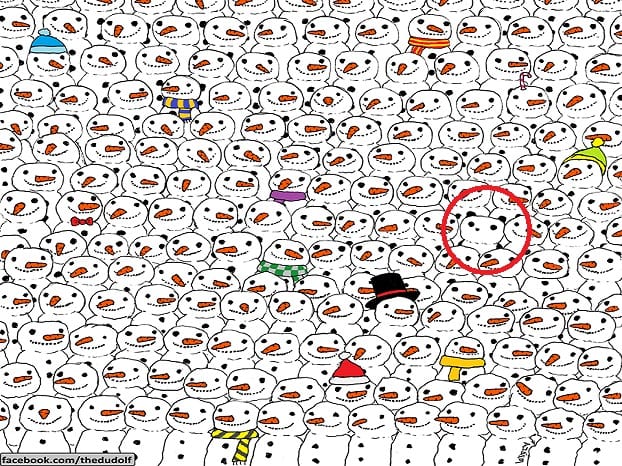 Well there we go. There's the panda.
Now read: