Marking the start of Global Entrepreneurship Week
ENTERPRISE EDUCATION
Doug Richard, serial entrepreneur; founder, School for Startups:
Entrepreneurship can and should be taught. It needs to be embedded into the curricular at the stage when young adults are considering their options thus proving it is a viable career that can be chosen. We are entering the Great Economic Recovery and we ignore the core role enterprise will play in this at our peril.
In my view, practical training is the only way we can truly capitalise on the opportunity. By engaging in hands-on learning with a strong, knowledgeable support network, we can equip a generation with the tools and know-how to face any career choice with an entrepreneurial mind-set.
The government should engage further education institutions to entrench enterprise into the curricular, leveraging the expertise and infrastructure of regional partners to deliver a nationally, or even globally, recognised programme.
Join the conversation: @DougRichard + #GEWfwd + @londonlovesbiz
Stephen Fear, founder and chairman, Fear Group, and Entrepreneur in Residence at the British Library: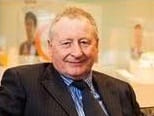 Enterprise and developing an enterprise culture is vital for the well-being of any modern economy. I would like to see an enterprise course become part of the national curriculum, with children as young as ten being encouraged to accept that the creation of businesses means the creation of the jobs many of their parents work in.
Young people find business exciting and something they would consider as a future career, but are discouraged by many teachers who haven't yet accepted that business is vital for growth and prosperity and is worthy of more emphasis at a younger age.
Join the conversation: @FearStephen + #GEWfwd + @londonlovesbiz
Andrew Hawkins, founder and chairman, ComRes:
It has to start with children. Enterprise begins with the mindset which identifies a need and turns it into an opportunity. So we have to start developing that mindset much more vigorously right from junior school age upwards.
Once new generations start to 'get it' then the rest of what's needed will fall into place in terms of the legislative framework, tax system, etc. But it takes a big shift in thinking to get schools – and parents too – to really value enterprise so that children start thinking in the right mindset early on.
Join the conversation: @Andrew_ComRes + #GEWfwd + @londonlovesbiz
Hugh Chappell, serial entrepreneur, advisor & investor:
I want to see a change in the way our children our educated to include studying both business and entrepreneurship. Starting a business should be an option for all of our children to consider and by educating them from an early age they will have a greater chance of success should they opt to do so.
Education should include theory and practice as well as access to successful entrepreneurs. It's an ecosystem rather than a subject. Parents have a big influence on their children, so include them too! Perhaps they will start their own business as a result or provide the seed capital and support for their children to do so.
Join the conversation: @hughchappell + #GEWfwd + @londonlovesbiz

At the recent Conservative Conference David Cameron said we must take 'bold action' to offer young people 'something better than just choosing the dole' when they leave school.
There is a skills time bomb ticking in the form of a million 18-25s not in Education, Employment or Training (NEETs) and if we don't defuse it soon it will become a permanent structural impediment to the economy. Not to mention a blight on a generation.
We must desperately and urgently provide an alternative to benefits in the form of a national apprenticeship scheme. This scheme must produce a funded alternative to benefits for all school leavers without a job or place at a further educational institution. And it needs to be as natural a transition as moving from year nine to 10.
Join the conversation: @PimlicoPlumbers + #GEWfwd + @londonlovesbiz
Rajeeb Dey, founder and CEO, Enternships:
Help entrepreneurship to be seen as a viable and rewarding career path in its own right by. Expose young people in schools and universities to entrepreneurs. Modify curriculums to include start-ups in case study material rather than a focus on big corporate brands.  Incentivise start-ups to provide work experience and internship opportunities so that young people can experience first-hand an entrepreneurial lifestyle.
Join the conversation: @rajdey + #GEWfwd + @londonlovesbiz
This is not a short-term fix. The government needs to invest heavily in business education in schools and this should form an essential part of the national curriculum. Too many young people are leaving education without any comprehension of the avenues and options available to them. When they enter the workplace they are poorly equipped and often set up to fail.
Entrepreneurial ventures are attractive in this climate, and there are some great ideas, but the lack of business planning skills necessary to succeed mean that too many fail. The government should work closely with business and use the incredible network of successful entrepreneurs in this country, the majority of whom are happy to share time and advice, to establish a network of mentors who can help educate on the structure and options available for people to make their ideas happen.
Enterprise is born out of education and young people can act as the stimulus to boost the economy if they are set up to succeed.
Join the conversation: @HarringtonStarr + #GEWfwd + @londonlovesbiz
BUSINESS REGULATION & TAX
Momentum is what every small business needs. It's small, it's lightweight and it needs to move at incredible velocity to win through, especially in today's "instant" world. Our government is a behemoth of a supertanker in comparison, enormous momentum, but needs to move in the right direction.
I would simply exhort "government" to take almost every cue possible from our amazing UK start-up and SME range of companies, and start SIMPLIFYING the things that constrain them: small company employment legislation; rules around late payment to suppliers; increasingly simple ways for ways for them to overcome the hurdles placed in front of them.
For if the UK wants to SERIOUSLY back the start-up & SME sector it has to #BigUpTheSmalls and simplify itself. After all, "Simplicity IS the ultimate sophistication".
Join the conversation: @KingofShaves + #GEWfwd + @londonlovesbiz
David Hathiramani, co-founder, A Suit That Fits:
Providing a 0% tax threshold on capital gains tax for business sales up to £1m would encourage lots more businesses to start. 
Join the conversation: @ASuitTFDavid + #GEWfwd + @londonlovesbiz
Justin Urquhart Stewart, co-founder, 7im:

Remove the onerous employment rules and national insurance costs from small companies and start-ups. As they grow up, so can the rules, and costs can develop around them as they can afford to do so – but why should a new start-up have to suffer the same burdens as a FTSE 100 company? Let employment create taxable income – don't tax employment which reduces taxable income.
Join the conversation: #GEWfwd + @londonlovesbiz
Nick Giles, co-founder, Seven Hills; 2013 StartmeupHK ambassador, Invest Hong Kong
The government has done a lot to stimulate this activity through tax incentives such as SEIS and encouraging a culture of entrepreneurship but the best thing any government can do is to simply let businesses get on with it. Additional breaks on National Insurance and a corporation tax holiday for new businesses would be welcome steps to help more get through the difficult first three years and give them a better chance of continued success.
Join the conversation: @nick_giles + #GEWfwd + @londonlovesbiz
INNOVATION & TECHNOLOGY
James Meekings, co-founder, FundingCircle:
I think this government has made great strides in promoting enterprise through its Tech City initiatives and the SEIS scheme for funding. For me, we now need to do two things.
Firstly, as a country we need to value failure and the insights it brings. Being an entrepreneur is all about trying things, learning and iterating. British culture is embarrassed by failure and that holds us back. The government should highlight this as an issue and work with the BBC and schools to tackle it.
Secondly, we need to make coding cool. Teenagers love mobile apps so let's teach them to make them in school.
Join the conversation: @FundingCircle + #GEWfwd + @londonlovesbiz
Piers Daniell, founder, Fluidata, and the LondonlovesExcellence Young Entrepreneur of the Year: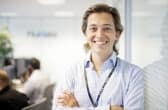 Enterprise in the UK needs an infrastructure on which to run. Fast trains from one city to another do not reflect our changing business needs and how business interacts with its customers. What government needs to do is build an open access fibre network to every home and business in the country to provide a truly future-proof and ground-breaking network. With the investment for HS2 approaching £50bn, the cost of building such an access network would be no more expensive, but would benefit the whole country and provide business in the UK a platform on which to build the next generation of products, services and technologies.
Join the conversation: @fluidata + #GEWfwd + @londonlovesbiz
BUSINESS FINANCE & GROWTH
Jon Reynolds, CEO and co-founder, SwiftKey: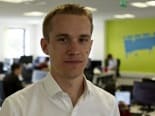 The government can encourage more enterprise in the UK by ensuring early-stage funding remains available to all people with bright ideas, no matter what their financial means.
In revolutionising typing on touchscreens, my co-founder Ben Medlock and I knew we'd identified a problem we could fix but neither of us had a lot of money to put into the venture. SwiftKey's first vote of confidence came from the Technology Strategy Board which gave us a grant to build a prototype. To date, we've created over 100 jobs in the UK and all of that stems back to that initial £20,000. It's vital these government-supported grants continue and are better publicised.
Join the conversation: @SwiftKey + #GEWfwd + @londonlovesbiz
Judged by Tim Campbell, Will King, Terry Morgan CBE, Amit Bhatia, Matthew Hancock MP, June Sarpong & more