The best of Consumer Electronics Show 2014, Las Vegas
Three days. 20,000 new gizmos.150,000 techies. Las Vegas.
It's probably the only time of the year when you'd wish what happens in Vegas shouldn't stay in Vegas. Welcome to the Consumer Electronics Show, the Christmas for tech lovers, where everyone from 50 Cent to World Chess Champion Magnus Carlsen, comes in to check out the gadgets that will dominate 2014.
Organised by the Consumer Electronics Association (CEA), the technology trade association representing the $203bn U.S. consumer electronics industry, the event started on 7 January and ends on 10 January.
So if navigating your iPhone 5s is as high-tech as you've gone then you, dear reader, should check out the coolest gadgets displayed at the tech extravaganza:
1. Sen.se Mother
Now why should you buy this old bulb-like gizmo? The Sen.se Mother will "blend into your daily life to make it serene, healthy and pleasurable".
This gizmo connects to battery-powered mobile sensors called Cookies that can detect location, movement and temperature. So from sending you reminders to water the plants to alerting you when you've left the fridge door open, it reminds you of all chores your mum would nag you about.
"Mother is the first true advent of the Internet of Things in everyday life," said Rafi Haladjian, founder of Sen.se. "We have made sensors that unobtrusively blend into your life. She offers the knowledge and comfort you want, when and how you want it, all while remaining discreet."
2. Singing fridges and countertops that find recipes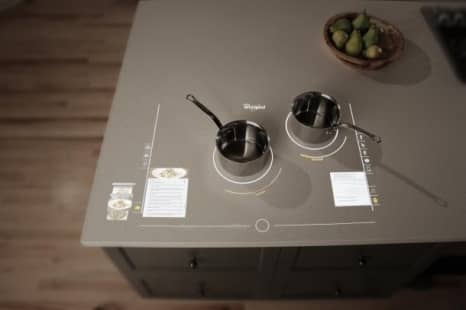 Whirlpool raised eyebrows at CES 2014 by launching a cooking countertop which boasts voice activation and touchscreens to browse recipes.
"The Whirlpool Interactive Cooktop concept is inspired by the desire and potential for integrating all at-home technologies into one kitchen appliance in a way that makes cooking, multitasking and entertaining easier and more enjoyable," a company spokesperson told Mashable.
The company also launched a fridge which plays music through Bluetooth-enabled devices and has Harman/Kardon speakers that are compatible with smartphones and tablets to play music through the refrigerator.
3. Samsung Bendable TV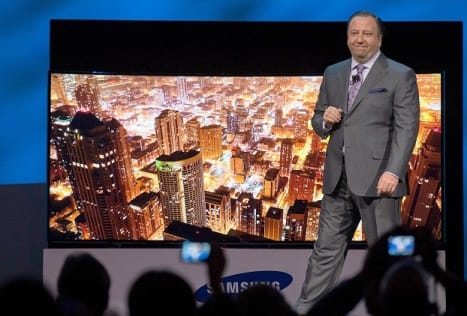 The Samsung bendable TV's introduction sent the media in a tizzy with Transformers director Michael Bay exiting the stage after the autocue failed him. But the 85-inch TV got both hurrahs and boohoos from tech lovers for bending as much as you want at a tap of button.
Samsung says that the bendable TV would provide a better viewing experience. Do you agree? Tweet us your thoughts @LondonlovesBiz
4. Fly-tech! Parrot MiniDrone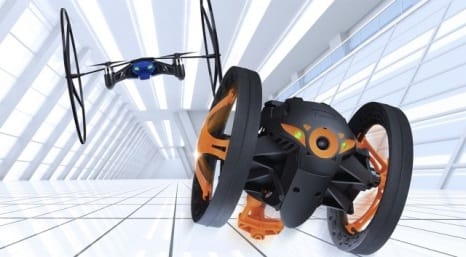 Now we're not sure why you'd want the Parrot MiniDrone flying around you, but this gadget can float 165 feet in the air, record video in 720p HD and also let users see videos through the drone's perspective from their mobile device.
5. Watch out iPad? Panasonics 20-inch 4K tablet computer launched
Even though its competitors Apple and Samsung have reduced the size of their tablets, Panasonic unveiled the Toughpad 4KUT-MA6, a 20-inch tablet. The tablet comes with a battery life of up to 8 hours and an optional 16-hour battery is also available.
There is also a microSD card slot, USB 3.0, Bluetooth 4.0, a 720p front-facing camera with microphone and a 5 megapixel rear-facing camera with LED light.
6. Have your brushed your teeth properly? Find out with the Kolibree Toothbrush
If you're an oral health freak, then this Kolibree Toothbrush is for you. The device, which can be operated using an app on your phone, tells you how long and how well you've been brushing.
What's more? The toothbrush gives you a score of your toothbrush performance and tells you the corners of your mouth you may have missed.
7. Work-out wonder Tao WellShell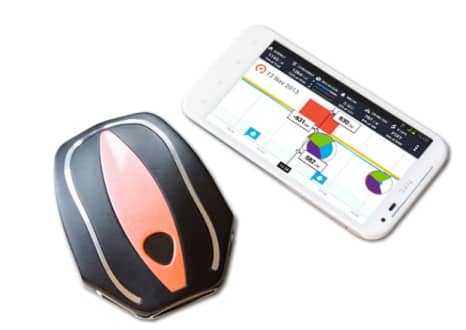 Quite useful to help you stick to your New Year's resolution of keeping fit, the Tao WellShell helps you not only track your steps and heart rate, but also helps you burn calories by squeezing the gadget.
The device provides 3D models to demonstrate 50 exercises to burn calories. It has audio feedback to guide you on how to use the device.
8. Bid tanning goodbye with Netatmo June Wellness Bracelet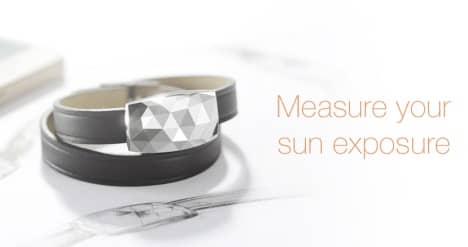 This neat piece of wearable technology helps you keep a track of UV rays hitting your skin and the amount of tanning you've been subjected to. Connected to a smartphone via Bluetooth, it gives you a daily update of how much UV you have absorbed. What else does it do? Mmm.. That's pretty much it.
9. Unlock your doors by scanning your eyes with EyeLock Myris
The  EyeLock myris makes your eye your password to unlock doors or log into a site or a phone. It's as big as a computer mouse and plugs into your computer's USB port.
Due to go on sale later this year, the Myris is supposed to be more secure that fingerprint scanning.
"Iris, as a human part of the body, is second only to DNA in terms of its ability to authenticate someone with certainty," said Anthony Antolino, chief marketing officer for EyeLock. "No two people on the planet have the same iris texture. Not even identical twins."
10. Smart socks for runners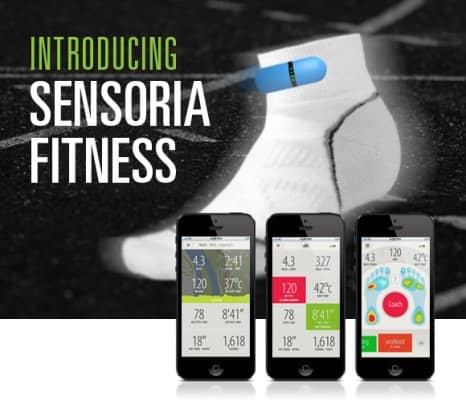 Tech firm Heapsylon launched Sensoria at CES 2014 to change the way you go for a run. Sensoria calculates the strides you take in your jog to analyse the rhythm of each footfall. Priced at £100 a pair, the tech socks also alert you if you're about to injure yourself through over-exertion.