While neither of the Conservative leadership candidates is viewed favourably by the Scottish public, Rishi Sunak is slightly more popular than Liz Truss.
New research by Ipsos, taken 12 to 15 August, finds that both leadership candidates are less unpopular among the Scottish public than current Prime Minister Boris Johnson is:
One in five Scots (19%) have a favourable opinion of Sunak, while 15% have a favourable opinion of Truss and 14% a favourable opinion of Johnson.
Three in five have an unfavourable opinion of each of the two candidates to be Prime Minister, with 60% unfavourable towards Liz Truss and 59% unfavourable towards Sunak. 74% hold an unfavourable opinion of Johnson.
Among those who voted Conservative at the 2021 Scottish Parliament elections, Sunak leads Truss by 55% to 45%.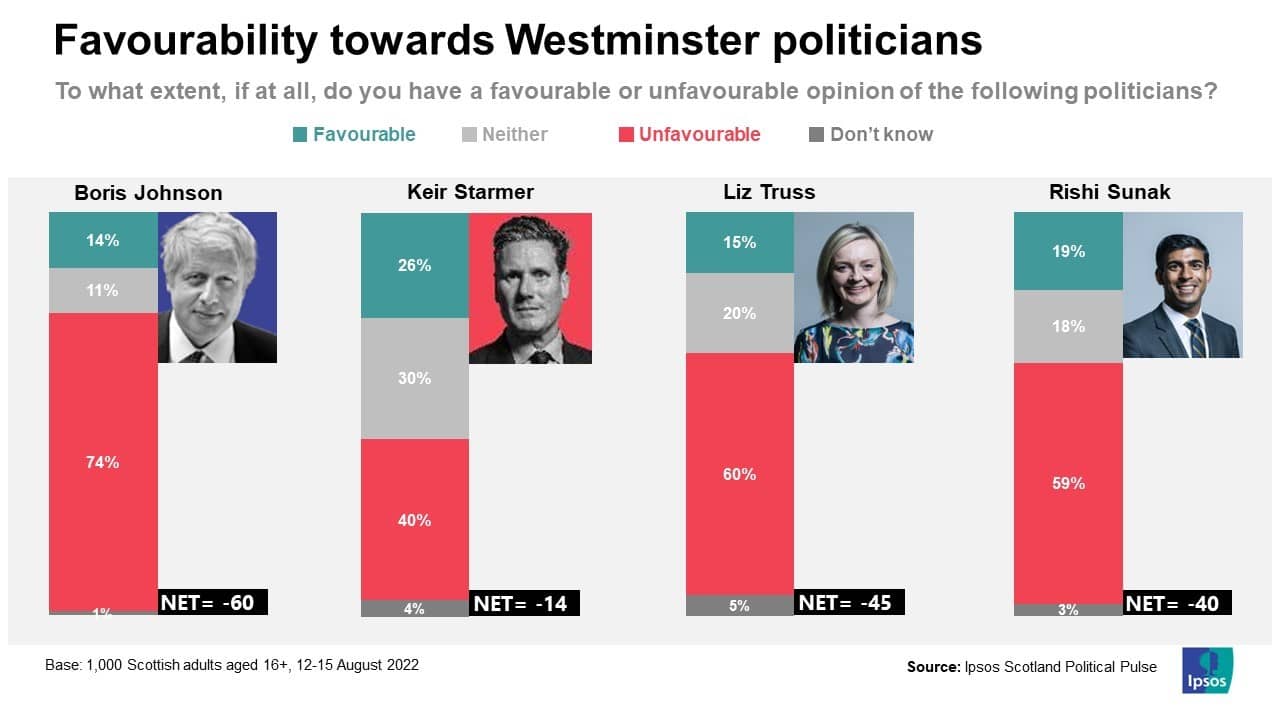 Emily Gray, Managing Director of Ipsos in Scotland said, "These results show the scale of the challenge the new Prime Minister will face to reverse the Conservatives' political fortunes in Scotland.
"Irrespective of whether Rishi Sunak or Liz Truss becomes Prime Minister, though, the new Prime Minister looks set to be a little better positioned to turn things around than Boris Johnson was."