Labour's lead over the Conservative Party stands at 14pts, according to the latest voting intention poll from Savanta.
The poll, conducted over the weekend following the first Sunak / Hunt Budget (17-19 March), puts Labour on 45% of the vote, with no change on the previous week, and the Conservatives on 31%, up one point.
Prior to removing undecided voters from the sample to give a headline VI, two thirds (68%) of 2019 Conservative voters say they'd vote Conservative if an election were tomorrow, with 14% switching directly to Labour. One in eleven (9%) say they're undecided.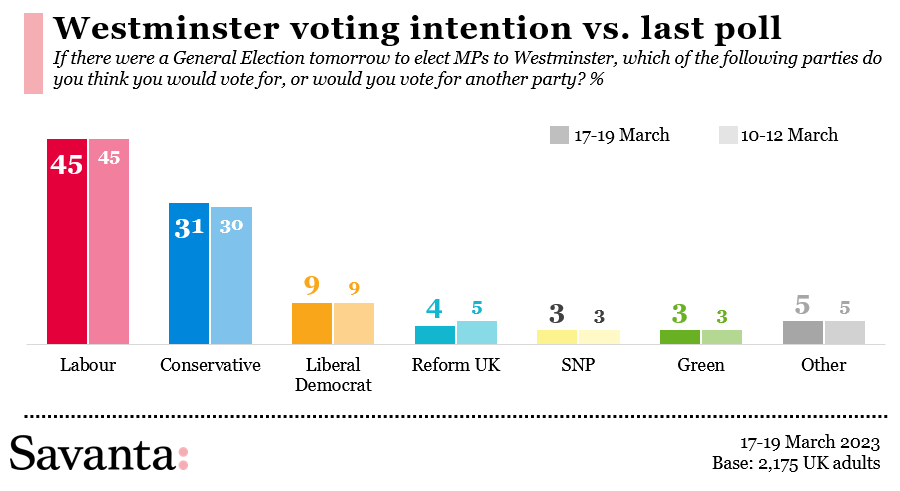 Comparatively, 90% of 2019 Labour voters say they'd still vote Labour if an election were tomorrow.
Commenting on the findings, Chris Hopkins, Political Research Director at Savanta said, "Despite the Budget being relatively well-received, there's been little movement in the headline voting intention.
"This is perhaps to be expected, given movement post-major political events tends to come a little later, but there has still been a concerted move towards the Conservatives recently, and this poll reinforces that."