Exciting London companies joined us at Claridge's to discuss the future of the sector
London is a byword for global hospitality. The capital's considerable hospitality and leisure sector is a cornerstone of the UK economy. The UK's hospitality output totalled €146bn (£122bn), with a tax contribution of €22bn (£18bn). And the industry supports 2.7 million jobs, according to a report last year by EY.
In order to secure and maintain London's position as a leading global destination for business and tourism, our leisure and accommodation businesses and bars and restaurants need to be world class.
So LondonlovesBusiness.com brought together managers, founders and CEOs of some of London's premier mid-market hospitality and leisure companies to discuss the issues and opportunities affecting the sector. We hosted our roundtable at the iconic epitome of UK hospitality, Claridge's Hotel, and we'd like to thank Lloyds Banking Group for supporting the event.
So what are the main issues that threaten the sector's growth, and how can they be overcome?
Here are some of our guests answering that question, and below that is a summary of the points and ideas raised on the day.
Video:
Hospitality and Leisure Roundtable
Property
The price of property in London is a major issue. Prices in London have soared in recent years, and businesses must squeeze every last drop of value from their premises.
Dominic Lake, Canteen and Merchants Tavern founder, said that a good location can be instrumental in driving volume. "Everyone wants to be in London," he said, "but people have to be creative and clever with their premises."
This was echoed by Performing Artistes managing director JJ Jackson, who said that maximising value from premises was essential, because rental costs were high, but also because business rates were even more of a burden. "Rates easily double your rents in central London," he said.
One solution mooted was a move to a system whereby commercial landlords apply proportional rates based on the turnover of the company occupying the premises. That way, companies making less money aren't burdened with vast bills, and larger companies pay out more. When the business grows, the landlord will be inclined to offer up other properties in their portfolio.
Swan Collection director Diccon Wright said that while rents and rates were far from ideal, they'd had success in purchasing premises. "We found that buying property in emerging areas has been much more successful than driving bottom line profits. But this is a five or even 10-year game-plan."
Lloyds Bank Commercial Banking relationship director Avril Carroll said that buying in London "remains very hard" and the ability to get a loan to do so depends largely on companies' cash flow and track record.
Staff, standards and customer service
Staff and customer service are of ultimate importance in this sector, but they're notoriously difficult to elements to get spot on.
Part of the difficulty comes in trying to keep standards consistent. Sports Bar & Grill managing director David Evans said that once you have two or three sites, you can't be in them all the time perfecting everything. It's a challenge to let somebody else run a branch, because they'll never care quite as much as you do.
Beds and Bars Group head of UK operations Richard Bradford agreed with Lake, saying that it is impossible to get all of the sites as top notch as you'd like, because not everybody will always take responsibility.
There was agreement that low-paid frontline staff are very often those who can influence customer experience most. Inspired Live Experience managing director Ben Cole said: "It is the people working perhaps on zero-hours contracts or through an agency that may influence the whole of your clients' experience. There's a real need to look at the touch points of service and make sure that things are in order across the board."
BrightMove Media chief executive Piers Mummery agreed. He said that it's important not to forget the significance of paying attention to young employees: "the lasting impression the customer gets is usually the last thing he sees."
BAPC chairman Sidney Bobb said that the sector is often asking the wrong questions: "We need to ask 'what's wrong', not what we've done right."
For larger companies it can be hard to stay in touch with the day-to-day concerns of employees. Evans said he counteracts this by having get-togethers with his staff, finding out what things would make their lives easier, what other skills they have that could benefit the business, and what customer feedback they have received.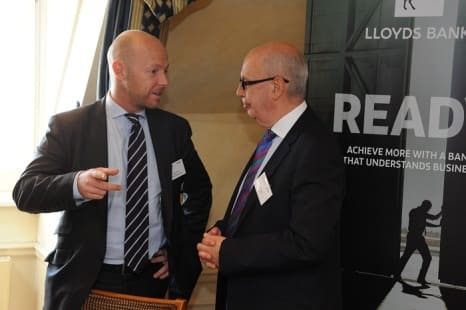 Incentives for staff were also a key issue. Carroll said that getting to know staff can give you a better sense of what drives them. "You have to motivate staff – not just take them on holiday."
Gaining good levels of customer feedback was seen as imperative. Mystery diner programmes were widely agreed not to work, as staff can easily cotton on to whether the customer is genuine or not. Instead, the key question for the sector is now: "Would you recommend us to a friend?"
Bradford  said that with the advent of websites such as TripAdvisor, they've stopped their mystery diner programme at their Belushi's chain of pubs, because "everyone is a reviewer now".
Changing perceptions
Ultimately, knowing customers and investing time in understanding them will help leisure and hospitality businesses flourish. Royal Ascot Golf Club general manager David Boyce said: "Everybody can make time for leisure, but it's about getting value for money. To do this you have to engage with customers."
Cole said that businesses must consider their audience. "They have perceptions. You have to be able to change the way people think. Everyone's a consumer in some way. Relationships and experience are more important than sheer numbers. You will gain more loyalty from customers who have a better experience."
Embracing failure as you grow
Our delegates said that the importance of embracing failure can't be underrated. Things don't always go to plan and fear of failure was usually healthy for businesses.
Lake said: "It's only once you've had a couple of failures that you know what will be successful and what works. It is a bitter pill to swallow, though."
Growth opportunities and finance
The two core growth opportunities in the sector are in exploiting premises and in developing a loyal customer base.
Maximising the spaces a business has is essential, from streamlining deliveries, to making new connections and partnerships with other businesses nearby to create new revenue streams.
Meanwhile, retention of existing customers is a priority for the leisure sector, as is attracting younger customers to guarantee a future for the business. John Ryder from learndirect said: "It's all about developing an attractive offer; and generating partnerships is essential."
For companies looking to expand and successfully navigate the return to economic growth, maintaining cashflow is essential. Guidance from financial advisors can make all the difference between failure and success, helping to spot and dispel problems before they affect future business prospects.
**
Our thanks again to Lloyds Banking Group for supporting the event, and to all our guests:
Sydney Bobb, Chairman, BAPC
David Boyce, General Manager, Royal Ascot Golf Club
Richard Bradford, UK Head of Operations, Beds & Bars Group
Martin Brown, Relationship Director, Lloyds Bank Corporate Banking
Avril Carroll, Relationship Director, Lloyds Bank Corporate Banking
Ben Cole, Managing Director, Inspired Live Experience
David Evans, Managing Director, Sports Bar & Grill
JJ Jackson, Managing Director, Performing Artistes
Dominic Lake, Founder, Canteen and Merchants Tavern
Steve Last, Lloyds Bank Commercial Banking
Piers Mummery, CEO, BrightMove Media
Richard Smith, Relationship Director, Lloyds Bank Commercial Banking
Diccon Wright, Director, Swan Collection