If you're a petrolhead planning to attend The Frankfurt Motor Show — the world's biggest car expo – then don't bother. Head to Knightsbridge instead.
There is somewhat of a free luxury car expo going on in the area as Arab millionaires have come to the capital with their jazzy Lamborghinis, Bugattis and Ferraris.
Luxury car-enthusiast Paul Williams runs a YouTube channel called "Supercars of London" where he posts videos of cars zipping around London. The five-year-old channel has over 800,000 subscribers.
Take a look at the cars: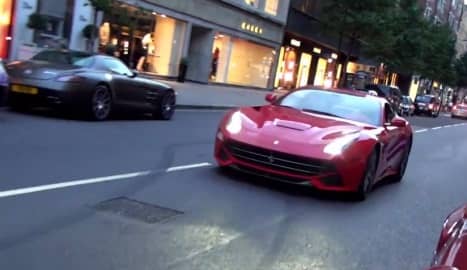 The owners of these cars have come under fire for making too much of noise. However, Wallace claims residents are unnecessarily "kicking up a fuss".
He told the Daily Mail: "August always proves to be the best time of year for petrolheads to see their dream machines on the road.
"Having seen the change in driving styles and cars, I still can't believe the police presence and residents kicking up a fuss. For four weeks out of 52, these super-wealthy individuals come and pump millions of pounds into the UK economy.
"Not only that, they fulfil many car fan's dream by bringing super rare Bugatti Veyrons, or special edition Paganis."
Images: Supercars of London
Now read: