What else does Qatar own in Britain?
Qatar just snapped up not one, not two, but three three of Britain's prestigious assets – Claridge's, The Berkeley and the Connaught hotels.
Qatar's Constellation Hotels, which is controlled by Qatari sovereign wealth funds, has bought a 64% stake in hotel company Coroin for an undisclosed amount. In 2013, they also bought Intercontinental Park Lane for £400m.
The 64% stake in Coroin was owned by Sir David and Sir Frederick Barclay, and Irish businessman Derek Quinlan.
The Barclay brothers were in a legal dispute with property investor Patrick McKillen, a minorty shareholder in Coroin, over the ownership of the company. However, the sale of the hotels has ended all legal disputes.
Richard Faber, a spokesperson for Barclays interests, said: "The business has performed strongly during the four years of our involvement and this has been a very successful investment for us… we are pleased to have concluded this transaction."
How much are the hotels worth?
Back in March, rumours were that the three five-star hotels will fetch a whopping £1.6bn. According to the FT, each room was valued at £3m at the time.
What else does Qatar own in Britain?
Harrods, Canary Wharf, now British Airways: Here's what Qatar owns in the UK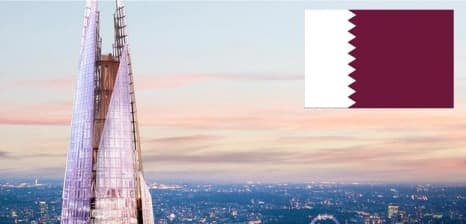 Most popular this week:
Ghost train station discovered by Thameslink engineers in south London
Where to buy property in London in 2015 and 2016
How one man took his business from zero to £77m in four years