Want to boost productivity, innovation and morale? Read on for the evidence
This article is brought to you in association with the National Apprenticeship Service
The economic recovery may be gathering momentum, but huge challenges still remain for businesses trying to grow. Skills shortages have become a serious threat to many areas of business – yet many of you reading this may not realise that one way to build solid foundations for the future and harness fresh talent is through taking on apprentices.
You could benefit from numerous advantages by bringing eager new people into your business, and apprenticeships now cover more skills and industries than ever before.
During this parliament, over two million apprenticeships have been created – while over 400,000 people took up apprenticeships in 2013/14, of which 40,000 were in London.
As the government continues to support the trend, there has never been an easier time to take on an apprentice. Apprenticeships enable businesses to grow their own skilled workforce, while also gaining access to administrative support, financial help, and providing apprentices with a programme of structured learning.
We take a look at seven of the crucial benefits an apprentice can bring to businesses that can help turn raw talent into business growth.
1. Increased productivity
Apprenticeships help businesses boost productivity by bringing in new talent that quickly helps to grow your skills base. According to the National Apprenticeship Service (NAS), 72% of businesses report improved productivity as a result of employing an apprentice. Think of this as adding more strings to your bow – you can train someone in the way you want to broaden the talent within your organisation.
The average apprenticeship increases business productivity by £214 per week by the end of an apprenticeship through increased profits, lower prices and enhanced products, according to NAS. BT, for example, has reported an average profit of £1,300 more per apprentice than for a non-apprentice in the same role, coupled with 7.5% greater productivity.
2. Fresh ideas and enthusiasm
Bringing in apprentices means they will be doing on-the-job training alongside existing staff, as well as external training with a learning provider such as a local college. This arrangement can bring fresh ideas and innovation to businesses; from bringing them up-to-date with social and technological trends, which busy firms may struggle to keep pace with, to bringing new ways of thinking into the workplace and motivating other members of staff.
The successful development of an apprentice will also mean they can be entered into awards and competitions that can help put your business on the map.
3. Loyalty
Employers that haven't experienced offering apprenticeships before are understandably cautious about bringing in relatively inexperienced young employees to their business. But through the structure of an apprenticeship, the employer has the opportunity to develop a motivated, skilled and qualified workforce. Nearly every employer that takes on an apprentice (96%) reports benefits to their business, research from NAS has shown.
Apprenticeships are attractive to many companies who want to "grow their own" bespoke employees, rather than depending on the labour market to find skilled workers. As well as being a financially astute move, employers also report satisfaction at helping young people realise their potential. In return, the majority of apprentices (67%) stay with the same employer after completion. 
4. Availability
Apprenticeship vacancies have increased at a record rate, with up to 25,000 available through Find an apprenticeship, the official recruitment tool managed by the National Apprenticeship Service. Recruitment costs are also far lower than with non-apprentices, as positions can be advertised for free on the site, and you have the added benefit of your training provider taking on much of the administrative burden of recruitment.
5. Grants and financial support
Apprenticeships enable young people to earn while they learn in a real job, gaining valuable qualifications. An apprentice must be paid at least the apprenticeship minimum wage of £2.73 and businesses with less than 50 staff recruiting an apprentice aged 16-24 could be eligible for an apprenticeship grant of £1,500. So far more than 47,000 young people have been able to begin an apprenticeship thanks to this grant. In London this offer has been increased and London businesses with less than 250 staff could be eligible for the London ESF AGE grant of £3,000.
In addition, the government will stump up 100% of course fees for apprentices aged 16–18, 50% of the cost for apprentices aged 19 – 24, and 40% of the cost for those 24 and older.
6. Knock-on economic benefits
As well as benefiting individual companies, bringing apprentices on board has a positive impact on the wider economy. The government's planned investment in apprenticeships for the 2013-2014 financial year is more than £1.5bn, with the National Audit Office indicating that a very high level of return on investment is made through apprentices, with £18 of economic benefits for each pound of government investment. After completing apprenticeships, 86% of former apprentices remain in employment, helping build and maintain an active British workforce and a better economy – all of which is good for your business in the mid- to long-term, even if the effect is less direct.
7. Growing your business with apprentices is dead easy!
Through the NAS, employers have easy access to a broad range of resources to help them implement and manage apprenticeships. The service has dedicated employer teams, including SME specialists which are on hand to guide employers through the simple process to hiring an apprentice. That can make hiring an apprentice significantly easier than hiring a non-apprentice, saving you time and money that can be re-invested into growth.
This article is brought to you in association with the National Apprenticeship Service. For further information, look at the NAS website.
NOW READ: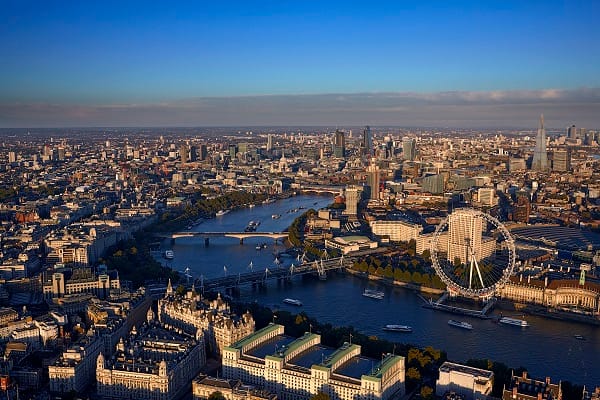 The ultimate employers' guide to apprentices & how to hire one