Smarkets prices indicate that there is now a 35% chance of Boris Johnson being replaced as Prime Minister this year, increasing from 28% as last night's by-election results came in.
Following Oliver Dowden's resignation as co-chairman of the Conservative Party, the likelihood of any further cabinet minister quitting this month is rated at 29%.
The former Lib Dem leader Vince Cable said at a Smarkets event on Wednesday that Johnson could call an early election in an attempt to cement his position, but this is only rated 6% likely according to current odds.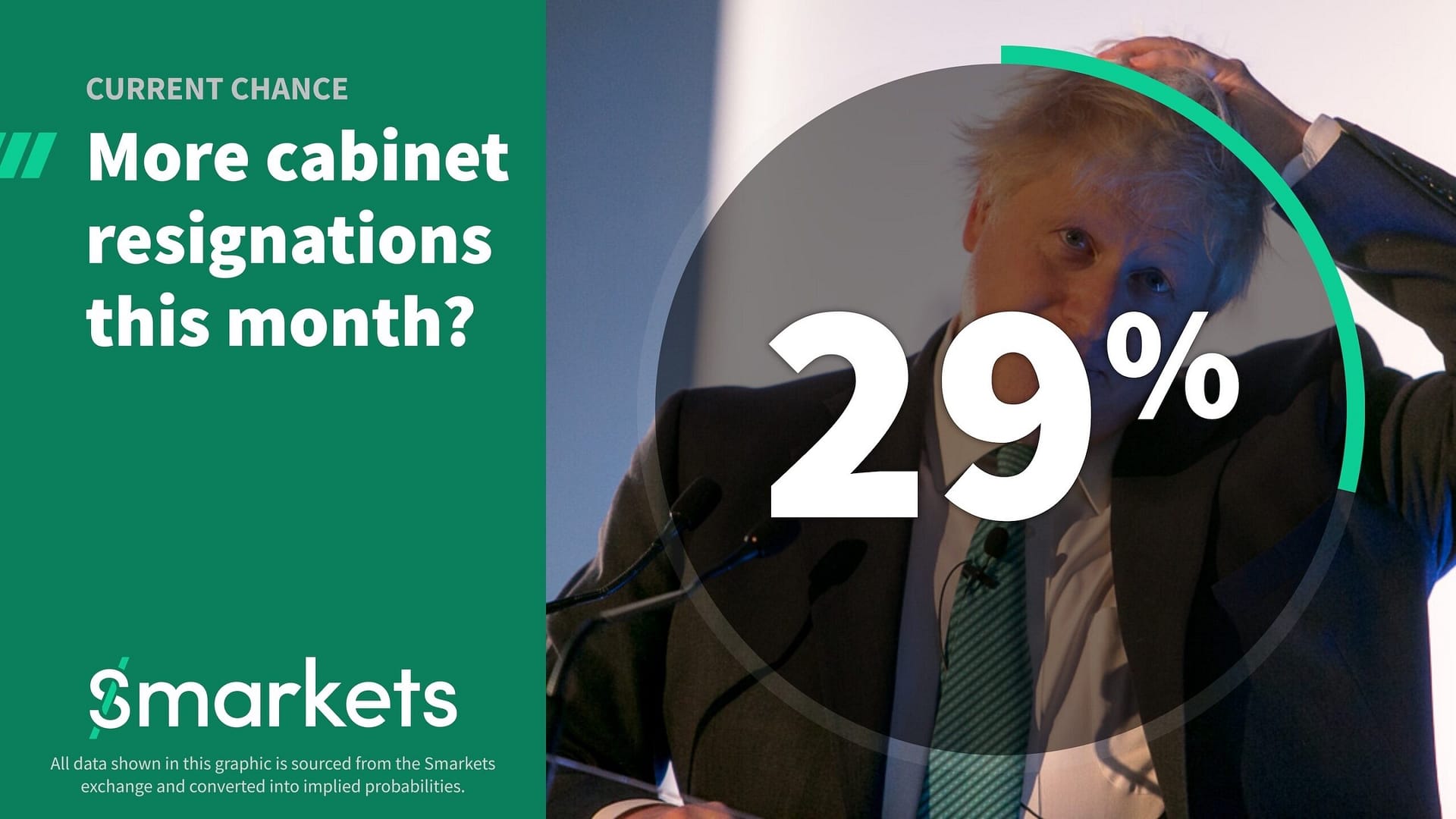 Matthew Shaddick, Smarkets Head of Political Markets said, "Thursday's by-election results were broadly in line with the expectations of the betting markets. Conservative losses in both seats were priced in, albeit the Liberal Democrat majority was somewhat higher than polling-day estimates at Smarkets.
"Nonetheless, this is clearly bad news for Boris Johnson, and the chance of him being ousted from Number 10 this year rose from 28% to 35% as the results came in. Keir Starmer is clear favourite to become Prime Minister after the next election at 43%.
"Oliver Dowden's shock resignation immediately led to speculation about a possible cabinet coup. Smarkets' early odds suggest that for now there is just a 29% chance that a further cabinet minister will quit before the end of June."