For the past few years, influencer marketing made its way to the marketing sphere and its growth is palpable after each day. Small business to already established ones alike is facing stiff competition amongst themselves for their products to reach to a certain consumer group.
This is happening due to the fact that Millennial is not bound to brands anymore and Generation Z are not easy to be reached as before, spend much of their time on social media and trust and ape what their influencers are telling them and what they are doing. Therefore, for brands looking for influencers, they should be categorical on the target group and a suitable social media platform which can break through to their consumers effectively.
Easiest way for the brand which is looking for influencers, InflueNex
Once you have defined YouTube to be the social media platform to use to project your brand to consumers, the next task is to look for YouTube influencers. Getting to them manually is strenuous and considerably cost your time hence the need for a digital way for searching for the right influencer,  InflueNex. InflueNex is an influencer marketing platform which facilitates the perfect match between influencers and the brands. Brands looking for influencers will be more grateful than ever using InflueNex because it is an all-in-one platform with four main features namely Search, Analyze, Contact, and Manage influencers.
InflueNex key features
As mentioned above, InflueNex has four main features which are described below.
The Search feature function is the main tool on InflueNex. It allows brands looking for influencers to search the right one from more than 2 million influencers. What comes in handy aremulti-dimension filters which are objective for you to target influencers.
Analyze feature is integrated to seamlessly work with the Search feature. It analyzes an unlimited number of influencers helping brands looking for influencers to fully understand the influencer by checking the recent video performance, subscribers' trend, etc.
Contact and Manage influencer feature have the same group functionality. Allows you to easily interact and manage influencers in a group. Contact feature supports email templates and with manage feature, you can bookmark quality influencers for future re-cooperation.
How to use InflueNex to find Influencers
To find influencers with InflueNex is pretty simple and straightforward as shown below.
Step 1. Visit InflueNex official webpage and sign in. Supports major browsers.
Step 2. On the primary interface, you'll be able to see the search feature function. Enter keywords on the "Search" dialogue box. Also, select the appropriate filters to search for relevant content and click on the "Search" icon.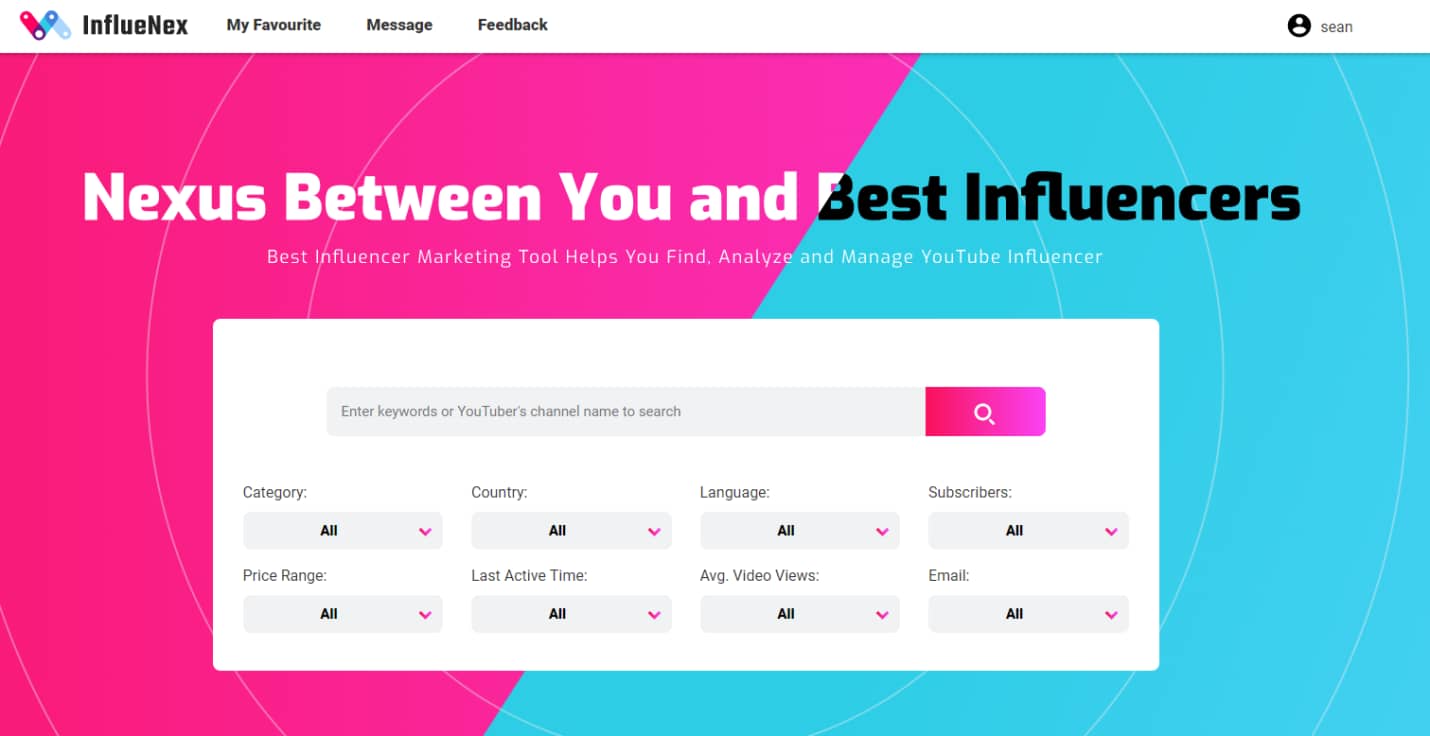 Step 3. After some few seconds of automated searching process, the recommended results will be displayed just beneath the search function. InflueNex will rate influencer according to keyword and settings provided. See the ratings to the right of the influencer.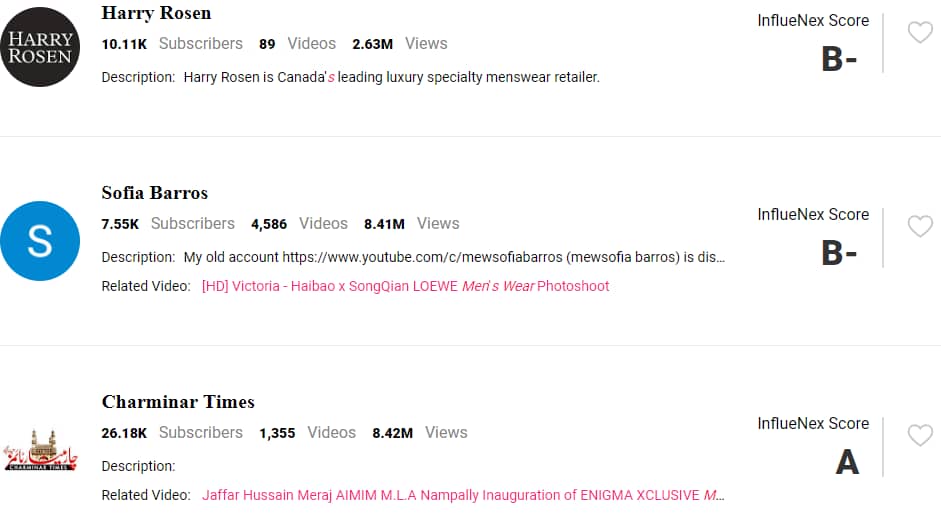 Step 4. Click on the "Influencer" icon to see influencer analysis. Andonce you feel that is the influencer you have been looking for click "Send Invite".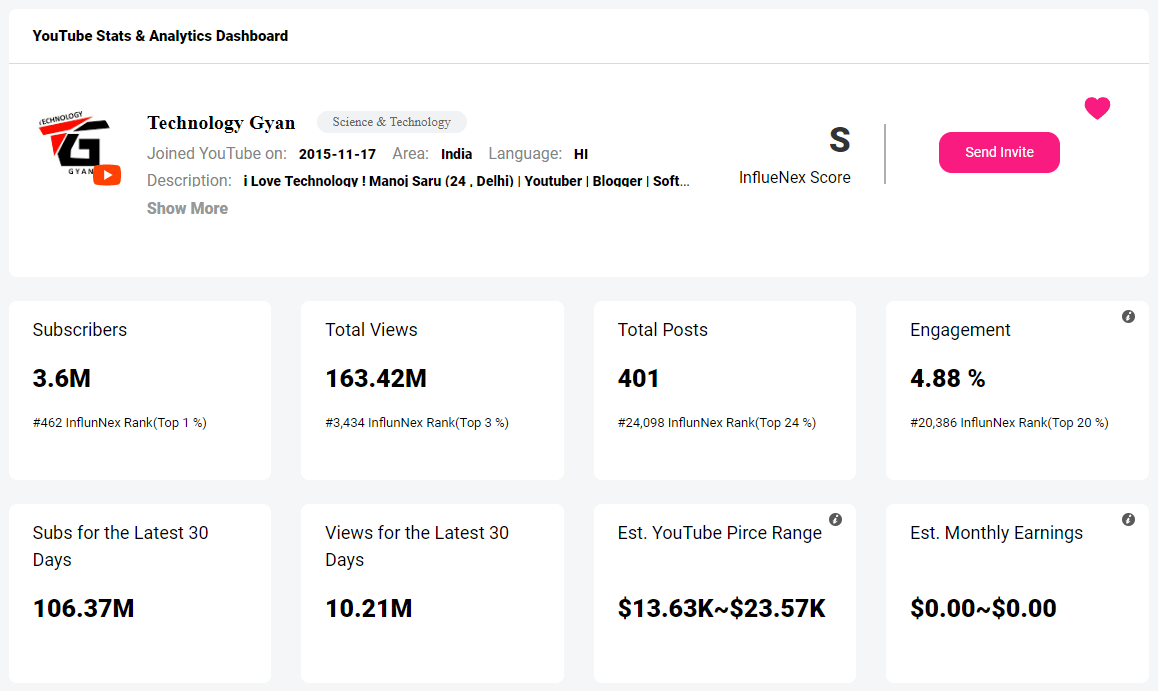 Why choose InflueNex for brands to look for influencers
There are a handful of compelling reasons to choose InflueNex for brands looking for influencers.
1. Easily search for real influencers – It is easier for marketers to look up for real influencers and create trust among them. We have seen cases where brand fall a prey for fake influencers but with InflueNex you will get genuine brand influencers.
2. Help Identify right influencers –InfluenNex allows you to search and filter influencers according to categories that suit your brand. Hence you will be able to get the right influencers for your campaign.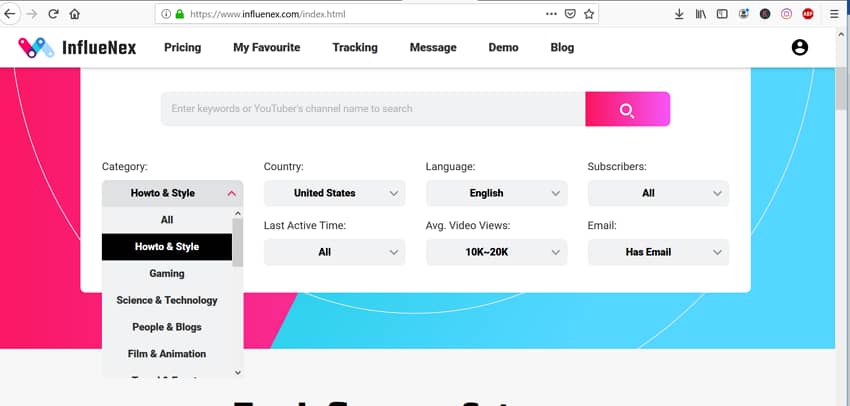 3. Effectively reaches your target audience –By using InflueNex you will be able to target a specific audience with certain interests by picking an influencer with that specific region of the same intended interest.
4. Provides analysis of the campaign- InflueNex has a YouTube Analytic dashboard that allows you to view the outcomes such as reach, likes, and engagement of each influencer.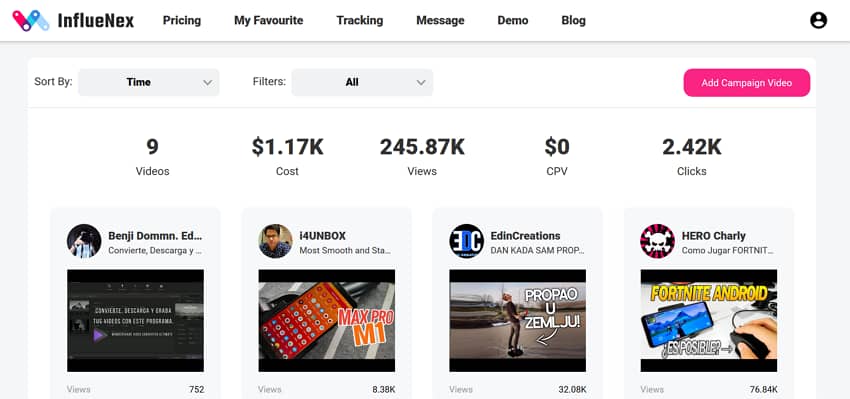 5. Easily Contact Influencer- An amazing thing about InflueNex platform is that you can easily contact influencer by just sending an invite. Also, you can filter influencer according to those who have email contacts so that you can reach them easily.
Conclusion
With a clear understanding of how influencer marketing for startup brands or those that have been struggling in gaining traction in their social media marketing, seek for the right influencer using InflueNex and you'll be surprised with the success magnitude realized after a short period.