The British Ministry of Defence (MoD) has revealed a satellite picture which shows a Russian nuclear capable missile known as the "Killjoy" to Belarus to send a "message to the West."
NATO forces have dubbed it as the "Killjoy" whilst Russia calls it the "Dagger missile" which has a range of more than 1,200 miles and it can travel up to 12 times the speed of sound and could hit London within nine minutes.
British intelligence said the warhead can be filled with around 1,000 pounds of explosives of even a nuclear tipped warhead.
Read more on Russia-Ukraine war:
Ukrainian soldiers 'blow their own heads off' with 'suicide pistols' to end suffering from phosphorous munitions
The satellite imagery was taken on 17 October and the Machulishche Airfield outside Minsk which shows eight of the Dagger missiles along with two MiG-31K Foxhound jets which are capable to carrying the missiles.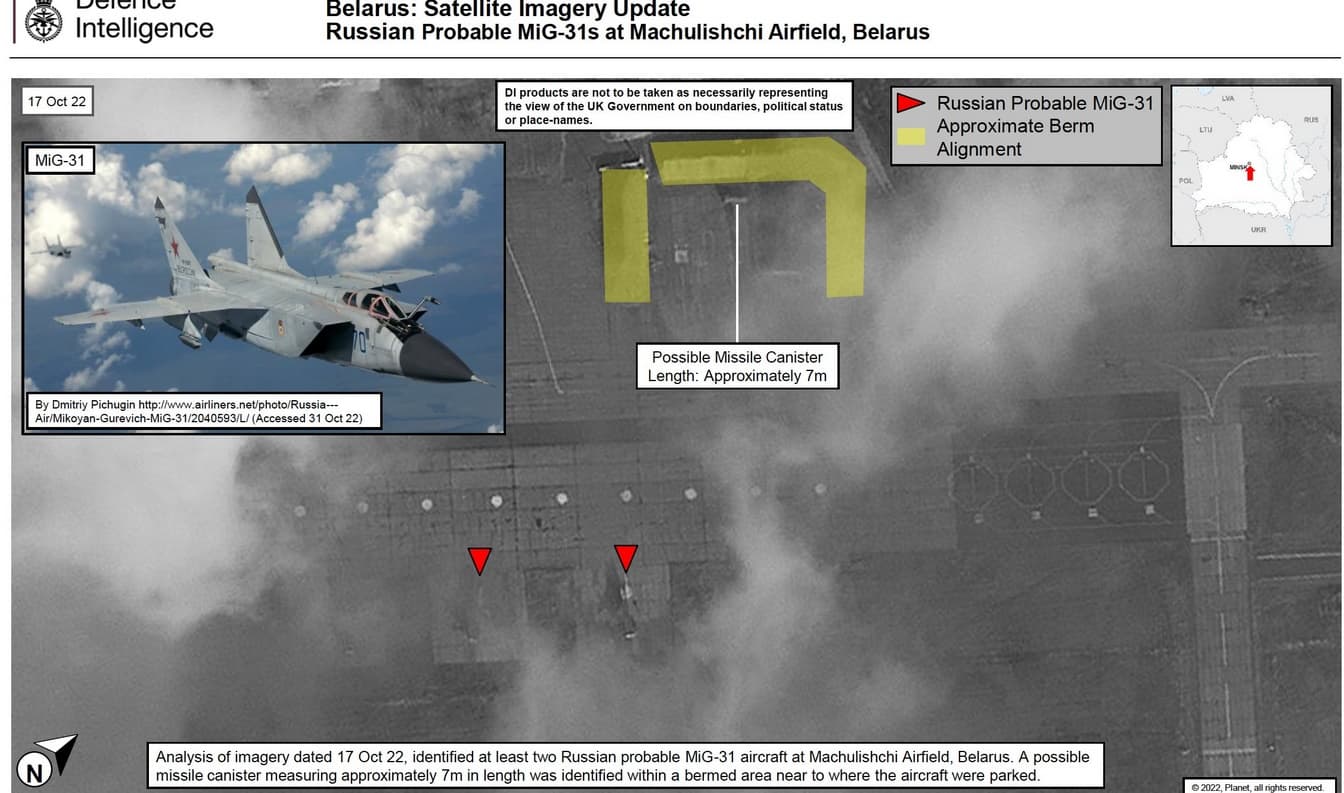 The MoD warned that it was most likely to hold a Dagger air-launched ballistic missile which can be launched from the air and it is possible to detect.
The Mod said in an update, "Russia has occasionally launched these weapons during the Ukraine war, but stocks are likely very limited.
"It continues to expend its advanced long-range munitions against targets of limited operational importance.
"It has likely carried out the deployment mainly to message to the West and to portray Belarus as increasingly complicit in the war."