Technology is changing business unbelievably quickly, and you need to stay ahead
Technology doesn't have to be intimidating. In fact, the best tech around centres on one of the oldest business principles in the book: put your customer at the heart of what you do.
The difference in today's world is that technology can now give you unprecedented insights into customer behaviour and allow you to exceed their expectations in ways that were unimaginable even just a couple of years ago.
It's time to truly put your customer at the centre of your business.
Our free e-guide will help you formulate the digital strategy you need to do just that, and demystify the amazing things that technology can do for your business today along the way.
This e-guide is brought to you in partnership with IBM Interactive Experience, which has just been ranked as the second-biggest digital agency in the UK.
Click the cover below to get our free e-guide, or click here if you're viewing on mobile: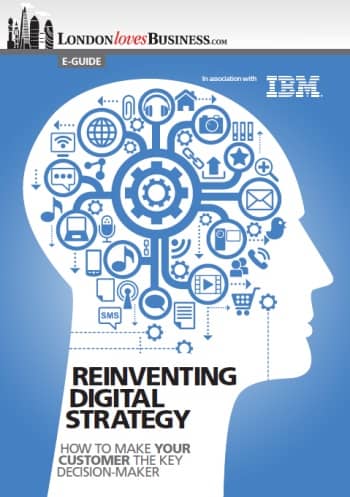 Related Files
E-guide – Reinventing digital strategy