Labour have a 15pt voting intention lead over the Conservative Party, according to the latest poll from Savanta.
The poll, conducted over the weekend (24-26 February), shows Labour on 44% of the vote and the Conservatives on 29%, the former down one point from the previous week, and the latter down two points.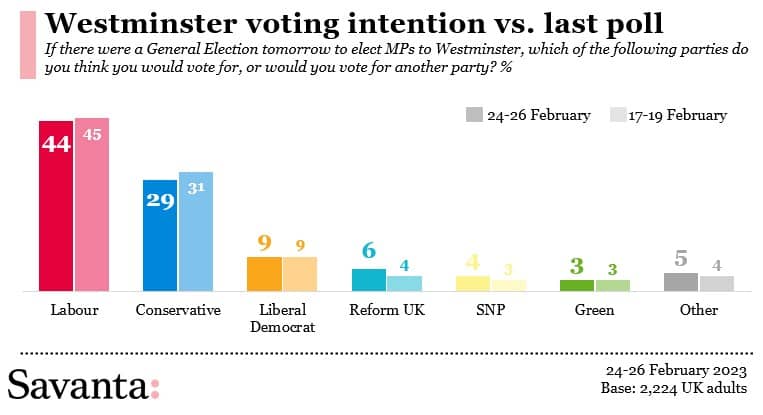 Chris Hopkins, Political Research Director at Savanta said, "This poll is another example of a smaller Labour lead compared to others published this week. Once again due to a divergence between pollsters on how sticky the 2019 Conservative vote is.
"It'll be interesting to see how the developments of this week – the Windsor Framework and the Lockdown Files – affect sentiment towards Rishi Sunak and the Conservative Party."