Over the past few months, the United Kingdom has undergone a consultation to discuss whether or not to ban the use of credit cards for online gambling. It took place after the gambling authority's report that devises how they can make gambling safer for people. It calls for the restriction of the use of credit cards online because they state that players gamble way more than they can afford, which causes large amounts of debt. The UK's Gambling Commission realized that 10 to 20% of the deposits made on online slots are made with credit cards, meaning that one-fifth of online gaming is being made with only borrowed money.
While paying with a credit card online, there might be more problems occurring, such as the credit card companies treating this transaction as an advance. They can take a higher rate per transaction or add a handling fee, which will make people lose even more money. More than 800,000 players were using a UK-issued card for online betting in 2018. And about £150,000 were spent each day by the UK consumers due to PayPal statistics only. Therefore, the UKGC is trying to impose new regulations regarding this problem, such as banning the use of credit cards for online gambling.
Credit card ban in Europe: How providers will deal with it
The credit card ban is a new regulation that is about to be enforced in the UK. It means that the UKGC is trying to control the use of credit cards online for betting. However, it is not implemented yet. The exact date is still not announced. Some experts suppose that it will come along in the first half of 2020.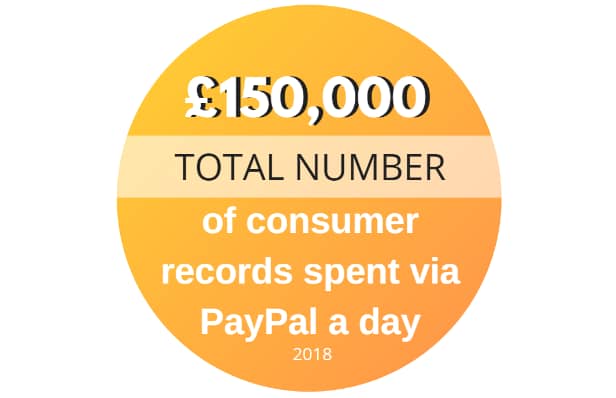 When playing online, people lose track of time and money, meaning that they gamble for hours getting into debt. It has become a global problem, and each country is trying to reduce it to preserve the community. Payment companies also join to make rules for gambling transactions more strict. For example, PayPal stopped allowing customers in Germany to use their accounts to place a bet. In 2018, the average player was spending £52 per month, which meant almost £624 per year.
Slot providers and online casinos will soon need to find a way around this ban. It is currently unknown as to whether or not there will be a commonly accepted workaround, but the use of PayPal and Paysafe is likely to make the transition easier.
The current situation on the iGaming market
Considering the latest problems, different companies have already come up with some solutions that they are putting into practice. The last trends made government and payment authorities to proceed with further, stricter regulations. Due to 2019 iovation Gambling Industry Report, wagers via mobile devices increased from 6% in 2012 to 70% in 2018, which is £350m transactions in total. Such notable growth was caused by providers developing mobile-first offerings and taking most of their services online. Moreover, the Google Play Store permitted gambling apps in the UK, France, and Ireland in 2017.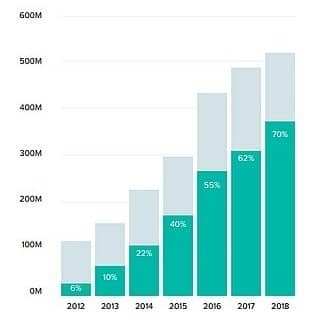 Mobile as a Percentage of Total Gambling Transactions – Source: iovation
HSBC is one of the first banks that introduced specific regulations to help the gamblers. They designed a scheme where any of their 14.5m customers can opt-out entirely from gambling transactions. It gives people more control over their gambling and allows them to restrict what they deposit. The twist of this idea is that it can be reversible, but only after a cool-off period of 24 hours.
Another regulation states that the maximum stake on fixed-odds betting terminals should not be higher than £2. That came in February 2019 after the Government realized that almost all of the slots have a stake bigger than £5, which caused massive amounts of loss and debt for some players. It was not yet implemented, but it has been intensely discussed to create the best regulation against the gambling problem sweeping the UK.
PayPal, the largest e-Wallet company, will tighten up their controls because they found out that they are allowing gamblers to spend incredible amounts of money on credit. It has already pulled their services from Germany online casinos to help solve this global problem. Now other companies are thinking about the implementation of their model. In the meantime, companies are trying to make these online casinos a safer place in case the under aged population would mistakenly access and get embroiled in it. Moreover, they are working on new and stronger protocols to keep them as far as they can from gambling websites.
Other payment options
The number of gambling problems has been growing for the past few years. More and more people are playing slots, most of them end up in debt, which is causing considerable problems in communities and overall welfare. This issue holds many countries that also start enforcing regulations to overcome it. But for the person, who is not related to addiction and play slots on purpose to relax and upwind during the weekdays, there are many solutions and ideas. One of them is to play the best slots online for free on https://freeslotshub.com, with no deposit and no registration.
Also, there are many other methods can make playing online slots possible without the usage of the credit card, such as:
Bank Transfer, it is a safe method, and people can deposit a significant amount of money, but the payment process will take a little bit longer than others.
Blockchain, people can use cryptocurrency because it is fast and safe.
E-Wallet (PayPal, ecoPayz, Skrill, Neteller), players can deposit and withdraw money very easy, without the need to fill in the bank's information.
Pre-paid PaySafeCard, offers an electronic fund that can be transferred with a debit card or with Instadebit, a payment service provider.
These methods are safe to use that protect both parties, the customer and the provider. Whenever the new restriction appears, the industry provides a solution. Therefore, the decision to spend money or not fully lies on the gambler.