The internet is one place that you don't want your kid to be wandering alone. That is why you need an app like Cocospy.
Cocospy is one of a kind cell phone monitoring software that will make you experience digital parenting on another level. From browser activities to inbox messages, you will have access to all.
Remember that your child is always in danger whenever they are online. That is why you need to find the perfect solution to any issue you detect from your spying.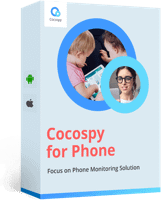 What next after tracking your kid?
Many parents install software that claims to be the top spy apps on their children's phones, but not all of them can adequately solve the matters at hand. First of all, you should know that for the perfect tracking application services, you should try out Cocospy.
Cocospy is one of the top spy apps that has millions of users around the planet, and it has received recognition from some of the biggest names in the industry like Forbes.
It is safe to say that not all parents are blessed with conflict resolution skills. As for some, they are just careless and assume the emotions of the child once they pick a mistake from the tracker. However, for the perfect resolution, you might want to consider the following;
Be discreet or not to be
While most teenagers are not for the idea of their phones being tracked, some don't mind at all because there are still good kids out there who wants a straightforward lifestyle. As for those who want to waste their youth, a tracking device is all you need.
However, you have to make sure that it is not detectable because they can decide to get another phone or remove the tracker.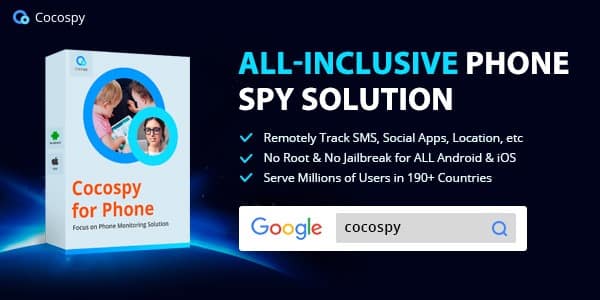 You don't have to confront the kid
Sometimes approaching your kid and pointing them in the face warning them about something that they are doing wrong online is not the best way.
First of all, you need to analyze the situation and see how far it has gone. What you can do next is plan on how to take care of the problem. This is where most parents go wrong because they instead put the pressure on the child.
If you find that there is someone who has been texting your child inappropriately, then you should report it to the authorities because it is against the law.
By doing so, you shall have taken care of the problem even without involving the child. Also, you can use close relatives and older friends to set things straight with your child. Remember that they may not be willing to open up to you, but they will talk to someone who is not their parent. For more severe cases you can opt to include a counselor to do the hard part for you.
For parents who have a good relationship with their parents, handling such problems takes a matter of minutes. To all parents, understand that before your child reaches a point of no return, there must be someone who was feeding them the information that changed their mind and that is who to pursue aggressively.
Use other things to divert attention
A kid will only pay attention to something that interests them. A child who is addicted to porn will want to watch it in their free time when they are alone. When you organize for a family trip, for example, his mind will be distracted from the urge to watch. The more you keep engaging them, the more porn fades out of their mind.
It is imperative to be tactful when you want to make sure that your child is safe. Remember that while Cocospy can keep track of your child's location and activities, it will not do anything else for you towards redeeming your child.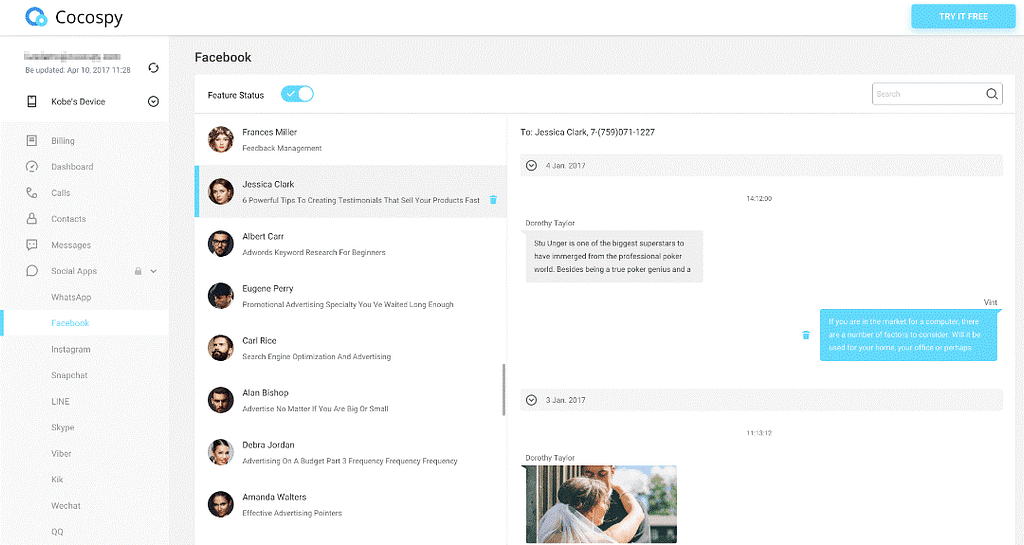 An embarrassing matter should never leave the doors of the house
Unlike in the past, children today are so much concerned about what society thinks about them. That is why you need to ensure that you keep the terrible secrets hidden forever. The moment something sensitive leaks out to the public concerning your kid and it is diminishing to their reputation, you can consider hiring an expert to help. If not then you should consider moving altogether. Our society today is suicidal and such unbearable.
Conclusion
It is not easy coming face to face with some of the things that your child is involved in. There have been instances that parents end up disowning their children out of shock. Instead of waiting for the shock of your life, we say you anticipate it with a Cocospy tracking app. Also, never think that a child heals fast. When emotions are tampered with, anything can happen, and as for a kid, they may end up hurting themselves or even get suicidal.