Virgin tycoon Sir Richard Branson has written an impassioned reply to a letter from a nine-year-old girl with dyslexia.
In her hand-written letter, Honor Smith wrote to Sir Richard: "Thank you for making the vidios [sic] on dyslexia, it has made me alot [sic] more confidence at school.
"When my perons [sic] told me I had dyslexia I thort [sic] my life was ruined but I watched your videos on it! So thank's I really apreshiatid [sic] it!
How dyslexia can help you in life: http://t.co/oMN0vEu0Hipic.twitter.com/PVxWm2AyjX

— Richard Branson (@richardbranson) June 12, 2015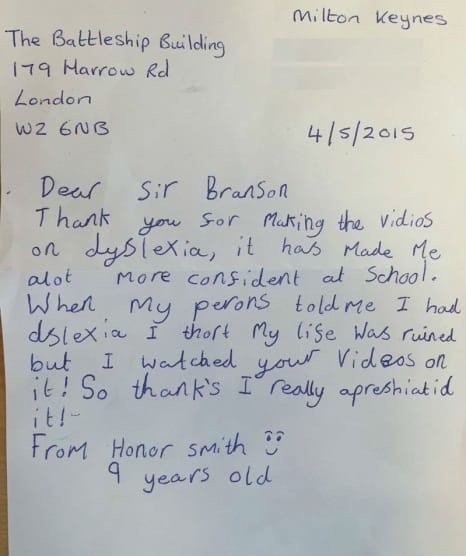 The Virgin boss replied to Smith saying: "You are in good company!"
"Thank you very much for your delightful letter. It is so nice to receive a handwritten note that I thought I would send you one back too.
"I am really glad you enjoyed the videos on dyslexia, and I hope they help many more young people like you as well.
"If anyone ever puts you down for having dyslexia, don't believe them. Being dyslexic can actually be a big advantage, and it has certainly helped me."
"Your life definitely isn't ruined – I look forward to hearing what great things you've achieved in life."
Read Sir Richard's letter below:
Now read:
ess news, trends & insights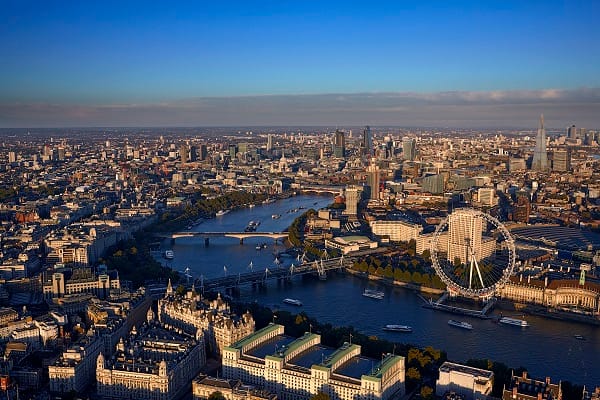 Mon, 15 Jun 2015| By Harry Cockburn
We need them because we don't know where we're going