Sir Richard has something of a penchant for sweeping women off their feet, it seems
The London Olympics aren't the best of times for business journalists. This fortnight seems to have left us with a distinct lack of cataclysmic crashes, an absence of astonishing acquisitions, and a desperate dearth of dire downgrades and dividends.
So our attentions here at LondonlovesBusiness.com have wandered somewhat to the fringes of the business news field. And that's when we found our new favourite blog: RICHARD BRANSON PICKING UP WOMEN.
Now, we couldn't lift the images directly from richardbransonpickingupwomen.tumblr.com for copyright reasons. But don't worry, because we found tons more on the image library we subscribe to. So take a peek at these cheeky (occasionally cheek-flashing) shots, then head over to RICHARD BRANSON PICKING UP WOMEN on Tumblr to further sate your appetite.
Richard Branson picking up models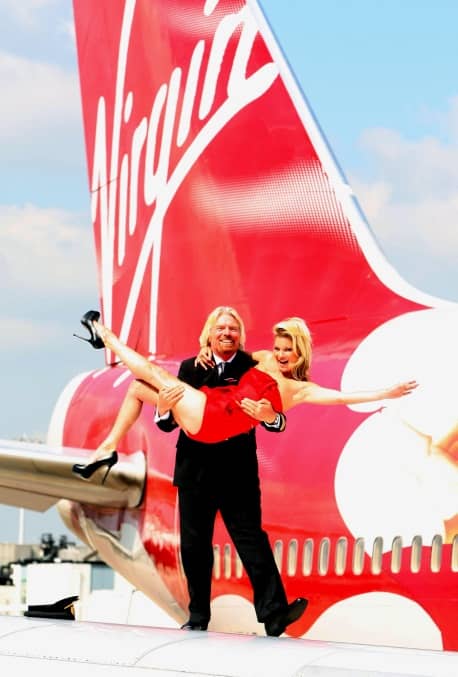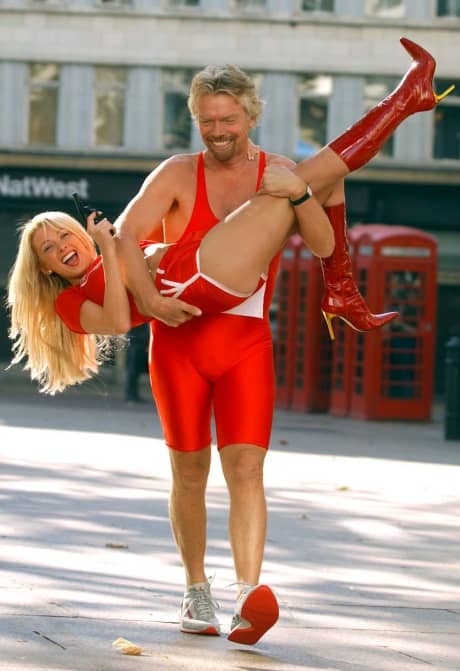 ***HOT GOSSIP NEWSFLASH***
A few months back, we went to see Sir Rich launch his new venture, Virgin Pure. After publishing the video below, we got a call from the PR people to ask us to edit out the bit showing Branson picking up his lady business partner. (We didn't.)
Had they seen our favourite blog and realised all this picking up of ladyfolk looked a little, well, sleazy? You decide, dear reader…
Richard Branson picking up Dita Von Teese: triple whammy
Hitting the right note: Branson picks up some musical ladies