Your straight-forward need-to-know guide
Why have 100,000 UK employers in more than 170 industries hired apprentices? Well, you've got the proven uplifts in productivity and profitability, the boost to staff retention, the ease of filling roles with people determined to learn. There's the ability to train a new recruit in ways bespoke to your company, and to gain the exact skill-sets you need. And there's the huge amount of advisory and financial support out there for those businesses who decide to offer Apprenticeships.
Want to find out more? Need to know how to offer an Apprenticeship and how you go about hiring an apprentice? Our handy e-guide, produced in association with the National Apprenticeship Service, explains all.
Get it by clicking the cover below or clicking here on mobiles: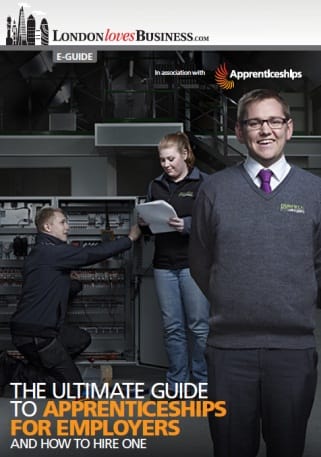 Related Files
E-guide: The ultimate guide to Apprenticeships for employers & how to hire one