If you're one of London's 600,000 part-time workers, then this news story is going to make you very happy.
London Mayor Boris Johnson has announced plans to cut pay-as-you-go fares by £2 per day, or £270 yearly for people travelling three days a week.
Also Londoners travelling between zones one to five, three days a week, will benefit from a daily cap of £10.90, saving them £4.90 a day or £661 annually.
Maximum savings possible due to the cheaper all-day pay-as-you-go caps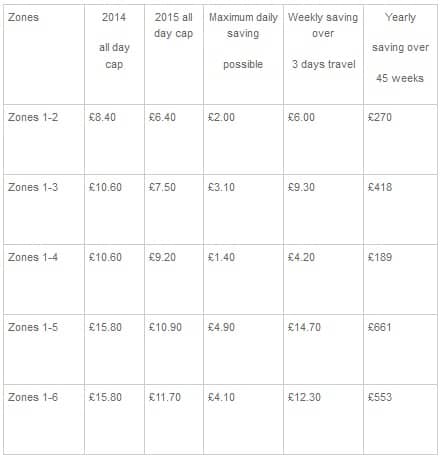 To cover the £20m cost to reduce travel fare for flexible workers, the cost of the paper "One Day Travelcard" ticket will be increased.
According to the plans:
– The all-day 1-2  Day Travelcard (£9.00) will be discontinued
– The all-day 1-4 Day Travelcard will increase from £11.40 to £12.00
– The off-peak 1-5 Day Travelcard, bought primarily by occasional users, will increase from £8.90 to £12.00
– The all-day 1-6 Day Travelcard will be frozen in price at £17.00
From January 2015, Tube and bus fares across London will rise by an average of 2.5%, in line with inflation.
In 2015, bus fares are set to rise by 2.3% with a 5p hike in the single fare to £1.50. The bus-travel only daily cap will be held at £4.40.
For Tube users, pay-as-you-go single fares will see a 10p hike. However, cost of all off-peak single fares outside zone 1 will be frozen.
Mayor Boris Johnson said: "This fares package delivers on my commitment to address the needs of flexible and part-time workers. By overhauling our fares structure we will put money back into the pockets of hundreds of thousands of hardworking people who make such a vital contribution to London's economy.
"Freezing overall fares in real terms for next year allows us to hold down the cost of travel, while maintaining our vital programme of modernisation. This will ensure that the capital remains a competitive global city and a fantastic place to live."
Sue Terpilowski, London policy chair, said:
"We welcome the announcement by Transport for London and the Mayor today to cut fares for more 'occasional' users into the Capital.  The number of part-time roles in small businesses has increased significantly over the past six years.  A recent survey by the Federation of Small Businesses showed that 79% of London businesses felt that the availability and cost of public transport had a significant impact on the success of their business.  Initiatives to make the cost of travel cheaper will help employees and employers,  helping retain staff from outside Zones three and four."
Now read: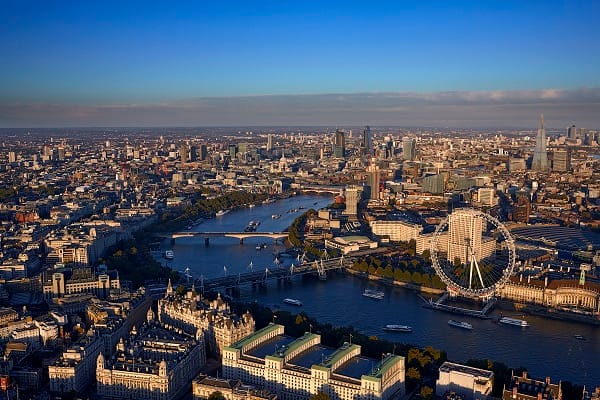 Use Oyster rather than contactless card? You could be paying £100 more EVERY WEEK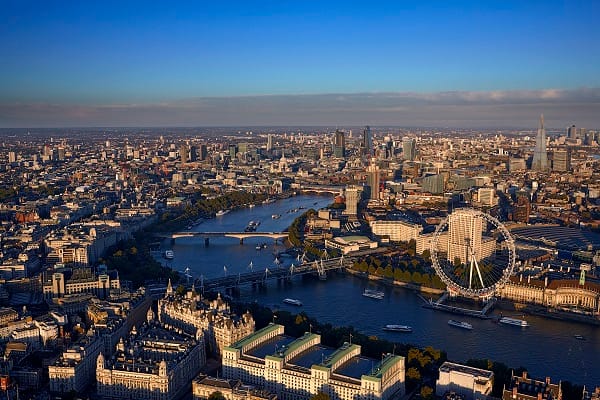 A whopping 76 million bus and Tube journeys were made in one week earlier this year