Watch out Wilko!
Sports Direct billionaire Mike Ashley secretly launched a budget shop called "Mega Value" in Kidderminster, Worcestershire this weekend.
Here's everything you need to know about it:
Name: Mega Value
Brand proposition: 'We will beat anyone's price"
Rival: Wilkinsons
This is what its website looks like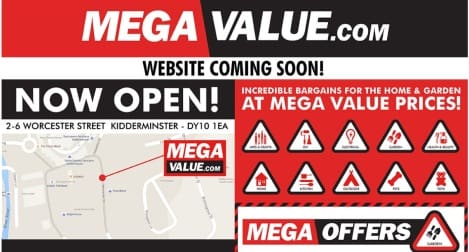 "Son of Woolworths"
A retail source told Daily Mail: "'People in the industry are calling [Ashley's venture] "Son of Woolworths" and the fact that it is launching virtually on the day the Woolworths site has closed will not be lost on people.
"It's assortment of products is virtually identical to what you would have once found in the stores – toys, kitchen and home products, pets and DIY. The whole thing also screams low price."
Now read: