Joesph Valente beat Vana Koutsomitis to become the winner of The Apprentice  and Lord Sugar's new business partner.
Lord Sugar said of his winner: "Joseph is a great example of what's possible. He turned his life around and decided he was going to go to work and here he is today, a well-deserved winner of The Apprentice and I look forward to him being my business partner. I hope it [his win] inspires a lot of people to see what is possible in this world."
After winning Valente said: "Thank you, thank you Lord Sugar, it means the world to me. I'm not going to let you down."
I'm Hired! @Lord_Sugar @bbcapprentice @ImpraGasLtd #TheApprentice#whatyouseeiswhatyougetpic.twitter.com/gptnaOi9mT

— Joseph Valente (@MrJosephValente) December 21, 2015
Here are five things you need to know about Lord Sugar's new business partner:
1.  Valente was expelled from school after which he started working as a plumber. He then set up his own plumbing business in Peterborough.
2. Lord Sugar is set to invest £250,000 in Valente's business idea, Prime Time Plumbers (now called Impra-Gas).
3. According to Company Check, here's how much Valente's Impra-Gas Ltd is worth: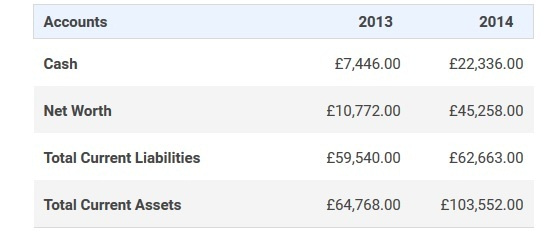 4. Valente started his plumbing business after reading Lord Sugar's autobiography What You See Is What You Get.
5. Valente is a big advocate of apprenticeships. After winning the show, the 26-year-old told the Press Association: "Apprenticeships are going to be the backbone of this country, and off the back of this journey I'm going to make sure I go out and promote as much as possible how effective apprenticeships are."
Now read: