From teledentistry powered by 3D printing to cool challenger banks to food discovery search engines, technology has completely changed the way we live our lives in the last 12 months. But with the 20th year of the third millennium just around the corner, 5 of the UK's leading tech for good CEOs share their insights from their respective industries for 2019 as well as their predictions on what innovations will be big in 2020…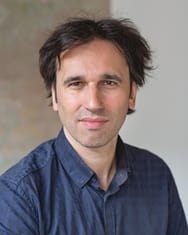 Name: Markus Stripf
Age: 49
Job title: Spoon Guru, CEO & co-founder
Previous job and role: MD, Direct To Consumer – Warner Music International
Company start date: April 2015
Location: London / Los Angeles
Website: spoonguru.com
Overview of the company: Spoon Guru is a world-leading AI-based food search and discovery solution. Our mission is to help people find suitable foods for their individual specific needs, whatever the requirement may be. We started the company because we observed the frustration, confusion and struggle people with specific dietary requirements encounter on a daily basis. At the 2018 World Retail Awards,  Spoon Guru was crowned "Technology Gamechanger of the Year" by Google.
What do you think have been key challenges for your sector in 2019? 
There is a huge need for innovation but at the same time, incumbent retailers struggle with legacy systems and inertia to respond in a timely fashion to increasingly complex consumer requirements and expectations. Shoppers are now demanding highly personalised, relevant and convenient shopping experiences. The core challenge for incumbent retailers is to keep up the pace whilst keeping the competition from Amazon and others (Alibaba, JD, etc) at bay.
What are your top predictions for innovation for your sector in 2020? 
The biggest change will come with regards to how shoppers will shop and discover products in the future. We believe the 'segment of one" will soon become a reality. This means retailers will be able to provide highly personalised shopping experiences based on people's implicit and explicit interactions. We have seen what Netflix can do for films, we expect the same to happen in retail: highly curated and relevant shopping experiences down to the most granular and individual level.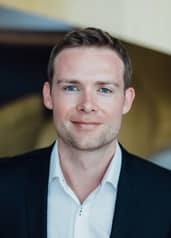 Name: Morten G. Ulsted
Age: N/A
Job title: ExSeed Health, CEO & co-founder
Previous job and role: CEO & Co-Founder of ExSeed Health
Company start date: January 2017
Location: London / Copenhagen
Website: exseedhealth.com
Overview of the company:
ExSeed is an emerging pioneer in the male fertility space, which has developed a state-of-the-art device, to enable men to analyse and improve their sperm quality from the comfort of their own home. Created to address the 40% of all infertility which is male-related but often ignored in treatments of infertile couples, ExSeed has developed advanced technologies which, in conjunction with doctors and clinics, will have a hugely positive impact on the treatment of male infertility worldwide.
What do you think have been key challenges for your sector in 2019?
One of the major barriers within the 'men-tech' space, across the board, is encouraging men to open up about the personal challenges they face and soften to the idea of accessing emerging methods of treatment. Sensitive male issues such as impotence or fertility are extremely taboo, under-discussed and often under-diagnosed, leading to suboptimal treatment options and outcomes. There is also a challenge in altering the perception of at-home testing devices and presenting them as viable, medically capable first steps, as a supplement to traditional treatment options.
What are your top predictions for innovation for your sector in 2020? 
Acceptance and adoption of lifestyle intervention as an adjunct to medical intervention within fertility to the point where it is prescribed in the clinics. Online and at home services integrated as part of treatments traditionally only done in clinics. Increased focus on the male as a contributing and treatable factor in infertility issues leading to improved tracking and treatment tools.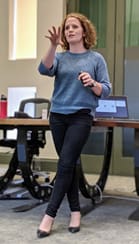 Name: Shona D'Arcy
Age: 41
Job title: Kids Speech Lab, CEO & founder
Previous job and role: Chief Scientific Officer – Neuromod Devices
Company start date: October 2018
Location: Dublin
Website: kidsspeechlabs.com
Overview of the company: Kids Speech Lab is building a digital health platform for children's speech and language development. Based on the child's progress and upcoming expected milestones, we provide tailored training games to help children at all stages of development.
What do you think have been key challenges for your sector in 2019? 
The number of digital health applications has been growing over the past 5 years, these range from digital versions of questionnaires to systems that can aggregate several types of patient data into one place. The challenge now is to demonstrate efficacy and value, in order to filter the number of applications down to those that can truly improve the delivery of healthcare. Trust in AI-driven solutions in medical decisions is, of course, a big challenge for the industry as a whole and this will become more of an issue as this industry matures.
What are your top predictions for innovation for your sector in 2020? 
2020 will see the continued growth of voice-enabled medical applications, as well as an increase in the number of digital health companies generating clinical evidence for solutions to meet the demands from regulators. Companies will either step up to these new standards or disappear. Also, we will start to see an increase in the number of digital health apps being reimbursed/covered by healthcare providers, particularly in areas where out of office supports, delivered through technology, are making a real difference in patient lives, i.e. mental health and physiotherapy.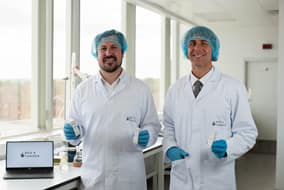 Name: Mark Turner & Charles Clowes
Age: 33 & 44
Job title: Founders
Previous job and role: Founding partner – Happy Hemp & Director – EVersure Charging
Company start date: November 2018
Location: London
Website: budandtender.com
Overview of the company: Bud & Tender® is a UK cannabis supplement company which specialises in researching, developing and producing high quality CBD Cannabis Oil. Bud & Tender® was founded by Mark Turner. BSc and Charles Clowes upon witnessing first-hand how the benefits of cannabis supplements can literally change people's lives for the better.
What do you think have been key challenges for your sector in 2019? 
Mark Turner: Cannabis has been demonised for many years, the biggest challenge for us and many other CBD companies are educating the public on how cannabis actually works in the body and just how beneficial it. People need to realise we produce our own human cannabinoids and supplementing with plant cannabinoids is a fantastic solution to maintaining your health. The second challenge is navigating the outdated drug laws and preventing EU ruling from restricting the potential of the UK's CBD/cannabis industry.
What are your top predictions for innovation for your sector in 2020? 
Charles Clowes: I think we may see the rise of multi-solvent extraction with in-line integrated filtration that removes the need for post-processing. I also think we'll see the increase in mobile extraction units that can come to the farmer's fields and conduct the extraction then and there. Also, we anticipate that the use of mobile extractors will enable farmers to store their crop as crude oil instead of biomass. Less volume, more stable, easier to store and ultimately move when they have a buyer.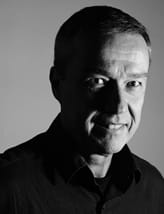 Name: Mario Coletti
Age: 58
Job title: Nextatlas, Managing Director
Previous job and role: Principal – Capgemini Consulting
Company start date: January 2017
Location: London / Munich / Turin
Website: https://www.nextatlas.com/
Overview of the company:
Nextatlas is an industry disruptor in the space of market research. We analyse social media data to identify emerging trends and understand future consumer usage and attitudes towards products and services applying AI to crunch quantitative data in a faster and more efficient way enabling brands to innovate and engage with consumers. Our start-up has doubled its size year on year, by building long term relationships with global clients, with a global footprint. Originally based in Turin, Nextatlas now has operating offices in London and Munich.
What do you think have been key challenges for your sector in 2019? 
As our business depends on clients' predisposition toward investing in research and trends, the key challenges are a higher level of uncertainty that leads business toward a very short term business navigation, and natural resistance to change, which is a barrier to adopting new ways of working, methodologies, and technologies like ours. There is a natural business predisposition toward defending the status quo.
What are your top predictions for innovation for your sector in 2020? 
The shift from 'multidimensional' to multisensorial will increase the capability of analysis and the increase in the number of players will also increase the demand for trend-based analysis.