Yahoo has just announced its latest big-ticket acquisition.
It's snapped up BrightRoll for some $640m (£403m), a company that described itself as "the largest unified video ad platform".
So what the dickens does that mean, you might well ask.
What BrightRoll does
In brief, BrightRoll helps you manage online video advertising campaigns. It is a platform that automates much of the campaign planning, targeting, optimising and reporting processes of campaigns. (See more in video below.)
Clients include Honda, Kellog Company, Volkswagen, and some 87% of the top 100 advertisers in the US. The BrightRoll platform reaches four in five video viewers online.
What else? Oh, Brightroll is just eight years old. Its nine offices span the US, Canada and Europe.
Founder and CEO Tod Sacerdoti said in a statement about the acquisition: "We have seen Yahoo's significant commitment to technology excellence, to execution for advertisers and publishers, and to building a world class team.  
"We are excited to take the next step with our customers and partners to accelerate the growth of the video advertising ecosystem."
It's not yet clear what role Sacerdoti will have going forwards.
Why Yahoo wants Brightroll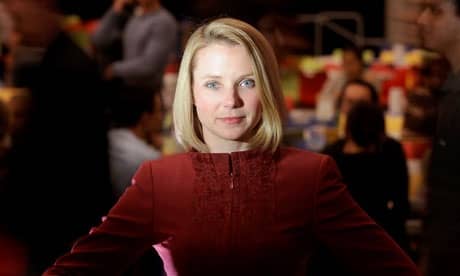 Marissa Mayer, CEO of Yahoo, has made video one of Yahoo's "four strategic pillars", along with search, communications and digital magazines.
In a blog about the acquisition, she explained: "We say that video is display 2.0 because we believe it can reinvent and replace the branded banner advertisement.
"Video, along with mobile, social, and native, represents a new format of online advertising that has the potential to help us transform and modernize Yahoo's display business and return it to growth."
She explained that Yahoo is doing well in other strategic pillars: it's projecting $1.2bn gross revenues from mobile this year, and the company expects social, through Tumblr, to become a $100m business in 2015.
"We need to hit equally meaningful milestones for video," she said.
"Online video advertising is increasingly fragmented across thousands, if not millions, of sites and mobile apps. More so than with traditional broadcast television, advertisers are seeking ways to buy online video advertising at scale across many sites in fewer, simpler transactions.
"BrightRoll provides an effective solution, aggregating high-quality publishers together into a unified network and utilizing programmatic advertising to allow real-time buying on the largest set of online video advertising inventory available."
Here's a video from BrightRoll showing how it works
Do you think this is a smart move for Yahoo? Let me know @sophiehobson
POPULAR THIS WEEK: