There are three golden rules for those who want to be a good buy to let landlord and make money from the profession. The first, and most important, is to treat your tenants fairly and ethically. The second and third are both to do with money. A good buy to let landlord knows when prices have reached their lowest point, and therefore knows when to buy. That's the second rule. The third is to be equally attuned to when prices have reached their peak, which is an excellent time to sell your older or unwanted properties to buy larger and more profitable ones. Get rules two and three the wrong way round, and you'll be losing far more money than you make.
London, perhaps more than any other British city, appeals to buy to let landlords. Maybe that's because we all grew up building houses and hotels on famous London streets when we were playing 'Monopoly.' These days, you're probably more likely to play 'Monopoly' in one of its many guises at online slots websites (seriously, there are lots of 'Monopoly'-themed online slots. We were as surprised as you are to find that out), and that makes for a good metaphor for dabbling in the property investment market in general. An experienced online slots player knows when they've done well and when to take their money back out of the game. A bad online slots player keeps pushing money in blindly in the hope that their luck is about to change. Buying at the wrong time is a fool's endeavor – but even in these uncertain times, we think there may be value to be had in the London market right now.
We wouldn't make such a bold claim without evidence to back it up with, so here's our reasoning.
House prices are dropping
There's been a property bubble in the UK for more than a decade, and even the last recession in 2008 didn't push the average price of a home down by too much. Here and now, prices are dropping sharply, and we've just seen the first recorded annual fall in the average property price for eight years. That's not great news for any homes you already own, but it's good news for bargain hunters looking to expand their portfolio. The general economic picture of the country isn't great, but will one day inevitably improve. In the right conditions, your new asset could increase in value exponentially in the next few years. Even if it doesn't, properties that were out of your reach financially two or three years ago may have suddenly become obtainable. Sellers want to sell and will sell faster and for less if you have cash available immediately.
Stamp duty has been cut
There hasn't been much good news from the government recently, but one thing that every property investor can be cheerful about is that stamp duty has been temporarily slashed to reinvigorate the housing market. The rate of stamp duty applied to the purchase of a second home worth £500,000 or less is set at three percent. We appreciate that this won't apply to every potential rental home in London, but the next bracket up (covering £500,001 to £925,000) is set at eight percent. Above that, it's thirteen percent all the way up to £1.5m, and fifteen percent beyond that. We should point out that this is a temporary measure that's supposed to stimulate the market, and that stamp duty rates are expected to increase again after March 2021. We have no idea what they might look like after March, so this is a good time to act if you have the means and the motivation to do so.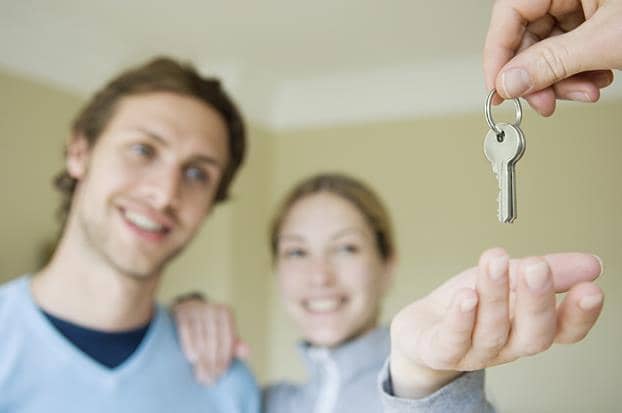 New Buy To Let mortgage products
Many of the more seasoned buy to let mortgage investors reading this will remember (and miss) the days when a buy to let mortgage could be obtained on a 'self-certification' basis, and paperwork and applications were easy to complete. We may never return to those heady days of pre-2008, but the market does appear to be relaxing once more. This year, between May and June, just under three hundred brand new buy to let mortgage products appeared on the UK market. That takes the total number of products open to you north of 1700. That's more options, a better variety of rates, and a whole new set of rules with some of the newer lenders. Obviously, this won't matter to you if you make your purchases in cash, but it's a lifeline to those who go down the interest-only mortgage route.
Tenants demand is on the increase
Ignore the scare stories about the market reaching saturation point. If anybody knows how many people are currently seeking rentals in London at the moment, it's Rightmove – and they say that searches and inquiries about renting in England's capital went up by over a third in May this year. With people now working from home long term or even permanently, there are plenty of renters looking for properties more suited to creating a home office space. Others appear to have taken the opportunity to assess their living situation and decided that London is where they want to be. There's no shortage of demand, but there might be a shortage of rental properties if this level of demand continues or increases. Demand has the effect of pushing prices higher, which is great news for your income.
Here comes the boring legal bit. We're not your financial advisers. We don't know your personal financial circumstances, and we're not giving you financial advice. You should not purchase a property on the strength of this article alone, and the information we present to you here is presented for informational purposes only. If you have been considering buying a new or additional buy to let property and you feel that now may be the right time to act on that desire, you should engage the services of a qualified financial professional to guide you through the process. But you knew all that anyway. Thanks for stopping by and reading our article today, and if there is a property out there that's tempting you, this might be the right time to put a few weeks into motion!
Please play responsibly. For more information and advice visit www.begambleaware.org