Did you spot a naked mob baring it all in central London today? No, it's not because they were feeling hot. It was to protest against hidden bank charges.
The campaign, called nothing2hide, is gaining momentum after being backed by Richard Branson.
Organised by Transferwise, the London start-up that just raised $25m from Sir Richard Branson & PayPal founder, the protest saw Londoners stripping to their underwear in Angel, Farringdon and Kings Cross Square.
Take a look at the pics: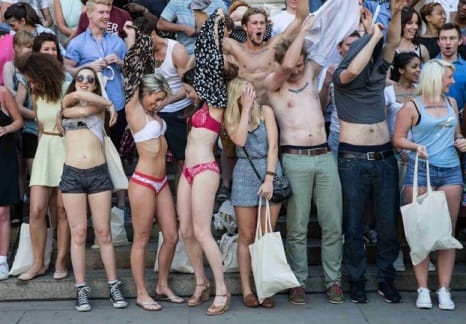 Our revolutionaries, on the Millennium Bridge #nothing2hidepic.twitter.com/d1gBZCQK7q

— TransferWise (@TransferWise) June 13, 2014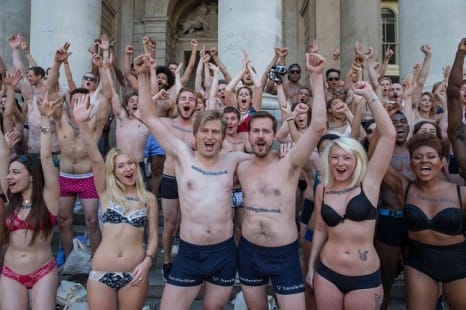 Catching the tube #nothing2hidepic.twitter.com/AznUKHFjKT

— TransferWise (@TransferWise) June 13, 2014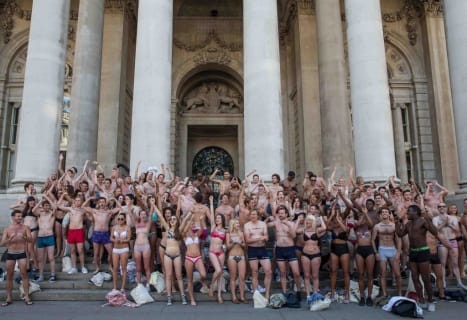 Now read: