In a display of showing strength the US Air Force showed off a display of 52 F-35As fighter jets after Iran has threatened "severe revenge" and respond "proportionately" after the assassination of their top general.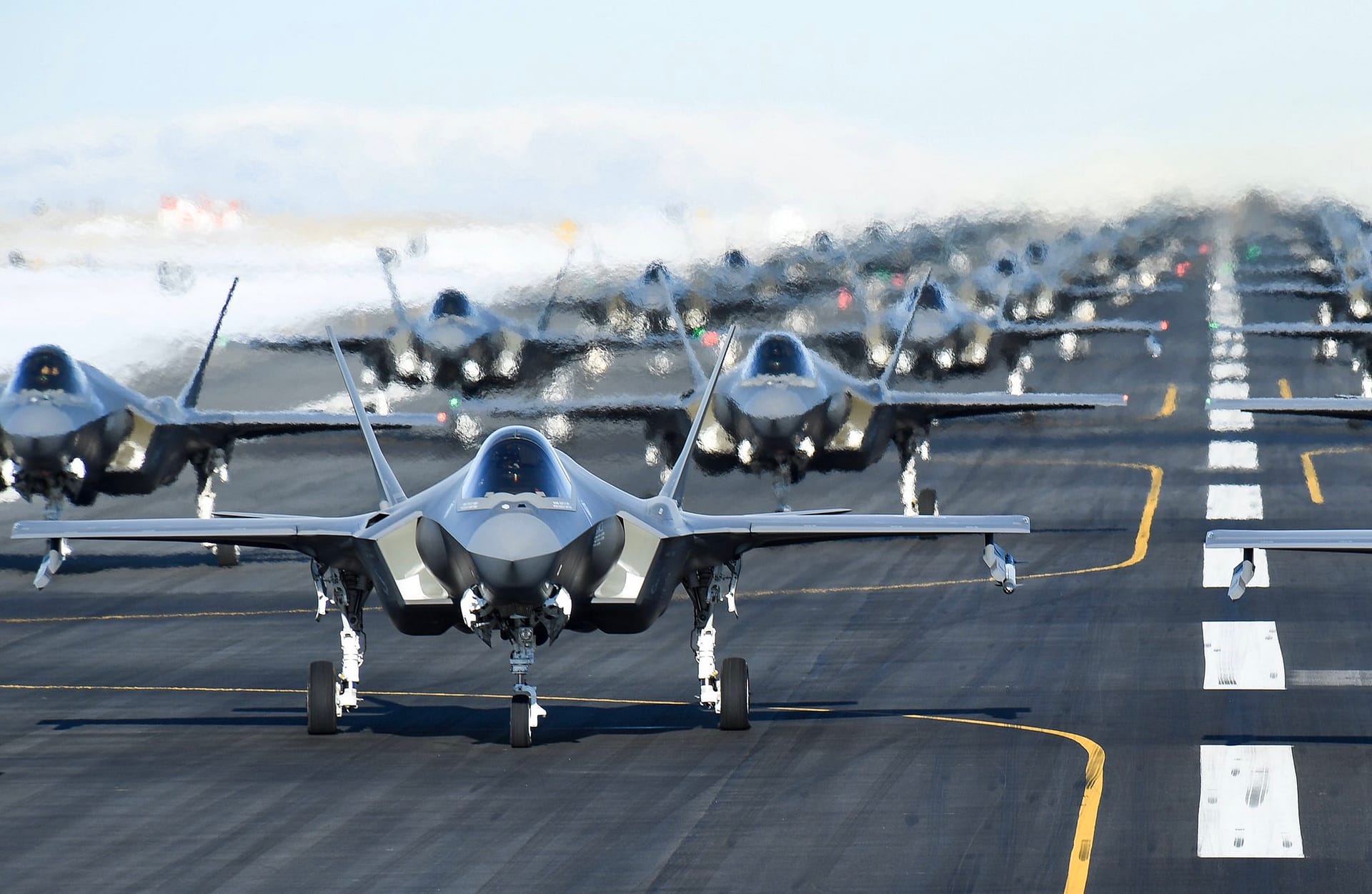 US Air Force R. Nial BradshawThe US Air Force shared a series of photos of the 388th Fighter Wing who are based in Utah on a planned exercise on Tuesday. The F-35As are worth around $89.2m each and combining all 52 fighter jets the total cost is around $4.2bn.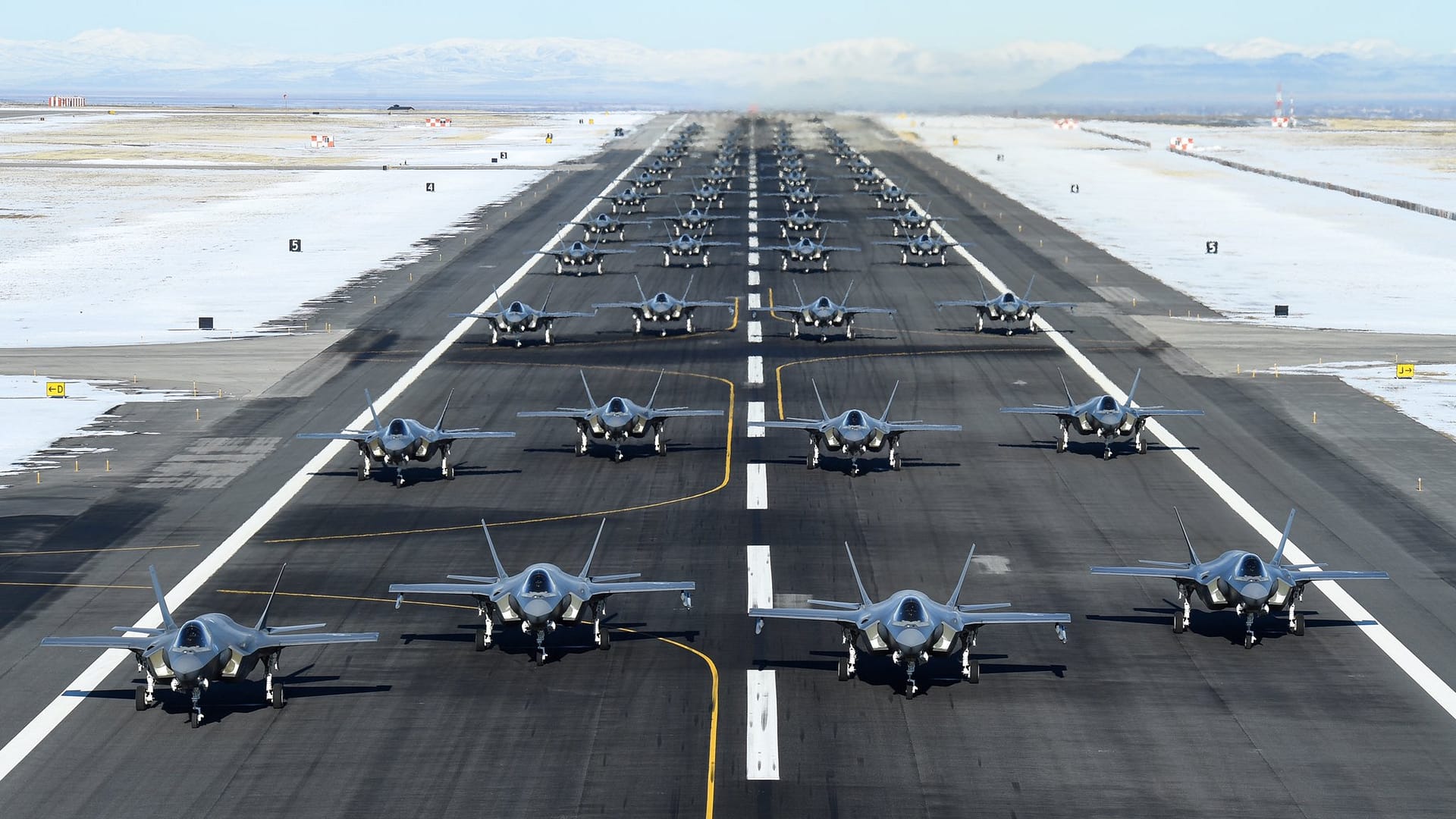 US Air Force R. Nial BradshawThe photos were captioned with, "The active duty 388th and Reserve 419th Fighter Wings conducted an F-35A Combat Power Exercise with 52 aircraft at Hill Air Force Base, Utah, Jan. 6, 2020.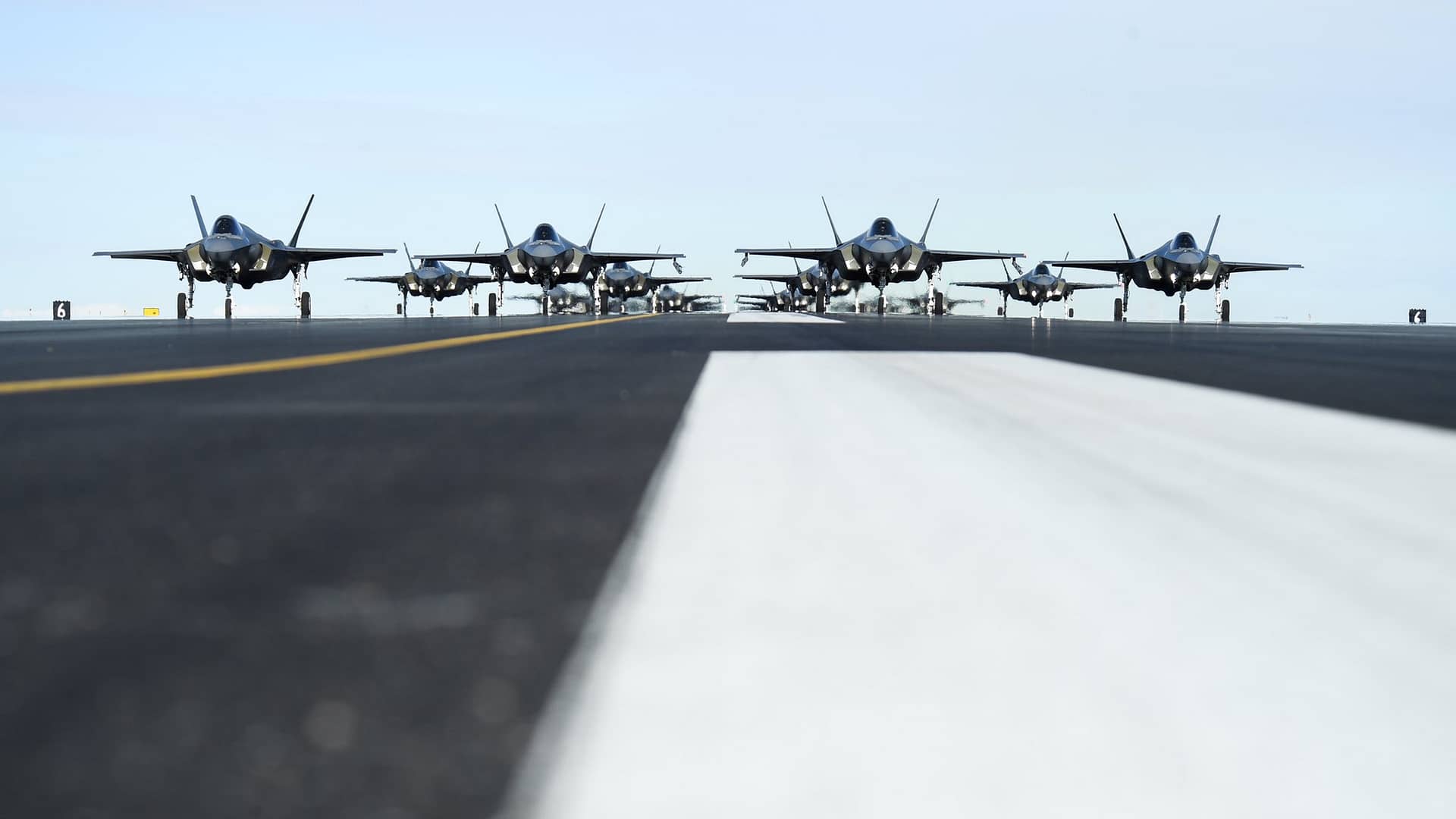 US Air Force R. Nial Bradshaw"The exercise, which was planned for months, demonstrated their ability to employ a large force of F-35As testing readiness in the areas of personnel accountability, aircraft generation, ground operations, flight operations, and combat capability against air and ground targets.
WATCH: 52 F-35s launched in rapid succession from @HAFB today! @388fw & @419fw conducted a combat power exercise part of normal, scheduled training operations and not a response to any current events.

The fighter wings are home to 78 aircraft.

Via @Fox13 pic.twitter.com/fHFlGTyp05

— 𝐁𝐫𝐢𝐚𝐧 𝐒𝐜𝐡𝐧𝐞𝐞 (@brian_schnee) January 6, 2020
"A little more than four years after receiving their first combat-coded F-35A Lightning II aircraft, Hill's fighter wings have achieved full war fighting capability."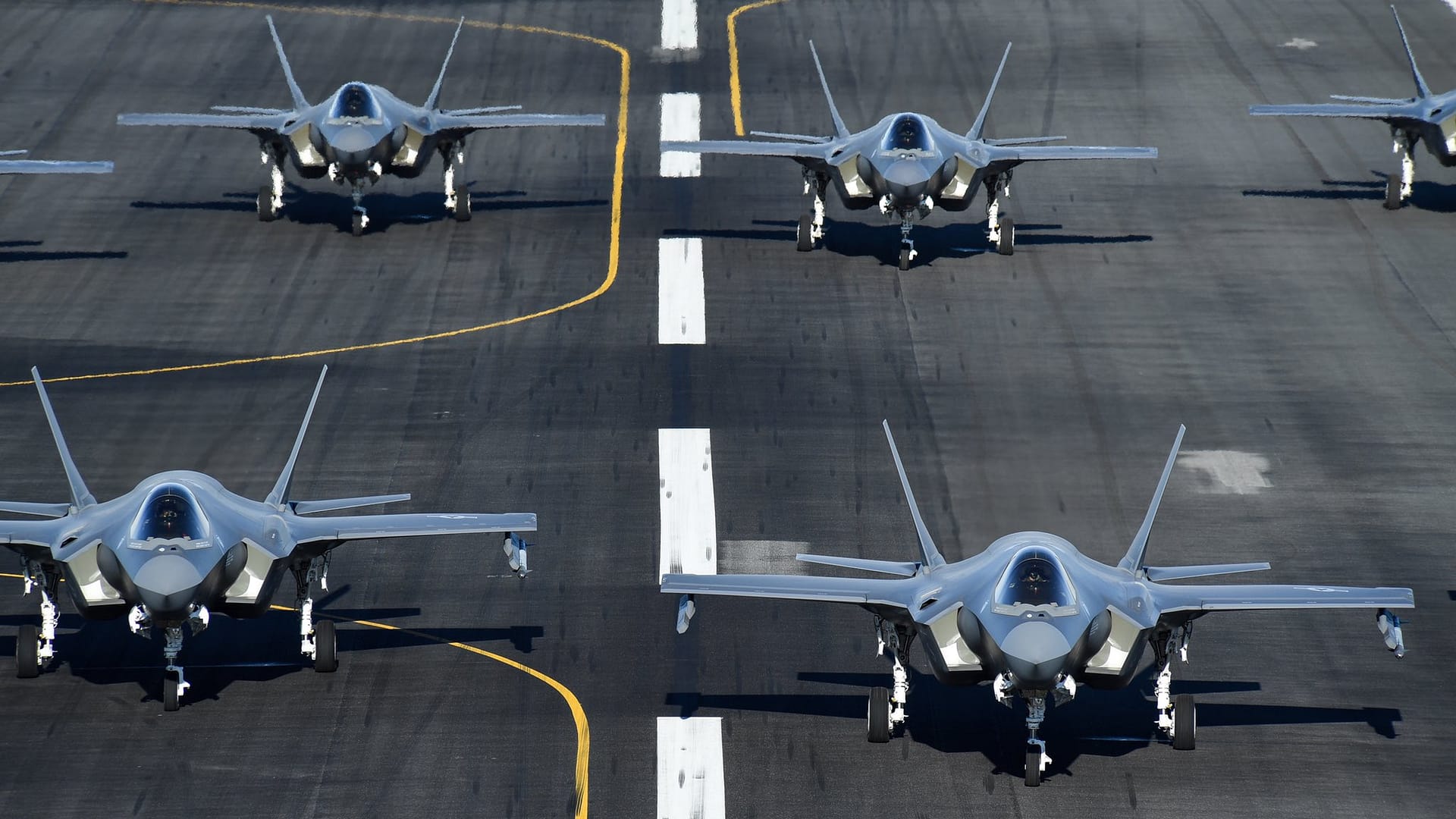 US Air Force R. Nial Bradshaw