Half of them are based in London
Fintech – financial technology – is the segment of the tech scene that's got traditional banks quaking in their boots.
Certain fintech start-ups have grown super-fast and snatched market share in areas like international money tranfers, loans and investment management.
They've cut out the faff, the fees and the middle-men to offer customers easier, cheaper services – and they're accelerating at an astonishing pace as a result.
London is arguably the world's leading hub for fintech, thanks to the intersection of our goliath financial services industry and our blossoming tech scene (more on which below…).
So which fintech stars are burning brightest?
Below, in alphabetical order, are the FinTech50 2015 – the 50 hottest names in the European fintech scene – as decided by a leading judging panel including Ian Morgan, industry director financial services Google, Richard Peers, banking industry lead Microsoft, and Chris Skinner, chairman of the Financial Services Club.
Almost half the list – some 24 of them! – are headquartered in London.
We've marked all the companies based here in the capital – some 24 out of 50!
Adyen
Adyen is a global provider of online, mobile and point-of-sale payment solutions including best in class global acquiring and processing services.
Algomi – London
Algomi creates the network that enables all market participants to securely and intelligently harness data to make valuable financial trading connections.
BehavioSec
The company focus on innovation in behavioral biometrics is commercializing research from Luleå University of Technology and counts DARPA, and leading International financial institutions, among its clients.
Blockchain – London
Blockchain is the world's most popular web based bitcoin wallet and the most highly trafficked bitcoin website.
BUX
A casual trading app. BUX makes trading stocks extremely straightforward and more fun than ever.
>> READ: One to Watch: BUX, whose founder's last business is worth €570m
Byhiras – London
Enables institutional investors to better manage allocations and investments.
Calastone – London
Calastone believes the global fund industry can better serve its investors by offering a more efficient and automated approach to funds processing. 
Commuter Club – London
CommuterClub helps hundreds of Londoners like us save on their commute with our low cost payment plan
Credit Benchmark – London
Credit Benchmark is an innovative provider of credit risk data and analytics. 
Crowdcube – London
The world's first equity crowdfunding platform.
>> READ: Is Crowdcube changing the way we invest in start-ups?
Currency Cloud – London
Build your business with The Currency Cloud's Payment Platform and let your customers move money around the world quickly, transparently and securely.
>> From Mike Laven, Currency Cloud's CEO: Three ways to make London a global tech hub, not a second-rate Silicon Valley
Cybertill
Cybertill gives retailers the tools to trade successfully in store, on line or over the telephone. 
Darwinex – London
Darwinex is the FCA (UK) regulated forex broker that pairs skilled traders with investors' capital. 
Duedil – London
DueDil provides a one-stop shop for business information and intelligence.
>> READ: Duedil: the easier way to navigate Companies House data
Earthport – London
Earthport, providing white label cross-border payments services to banks, e-Commerce providers, money transfer organisations & payment aggregators.
Ebury – London
An international fintech company offering a wide range of financial services including Currency Exchange, Trade Finance, and Physical Metals.
eToro
eToro is the first global market place for people to trade currencies, commodities, indices and CFD stocks online in a simple, transparent and more enjoyable way.
ETRONIKA
IT Company, providing complex and innovative solutions for finance, retail and e-businesses, integrating advanced and secure technologies.
Fidor Group
An online bank with a full banking licence in Germany, offering mainstream retail and corporate banking products.
Five Degrees
Five Degrees is a core banking technology provider offering The Real Alternative to banks and other financial institutions
FundApps – London
FundApps organises regulatory information & delivers a cloud based managed-service to automate shareholding disclosure and monitor investment restrictions.
Funding Circle – London
Online marketplace for individuals to lend to SMEs at attractive rates for both (peer-to-peer).
>> READ: London's Funding Circle raises $65m – and it's only 4 years old
GoCardless – London
A UK online direct debit provider.
Guidants
Provides high quality, tailored MSP and RPO solutions to leading companies seeking outsourced recruitment solutions. 
Holvi
Holvi has all the tools your business need to sell online, invoice customers and understand your financial situation. You don't even need a bank anymore!
insly – London
Insly provides a cloud based insurance software platform for agents & brokers for just €26 per user per month. 
Invoice Sharing
Lets users better manage their invoicing processes and share invoices with multiple users.
Ixaris – London
Ixaris Solutions brings you all the convenience and flexibility of prepaid to address your business payment needs, from corporate purchasing to global fund management.
Klarna
Klarna Checkout integrates popular payment methods in a super simple solution where the customer can shop using only their email address and zip code.
Kreditech
The Kreditech Group uses big data algorithms and automated processes to score everyone worldwide, also the 4bn unbankend that do not have a credit score.
LendInvest – London
LendInvest is the world's largest peer-to-peer marketplace for real estate mortgages.
Mambu
Mambu enables innovative banking providers to rapidly create, launch and service loan and deposit products through an open and cost-effective banking.
mBank with efigence< /strong>
The first established European bank to undergo a comprehensive, mass-scale, Bank 3.0 revolution of its channels.
Merit Software
Providers of payroll, invoicing and umbrella software solutions for temp recruitment agencies and umbrella companies.
Nutmeg – London
Nutmeg is a savings and investment management service for successful professionals. Builds and manages your investment portfolio including ISAs.
OpenGamma – London
OpenGamma helps financial services firms evaluate, understand, and manage market risk in an open, transparent manner.
Osper – London
Osper empowers young people to manage money responsibly. 
Parmenion Capital Partners
Powering investment propositions since 2007.
Squirrel – London
Squirrel is a financial wellbeing platform that empowers employees to regain control of their financial lives.
Stockomendation
Stockomendation brings together the share tips from UK tipsters to one place, allowing users to track tip performance for companies listed on the London Stock Exchange.
Sybenetix – London
Behavioural analytics platform used by financial institutions.
Symetrics
Its flagship product, SyMath, provides instituional investors with Saas-based risk management software.
SynerScope
SynerScope provides advanced visual analytics solutions that enable users to quickly make sense of their Big Data
Tink
Tink is the personal finance app that gives you new insight about your money every time you open it! 
TransferWise – London
The clever new way to beat bank fees. Banks charge huge hidden fees when you send money abroad. 
>> READ: Five-year-old TransferWise becomes London's latest $1bn tech biz
Traxpay
Traxpay Dynamic Payments is the faster, safer, smarter way to do B2B commerce by enabling a complete end-to-end solution for financial transactions. 
Trunomi
Trunomi solves KYC & unlocks new revenues and efficiencies with technology to easily create & securely manage the consent to use customer personal data.
Trustly
Trustly is the only online banking e-payments solution which is adapted for mobile devices and tablets.
Wora Pay
Mobile acquiring network for mobile wallets.
Zooz
Zooz Smart Routing is a technology for the modern enterprise that wants to optimize online payments.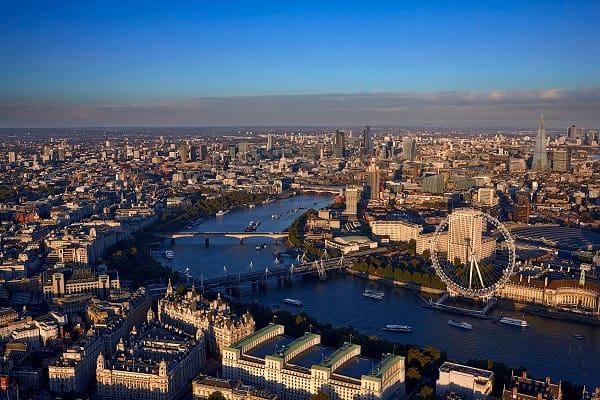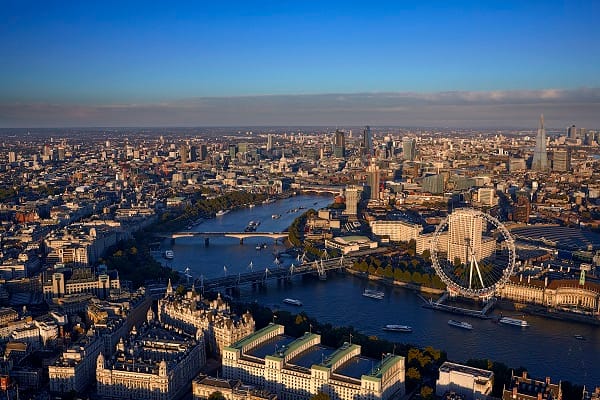 Apple records $18bn quarterly profit – the largest in history