But could you fit the bill?
When were you last excited by an event at work? (And the new coffee machine doesn't count, sorry.)
Jokes aside, while we'd never undermine the opportunities available in London, the latest Oil & Gas Job Index by Hays brings into sharp focus a lucrative sector that's often overlooked by those with the exact skill sets needed to succeed.
A sector where time spent on holiday can equal time spent working, and where demanding challenges are tackled head on daily – with far reaching consequences.
From construction workers in Russia to BDMs in Australia, the Hays Oil & Gas Job Index shows the demand for skilled professionals in the sector is rife – and while industry experience is of course preferable, it's not always a prerequisite.
"In Africa, for example,many workers haven't yet developed the required skill-sets needed," explains Emanuel Misghinna, a director at the energy services company Oilflow Petroleum. "So even those with little direct experience in the field, such as lower level technicians, can be highly desirable."
Meanwhile, the global managing director of Hays Oil & Gas, John Faraguna, says that while global economic uncertainly for 2012 kept labour markets slightly depressed, recent months show the situation is stabilising.
"We anticipate a gradual return to much higher numbers for the Global Job Index in Q4 and Q1 of 2014," he says. "With decreases in the price of crude oil fuelling demand."
A demand that must be met in different ways around the world.
North America
Most wanted here are engineers working in enhanced oil production and recovery,and development geoscientists – with salaries averaging at $170,000and $150,000 respectively. Also in demand are project management teams and technical professionals working for manufacturing and service companies.
"Strategies for coping with labour shortages include attracting workers from outside traditional North American oil and gas hubs," says Hays.
South America
Head south to the sunnier climes of Peru and Columbia, and recent investments have given way to new operationsspawning new opportunities. In demand are construction and installation professionals with salaries averaging at $119,000, while expats boasting high-level managerial experience and technical profiles are also sought after. 
Africa
"Eyes are still firmly on Africa as an emerging geography and a significant potential resource," says Hays in the Index. And it's this 'potential'that has led to a dependency on skilled expatriates – despite efforts to hire more local workers. Misghinna agrees, highlighting a new demand for project managers. "With significant investment decisions being made on multiple assets, the requirement for project managers has had to grow."
Europe
Opportunity knocks on our own doorstep too. Hays Index points to HSE/HSEQ managers as being in great demand now that "larger players" have started hiring again. Salaries for health and safety professionals average at $99,800 a year. Also needed are specialist engineering skills – such as subsea engineers – who can expect to take home an average of $107,100.
Asia
New operationsareexpected right across Asia – with LNG expected to be a major growth area in Singapore, Malaysia, Indonesia and Vietnam. This means high demand for drilling engineers and project control workers, averaging salaries of $76,384 and $73,800 respectively (not bad when taken in to account the cost of living in theregion).
Commonwealth of Independent States (CIS)
"Most Russian companies continue to use equipment and instruments that are out-dated, which will likely result in additional investments made for equipment upgrades" says Hays. As such, the need for construction and installation professionals remains high.
Australasia
According to Hays, the new government in Australia has declared the country 'open for business', with a much anticipated bonfire of red tape on its way.This should lead to new approvals for onshore exploration –and a subsequent demand for business development managers to support these projects. BDMs can typically earn $159,000.
Middle East
Not only has the Middle East Jobs Index risen higher than any other region over the last quarter, but Hays highlights a potential for organisations in the region to become "more flexible" in their hiring – with pay and bonuses improving, as well as a relaxing of age constraints for certain categories.
So that's where the skills gaps are – but would the sector suit you?
While the above average salaries and opportunities to travel can make oil and gas appear an attractive – even glamorous – sector, it's the chance to push boundaries and truly innovate that attract so many people to the sector – says Ed Allnutt, director at Hays Oil & Gas. "You can get hold of some big, big projects which you might not see as an engineer in another sector," he says.
Misghinna agrees –while stressing the importance for workers to remain flexible."The most adaptable employees thrive in the Oil and Gas sector," he explains."Workers that have no problem with logistical and resource constraints work particularly well in the field."
He also cites strong communication skills and an open-minded attitude as attributes essentialforprofessionals to thrive.
"With new frontiers like Africa, Russia and Iraq opening up remote locations – there exists yet more opportunity for exposure to new cultures, as well as better pay and more interesting opportunities."
And last time we checked, the coffee in Africa wasn't too bad either.
Now read: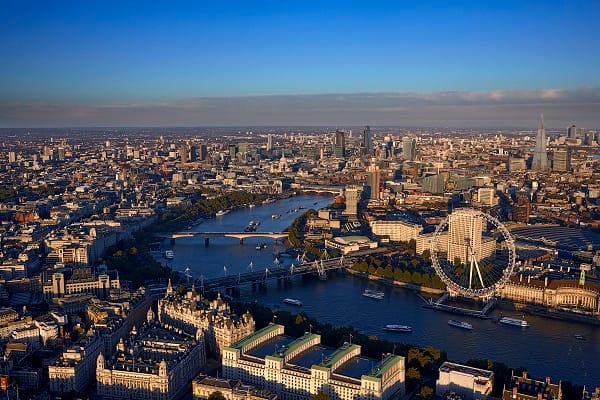 Judged by Tim Campbell, Will King, Terry Morgan CBE, Amit Bhatia, Matthew Hancock MP, June Sarpong & more